>
>
>
>
TensorFlow Benchmarks
SPEED UP TRAINING WITH GPU-ACCELERATED TENSORFLOW
The fastest, easiest way to get started with deep learning on GPUs

Expected Performance Results
Each of the models described in the previous section output either an execution time/minibatch or an average speed in examples/second, which can be converted to the time/minibatch by dividing into the batch size.
The Inception v3 model for image training supports training on single and multiple GPUs. The graphs below show the expected performance on systems with a CPU and 1, 2, and 4 Tesla GPUs per node.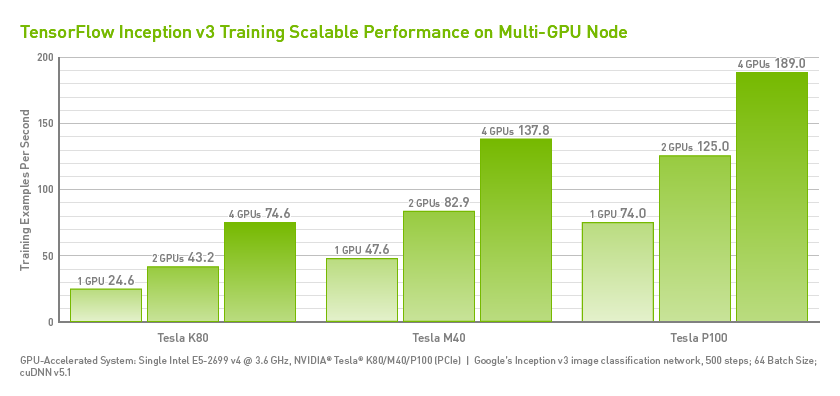 CREATE YOUR IDEAL SOLUTION.