Our new GeForce Game Ready driver is optimized for Call of Duty: Black Ops 4, GRIP and SOULCALIBUR VI. To download and install, simply fire up GeForce Experience and click the "Drivers" tab.
Game Ready For Call of Duty: Black Ops 4
Call of Duty: Black Ops 4 launches on October 12th. If you're interested in joining the #CODNATION, you'll find Multiplayer on 14 maps, co-op zombie slaying on 3 maps, and a new Battle Royale mode called Blackout.
If you're eager to get into the game, here are Activision's official system requirements for a variety of configs:
Minimum System Requirements
GPU: GeForce GTX 660 2GB / GeForce GTX 1050 2GB
CPU: Intel Core i3-4340 / AMD FX-6300
RAM: 8GB
OS: Windows 7 or higher (64-bit)
Recommended Specs
GPU: GeForce GTX 970 4GB / GTX 1060 6GB
CPU: Intel i5-2500K / Ryzen R5 1600X
RAM: 12GB
OS: Windows 10 (64-bit)
1080p High Refresh Rate & Competitive Tournament/Player Specs
GPU: GeForce GTX 1080
CPU: Intel i7-8700K / AMD Ryzen 1800X
RAM: 16GB
OS: Windows 10 (64-bit)
Ultra Specs (4K)
GPU: GeForce GTX 1080 Ti, or higher
CPU: i7-8700K / AMD Ryzen 2700X
RAM: 16GB
OS: Windows 10 (64-bit)
Whichever GeForce GPU you're rocking, be sure to download and install the new Game Ready driver for the best performance, and the smoothest gameplay.
Note: We have fixed an issue where Call of Duty: Black Ops 4 freezes when the GeForce Experience in-game overlay is invoked using "Alt+Z" while the game is in Windowed or Windowed [Fullscreen] mode. You can download the updated BETA client here. We will release an update to all GeForce Experience users next week.
Game Ready For Other Anticipated Titles
Our new Game Ready driver is also a must-have if you're intending to play GRIP or SOULCALIBUR VI.
Performance and stability is improved with Game Ready drivers, so it's recommended you download and install to ensure the best possible experience from the second you hit play.
GRIP
GRIP, inspired by 1999's Rollcage, is far from your average racing game. With a heavy focus on combat, GRIP will have you fighting for your life as you speed around one of the game's many beautiful and unique tracks.
And with NVIDIA Ansel, use a freecam and post-process filters to craft the perfect photo of your car, or a spectacular moment.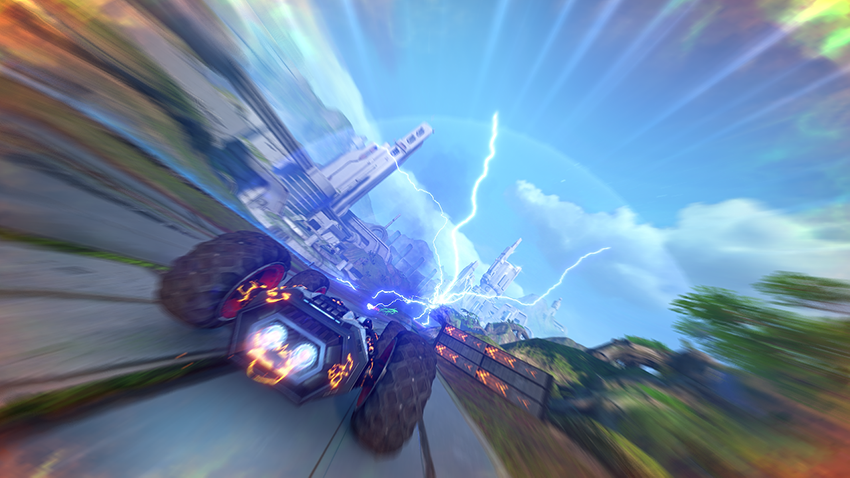 SOULCALIBUR VI
The first SOULCALIBUR launched in 1998, but only now is the franchise coming to PC, with the release of SOULCALIBUR VI on October 19th.
SOULCALIBUR VI is built on the same tech and engine that brought Tekken 7 to life, and as such it runs like a dream at 4K on GeForce RTX graphics cards and the GeForce GTX 1080 Ti, as we detailed earlier this year.
For system requirements, and more info on the PC version, check out our dedicated SOULCALIBUR VI article.
GeForce Game Ready Driver - Download Now
You can download the new GeForce Game Ready 416.34 WHQL drivers through GeForce Experience, our free, essential, game and system-enhancing application, which also records and streams gameplay, and grants you access to giveaways.
If you experience any technical issues with the new Game Ready drivers please post a detailed report on the GeForce.com Driver Feedback Forum, where our Customer Care team can better assist you. A list of fixes in this driver for previously-reported issues can be found here.