The popular franchise has returned to modern combat with the launch of the new Call of Duty®: Modern Warfare®. Featuring a gritty single-player campaign, co-op missions, the multiplayer you know and love, a tense new 2v2 multiplayer mode, and a massive new 64-player ground war with a full complement of vehicles, Modern Warfare is jam-packed with goodness.
And on GeForce RTX GPUs, it's enhanced with lifelike ray-traced shadows that improve immersion, realism and graphical fidelity. With ray-traced shadows, the world and its characters are accurately shadowed with a level of detail beyond the capabilities of traditional shadow maps. Shadows stretch across the scene, and feature realistic contact hardening and softening, as seen in the real world, giving you a more immersive experience. To see these improvements for yourself, head on over to our Call of Duty: Modern Warfare Graphics and Performance Guide.
Ray tracing is available now in the single-player campaign, as well as all of the core multiplayer modes. Ray tracing will not be enabled in the Ground War multiplayer and Special Ops co-op modes.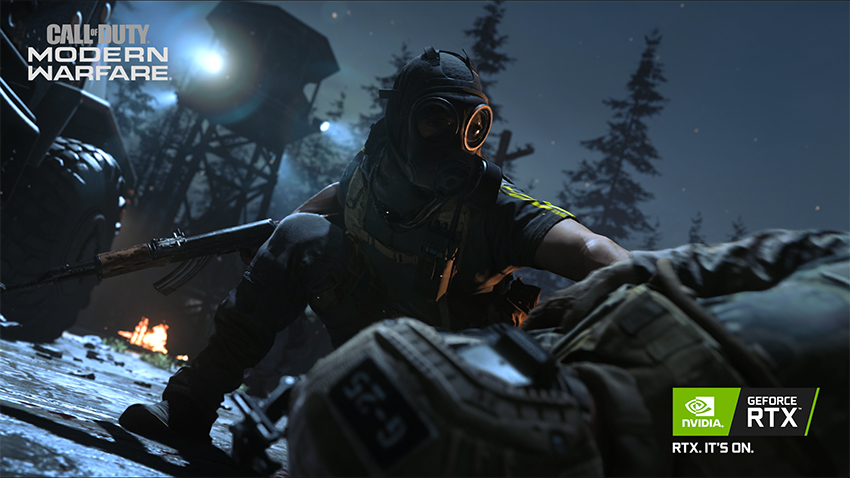 GeForce RTX gamers will be able to achieve 60+ FPS with ray tracing enabled across our entire line of GeForce RTX GPUs, ranging from 1080p to 4K, depending on your card.
The GeForce RTX 2060 will enable gamers to play at 60 FPS, max settings, at 1080p with ray tracing enabled; our GeForce RTX 2060 SUPER will enable gamers to play at 60 FPS, max settings, at 1440p with ray tracing enabled; and our GeForce RTX 2080 Ti will allow gamers to play at 60 FPS, max settings, at 4K with ray tracing enabled.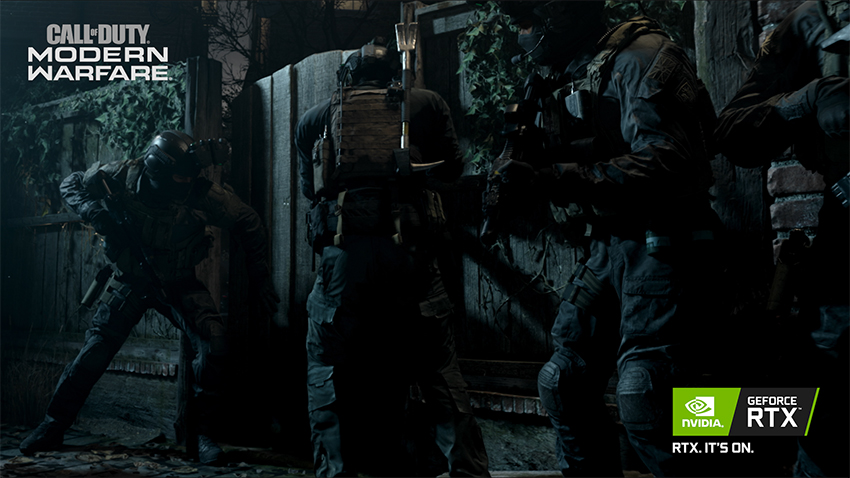 In addition, the PC release enables you to further enhance your experience with higher-fidelity effects, fast frame rates, higher rendering resolutions, multi-monitor support, and 21:9 support, as highlighted by the new PC trailer:
Furthermore, we're also making our users' experience even better with the addition of NVIDIA Adaptive Shading, NVIDIA Ansel, and NVIDIA Highlights.
In the single-player campaign, NVIDIA Ansel enables players to capture unique screenshots from custom angles, and with filters and other tweaks applied. Press Alt+F2, snap, upload to ShotWithGeForce and other sites, and share with just a few clicks. Stay tuned for our upcoming ShotWithGeForce Call of Duty contest.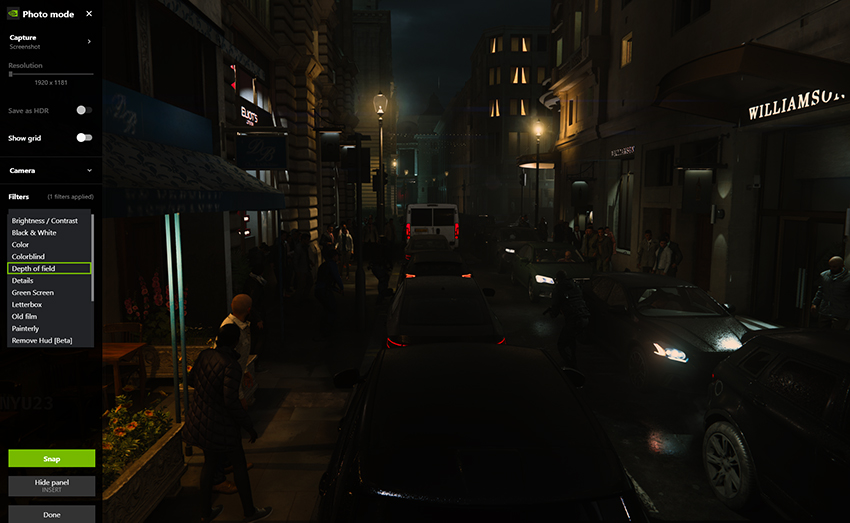 In multiplayer, let NVIDIA Highlights capture your best moments. Multi-kills, kill trades, kill streaks, equipment impact kills, and more will automatically be recorded and saved for post-match editing and sharing via YouTube, social media, and other sites.
And in an upcoming patch, we're introducing NVIDIA Adaptive Shading for GeForce RTX 20-Series and GTX 16-Series Turing-architecture GPUs. This cunning tech adjusts the shading rate of pixels on the fly, and is particularly beneficial in dark areas, of which there are many in Modern Warfare's campaign and multiplayer modes. By doing this, we can improve performance without affecting image quality, giving GeForce gamers even faster frame rates.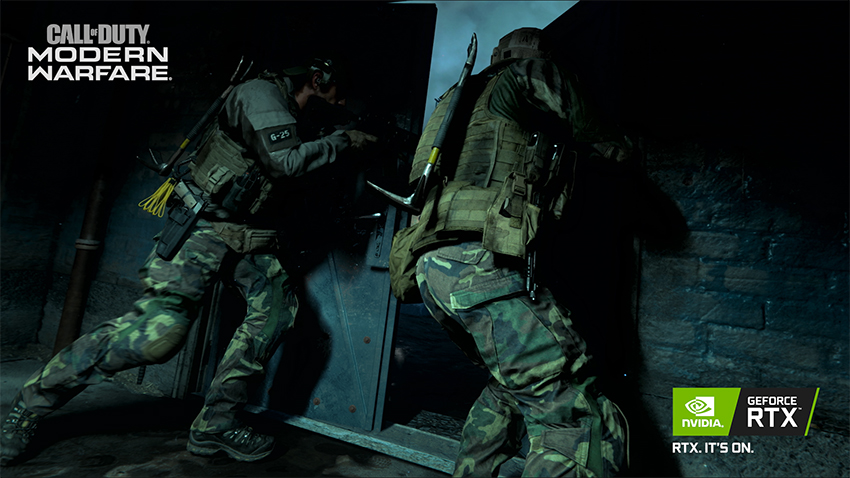 Grab The Game Ready Driver To Enable Ray Tracing, Ansel, Highlights, & More
To enable ray tracing, Ansel and Highlights, install our latest Game Ready Driver and the included copy of GeForce Experience. In-game, you'll be asked if you wish to enable Highlights, and will be notified that Ansel can be activated during gameplay by pressing Alt+F2. And if you have the latest version of Windows 10 installed, too, you can jump over to the graphics options and switch on ray tracing. It's that easy.
And for a limited time, you can get Call of Duty: Modern Warfare(R) with the purchase of select GeForce RTX GPUs, desktops, and laptops. Check out the video below and our bundle page for all the details.
If there's something you want to know that we haven't covered here, ask in the comments below and stay tuned to Geforce.com for all things Modern Warfare.