Our new GeForce Game Ready 388.13 WHQL drivers are optimized for Call of Duty: WWII, Need For Speed Payback and Nioh: Complete Edition, and are a recommended update for all GeForce GTX gamers playing Wolfenstein II: The New Colossus. To download and install, simply fire up GeForce Experience and click the "Drivers" tab.
Game Ready For Call of Duty: WWII
If you're ready to return to World War II, head to the battlefield on November 3rd for the release of Call of Duty: WWII. In the trenches you'll find a cinematic single-player campaign, the much-loved multiplayer mode, and the ever-bonkers co-op Nazi Zombies mode, filled with secrets and challenging wave-based gameplay.
Following the PC Open Beta, Sledgehammer Games and Raven Software have made numerous changes to further improve the PC experience, and have updated their PC system requirements:
Call of Duty: WWII PC Recommended Spec
On the other end of the scale, here are their minimum spec recommendations:
Call of Duty: WWII PC Minimum Spec
For more on Call of Duty: WWII, check out the official website and the Sledgehammer Games blog. And for the best possible experience in the game, be sure to download the new Game Ready driver and optimize your settings in GeForce Experience.
Game Ready For Need For Speed Payback
If you like your racing games action packed, EA and Ghost Games' Need for Speed Payback features spectacular smashes and crashes, heists, high stakes car battles, epic cop pursuits, and jaw-dropping set pieces from start to finish. Out November 10th, the latest release in the Need for Speed franchise stars three characters reunited in a quest for vengeance against The House, a nefarious cartel that rules the city's casinos, criminals and cops. There'll be challenges, races, events, and other shenanigans, plus the most in-depth customization system seen to date in a Need for Speed game.
On PC, Ghost Games is once again bringing their A Game, delivering a PC version that runs at 4K, with an unlocked framerate, and with tons of customization settings and options. With regards to performance, gamers with a GeForce GTX 1060 will receive an excellent 1920x1080, 60 FPS, High-detail experience according to Ghost Games' system requirements, which are reproduced in full below:
Minimum Requirements For 720p30 At Low Settings
Recommended Requirements For 1080p60 At High Settings
Stepping things up with a GeForce GTX 1070, 1080 or 1080 Ti will enable you to further increase graphical fidelity, or up the resolution, giving you an experience in line with the one shown above in our exclusive Need for Speed Payback 4K 60 FPS PC gameplay video.
Whichever GeForce GTX GPU you use, be sure to get the most from it in Need for Speed Payback by download and installing the new Game Ready driver, and optimizing your settings with a single click in GeForce Experience.
Game Ready For Nioh: Complete Edition
If you liked Dark Souls and its sequels, give Nioh: Complete Edition a try on November 7th, when it launches on PC. Featuring an enhanced version of the original game, capable of running at 4K, Nioh: Complete Edition also includes three expansions, the latest updates, online co-op, and challenging gameplay that'll keep you engaged for weeks to come.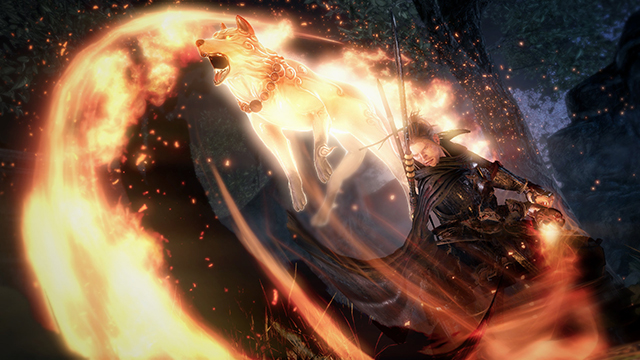 For more details head here, and for the optimum experience when Nioh launches, equip your PC with a GeForce GTX 1060, or a faster GPU, and upgrade to our new Game Ready driver.
GeForce Game Ready Driver - Download Now
You can download the new GeForce Game Ready drivers through GeForce Experience, our free, essential, game and system-enhancing application, which also records and streams gameplay, and grants you access to giveaways.
If you experience any technical issues with the new Game Ready drivers please post a detailed report on the GeForce.com Driver Feedback Forum, where our Customer Care team can better assist you. A list of fixes in this driver for previously-reported issues can be found here.