The awesome FINAL FANTASY XV WINDOWS EDITION is going to get bigger and even-better this year and next with expanded mod support, a level editor, and brand new expansions. To celebrate, we've teamed up with Square Enix, Origin PC and Toshiba to give away GeForce GTX 1080 Ti graphics cards, a GeForce GTX 1070 laptop, limited edition action figures, 480GB SSDs, and game codes.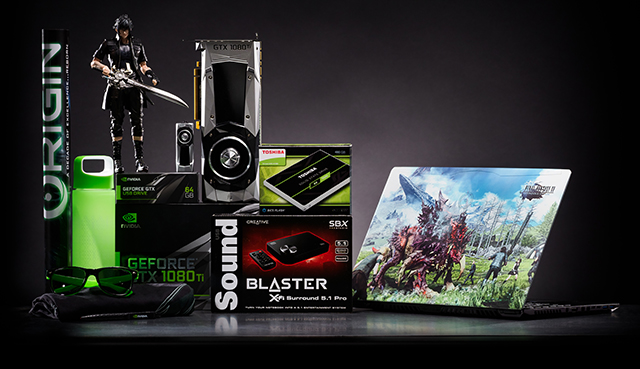 If you'd like a chance to win any of these prizes, all you have to do is enter our new "Shot With GeForce" contest by capturing amazing in-game photos in FINAL FANTASY XV WINDOWS EDITION using NVIDIA Ansel. Upload the photos to our new Shot with GeForce website and share them on Facebook, Twitter or Weibo, with the tag @NVIDIAGeForce, and hashtag #SHOTWITHGEFORCE.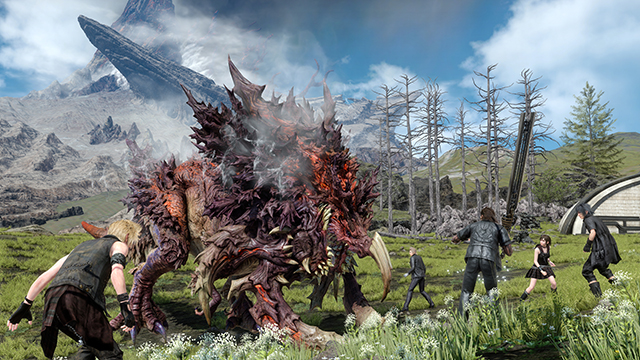 If you've not heard of NVIDIA Ansel before now, it's a powerful screenshot tool that enables you to capture unique, professional-grade 2D, 360° and Virtual Reality 360° screenshots on GeForce GTX graphics cards. In compatible games, like FINAL FANTASY XV WINDOWS EDITION, simply press Alt+F2 during gameplay and you'll be able to frame and capture your own screenshots, and render them to your PC at resolutions up to 33 times higher than 1920 x 1080.
NVIDIA Ansel also enables you to add filters, manipulate the field of view and rotation of the picture, and much, much more.
Once you've made the perfect screenshot save it to your system, and press Alt+Z to open the GeForce Experience Share overlay, which allows you to upload and share the screenshot without leaving the game. Make sure to tag @NVIDIAGeForce and use the #SHOTWITHGEFORCE hashtag to make your shot eligible (rules here).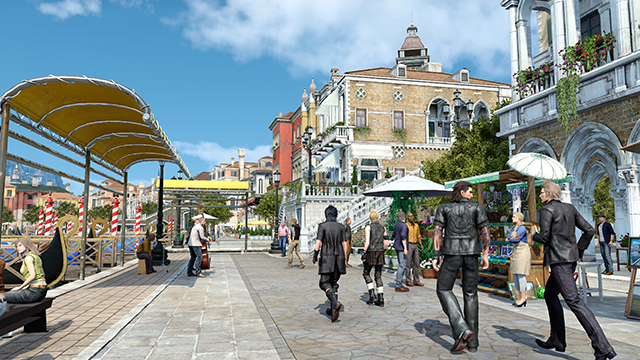 Our Grand Prize winner will receive a EVO15-S GTX 1070 laptop from Origin PC with a custom FINAL FANTASY XV WINDOWS EDITION Ansel photo on the cover. Two runner-up winners will each get a GeForce GTX 1080 Ti graphics card, a 480GB SSD from Toshiba, and an official FINAL FANTASY XV Play Arts -Kai- Noctis action figure.
Don't have FINAL FANTASY XV WINDOWS EDITION? You can still win awesome prizes by uploading and sharing any screenshot from any Ansel title. Simply upload your photo to the Shot With GeForce website and we'll select our favorites; winners will receive a PC download code for FINAL FANTASY XV WINDOWS EDITION, or a GeForce prize package worth up to $80. Full terms and conditions can be found here.