How far would you go for fortune and glory? Would you risk your very soul in the Louisiana swamps to send evil creatures back to hell? Would you backstab and murder rival hunters to steal their bounties? If the answer is yes, then you'll be right at home in Hunt: Showdown. Developed by Crytek—the creators of the Crysis games, Ryse: Son of Rome, and The Climb—Hunt: Showdown is an Early Access online shooter that mixes PvP and PvE to create a constantly tense, competitive, and decidedly cutthroat environment.
And now, you can easily capture and share your deaths and kills with NVIDIA Highlights, thanks to a new Steam Early Access game update, and our latest Game Ready driver.
With both the update and driver installed, every death you suffer and every death of a human hunter you kill will be automatically recorded and saved. You can then choose which videos to keep, edit, add titles to, add on-screen text, and upload to social media, all within the GeForce Experience overlay.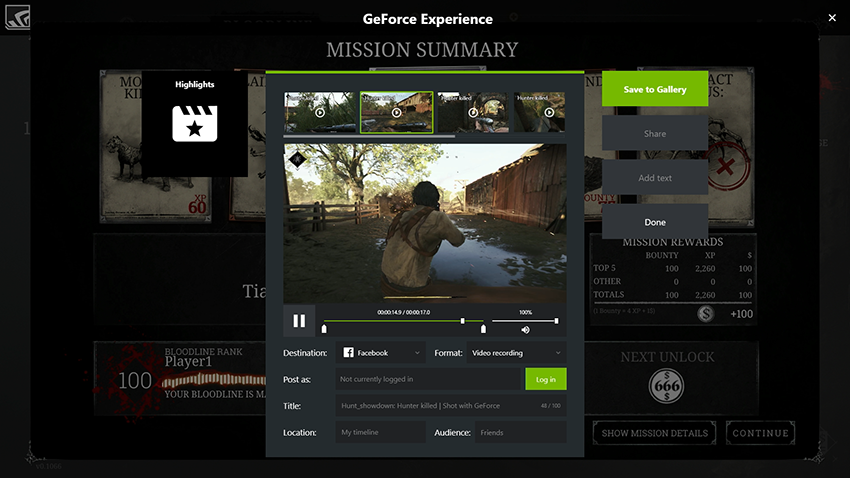 Before you start a match in Hunt: Showdown, you have the option to play alone or with a partner. Every game is maxed at 10 players, with five teams of two or 10 lone wolves. Your objective is straightforward, if not unsettling: track down otherworldly beasts, dispose of them, and collect your payment. Of course, it's not that easy. Those supernatural abominations aren't exactly pushovers, and if you manage to drop one, you'll have to start a banishing process, which alerts every other team or player to your presence. If your rivals kill you, they'll take your hard-earned bounty for their own.
As such, you have to escape the map to collect your rewards, and rely on your skills with gunplay, melee, and elusiveness to stay breathing.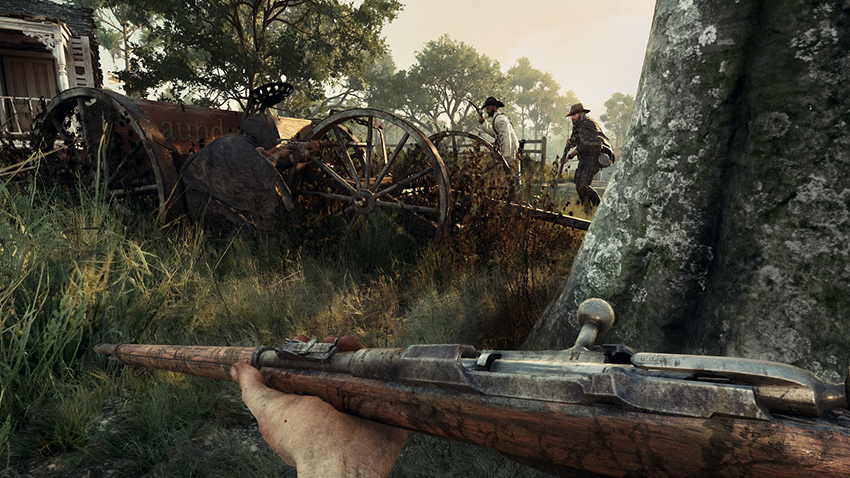 Adding to the game's already thick layer of tension is the threat of perma-death—there's no respawning in a match. If you kick the bucket, you'll lose all your gear, weapons, and money. It's not completely catastrophic, however, as you do carry your experience over to the next game. Plus, you always have access to your Bloodline: a pool of various hunters to choose from. That means you'll never be without a character to play. However, the more you stay alive and win, the more lethal and powerful you'll become.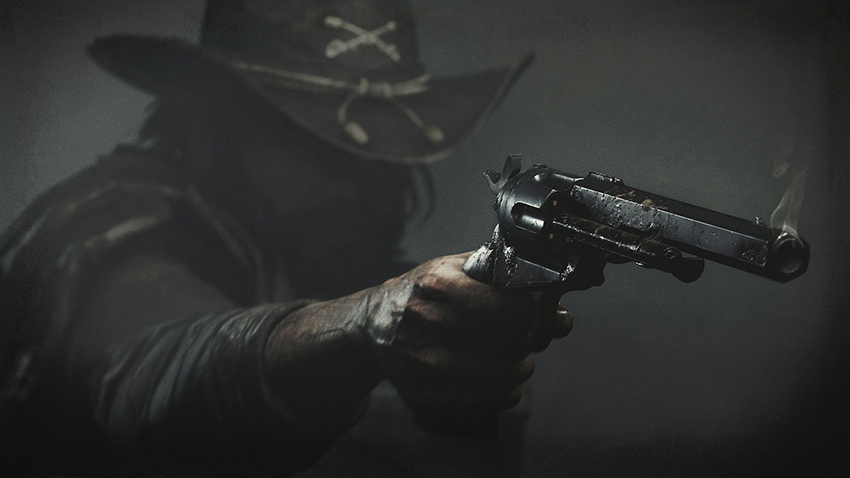 To get more info on Hunt: Showdown, check out some in-depth previews from PC Gamer, IGN, and Polygon. You can purchase and download the game's Early Access build on Steam.