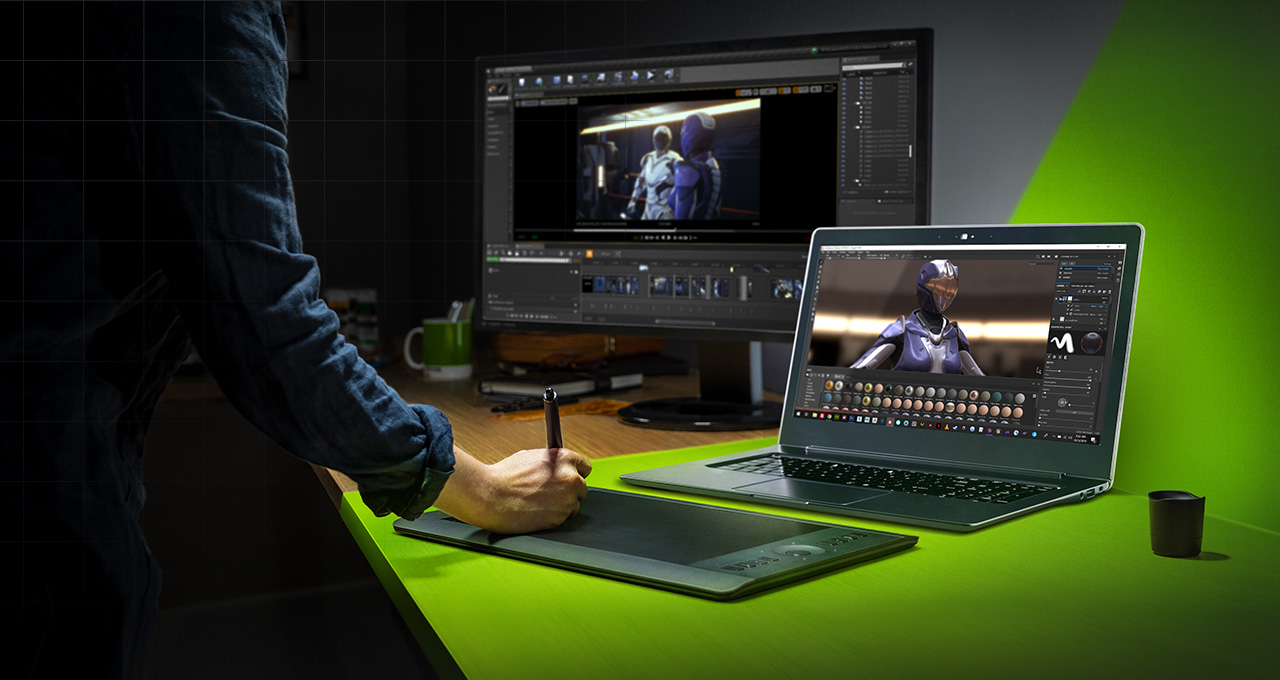 Aspiring creators and online freelancers can now take content creation to the next level with new RTX Studio laptops.
NVIDIA Quadro RTX and GeForce RTX GPUs enable real-time ray tracing, AI processing and high-resolution video editing, meeting the increasing demands for the modern day creator. For a laptop to receive the RTX Studio badge, it must meet the highest qualifications for creative capabilities, ensuring creators can quickly and easily identify the right hardware to meet their stringent demands. The required specs include:
GPU: GeForce RTX 2060, Quadro RTX 3000 or better
CPU: Intel Core i7 (H Series), equivalent or better
RAM: 16GB or better
SSD: 512GB or better
Display: 1080p - 4K

Also introduced at Computex: mobile Quadro RTX 5000 Max-Q laptops, which offer content creators the ultimate GPU-enhanced performance in a thin and light laptop. With 16GB of video memory, creators can take on the most advanced multi-application workflows wherever they go with class-leading performance, up to 7 times faster than competing solutions.

To learn more about which RTX Studio laptop is right for you, visit our new website here.