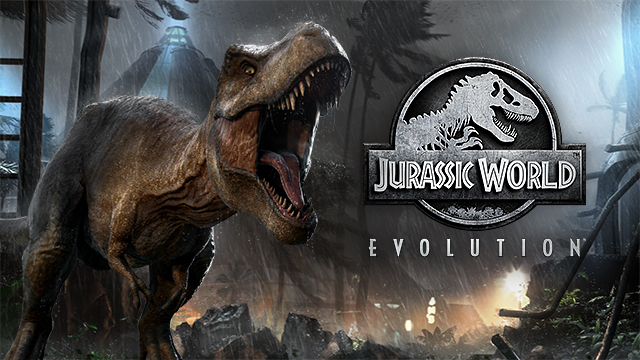 Jurassic World: Fallen Kingdom launches on cinema screens in many parts of the world this week, and on June 12th gamers and Jurassic franchise-fans can build their own Jurassic World in Frontier's officially-licensed Jurassic World Evolution.
You'll build your own to-spec dino theme park, R&D new breeds of dinosaurs, deal with break outs, disasters and espionage, go hands-on with tasks and challenges in the park, and get advice and assistance from Dr. Ian Malcolm, voice acted by Jeff Goldblum himself.
Under the hood, there are 14 graphics settings with a wide range of detail options, ensuring gamers with the latest systems can make marvel at the splendor of their luxurious, carefully-crafted attractions, and those with six-year-old PCs can boot the game and still enjoy Jurassic World Evolution's gameplay:
Jurassic World Evolution PC Graphics Settings
Ambient Occlusion: Off, Low, Medium, High, Ultra
Anti-Aliasing: Off, Temporal Anti-Aliasing, Upscaled Temporal Anti-Aliasing
Atmospherics Quality: Off, Low, High
Foliage Detail: Low, Medium, High
Geometry Detail: Low, Medium, High, Very High
Global Illumination: Off, Low, High
Post-Process Quality: Off, Low, High
Rain: Low, High
Screen Space Reflections: Off, On
Shader Quality: Low, Medium, High
Shadows: Off, Lowest, Low, Medium, High, Very High
Texture Quality: Low, Medium, High
Water Quality: Low, Medium, High, Ultra
Wind: Low, High
Players will also be able to increase the resolution to 4K, remap controls, play with a gamepad from the comfort of the couch, change audio sliders, and in general, tweak everything that you'd expect to be able to tweak in a modern PC title.
As for performance, Frontier recommends a GeForce GTX 1060 for 1920x1080 High-detail gameplay, though if you step things up with a GeForce GTX 1070, 1070 Ti, 1080 or 1080 Ti you'll have the option of playing at higher framerates, raising the rendering resolution, or increasing detail levels to Ultra.
Minimum System Requirements
Recommended Requirements For 1920x1080, High-Detail Gameplay
OS: 64-bit Windows 7 SP1 or later
CPU: Intel i7-4770 or AMD FX-8350
RAM: 12 GB
Disk Drive: 8GB available space
For the optimum Jurassic World Evolution experience, GeForce GTX gamers should download and install our next, forthcoming Game Ready driver, which includes support the game. And if you want to take the guess work out of which combination of settings work best for your GPU and CPU, use GeForce Experience to optimize them with a single click.
In addition, you'll be able to use GeForce Experience to record and stream gameplay, take screenshots, and share anything you capture to Facebook, YouTube and other services with just a few clicks. Learn more here.
And finally, while you wait for the June 12th release of Jurassic World Evolution, check out the gameplay video and nine 4K PC screenshots below, exemplifying the level of fidelity that's possible with the world's fastest graphics cards.