Our latest GeForce Game Ready driver delivers day-one support for Mortal Kombat 11, introduces support for more G-SYNC Compatible gaming monitors, adds a SLI profile for AnthemTM, and noticeably improves Vulkan performance in Strange Brigade.
Game Ready For Mortal Kombat 11
For the best possible experience in the soon-to-be-released Mortal Kombat 11, download and install our new Game Ready Driver for day-one optimizations.
Game Ready For GeForce GTX 16-Series Laptops
Our supercharged GeForce GTX 16-Series GPUs are now also available in laptops, giving you 100 FPS+ 1920x1080 performance in the latest games in a mobile form factor.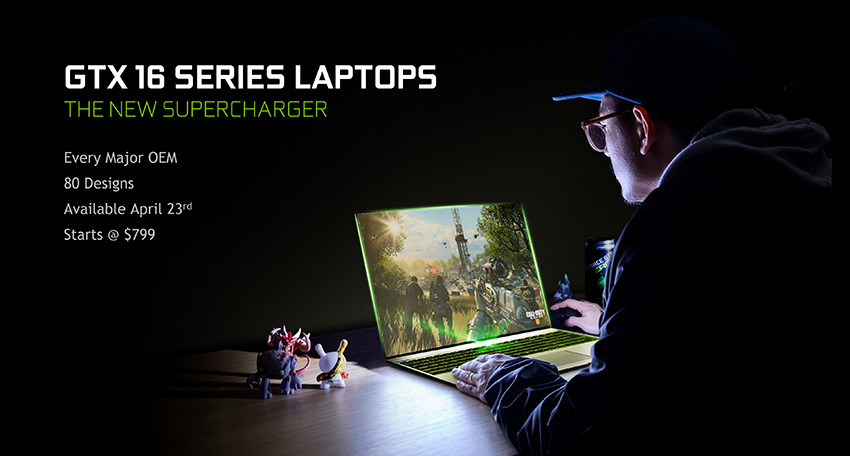 Get the full lowdown in our GeForce GTX 16-Series laptop launch article.
Strange Brigade Vulkan Performance Improvements
In each driver release we're introducing optimizations and improvements for the games you're still playing. This time round, we've found a little extra somethin' for Rebellion's Strange Brigade, giving you up to double-digit improvements when using the Vulkan renderer:
Together with previously-released optimizations, Strange Brigade now runs up to 21% faster on Vulkan than it does on DirectX 12, giving GeForce gamers an even-better experience.
Game Ready For New G-SYNC Compatible Monitors
Our new Game Ready Driver also includes support for a further seven G-SYNC Compatible gaming monitors that deliver a baseline variable refresh rate experience.
For further details, check out our original G-SYNC Compatible announcement, and our article about the newly-validated displays.
GeForce Game Ready Driver - Download Now
You can download the new GeForce Game Ready 430.39 WHQL drivers through GeForce Experience, our free, game-enhancing application, which records and streams gameplay.
If you experience any technical issues with the new Game Ready drivers please post a detailed report on the GeForce.com Driver Feedback Forum, where our Customer Care team can better assist you. A list of fixes in this driver for previously-reported issues can be found here.