3DMark benchmarks have been putting PCs through their paces for over 20 years, and last month 3DMark's latest test went live. Called Port Royal, the new benchmark moves users through a ray-traced environment, which features real-time ray-traced reflections and shadows, to test the performance of GeForce RTX GPUs and their RT Cores, the tech that makes real-time ray tracing a reality.
Now, DLSS has been added to Port Royal, enabling GeForce RTX users to see the performance and image quality benefits of this game-changing technology.
In our testing, DLSS boosts Port Royal performance by up to 50%, increasing framerates across our complete range of GeForce RTX GPUs: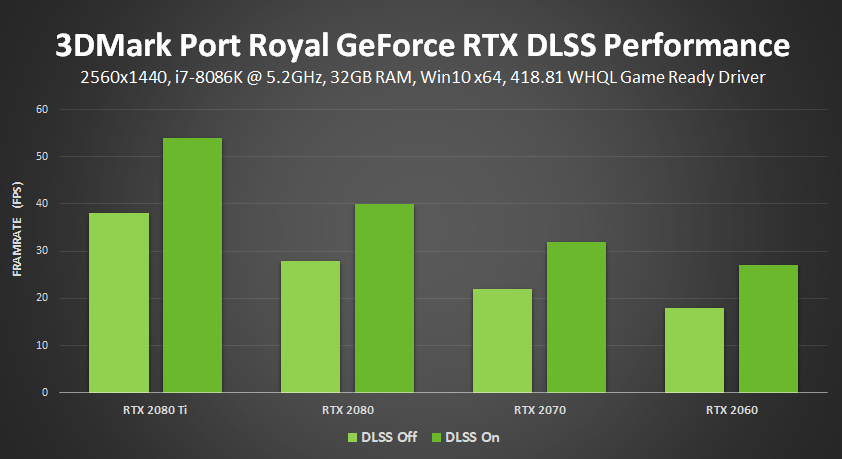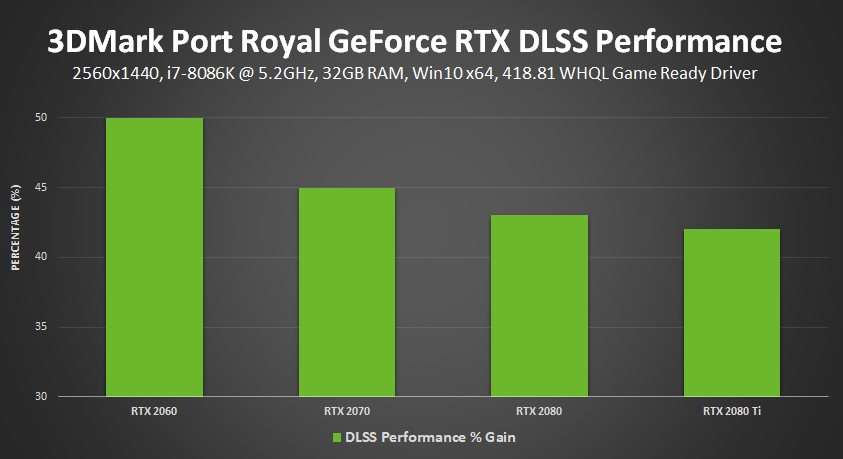 What's more, DLSS also enhances image quality in Port Royal thanks to the power of deep learning. Anti-aliasing is improved, detail is sharper, and game elements seen through transparent surfaces are vastly improved. For examples, click on the pictures below to load interactive comparisons, and take a second look at our comparison video.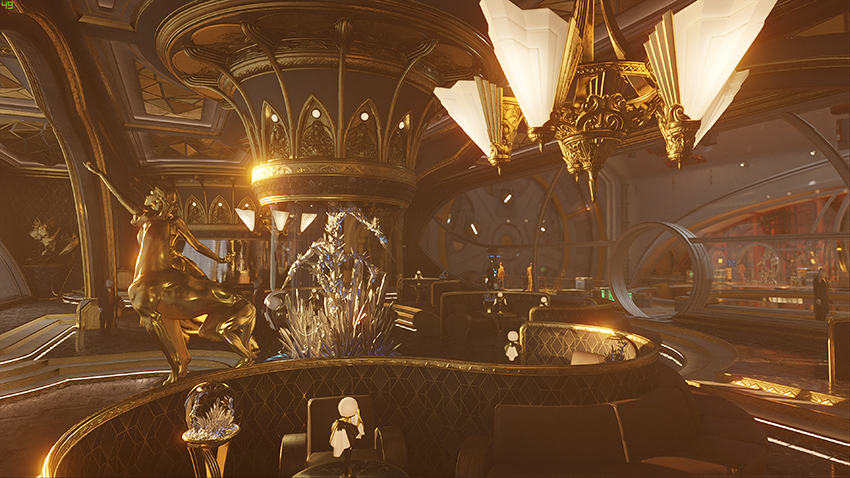 Our first interactive comparison exemplifies the massive improvement in clarity and fidelity delivered by DLSS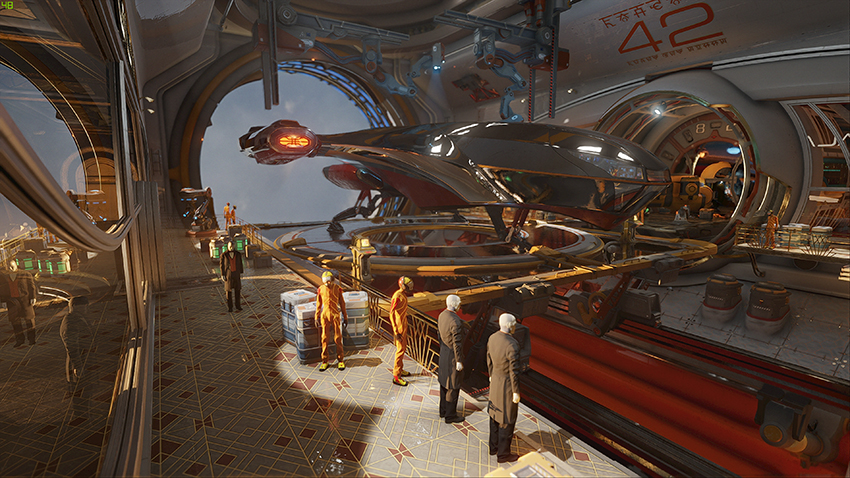 Floors, walls, characters and more are all sharper and clearer with DLSS enabled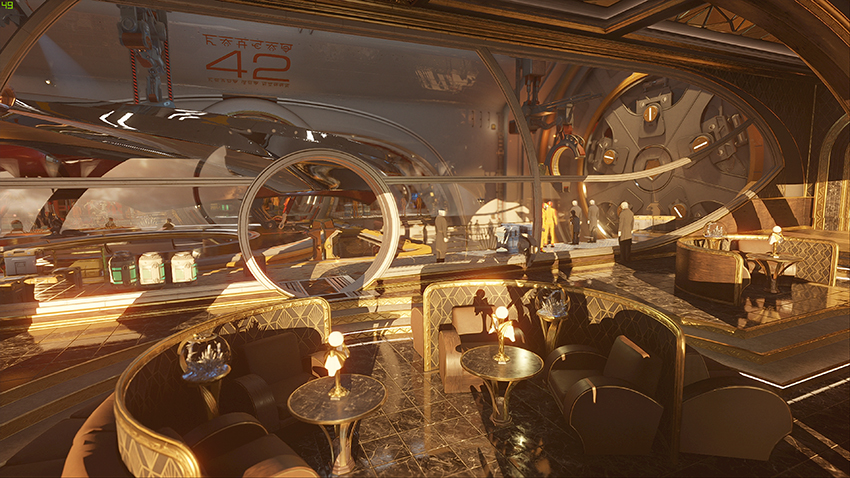 DLSS massively improves image quality and performance, helping scenes such as this look and run better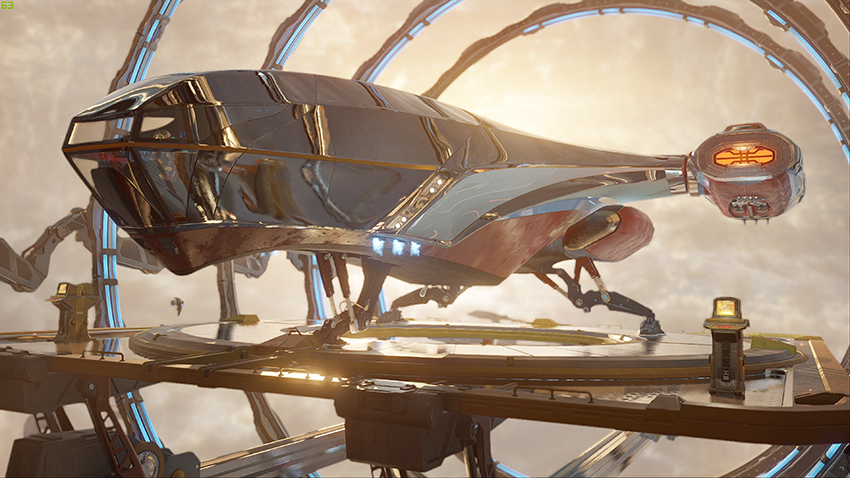 Port Royal's reflective ray-traced spaceship looks smoother and more detailed with the aid of DLSS
Massive amounts of specular detail is revealed when DLSS is enabled, and detail seen through transparent windows is also improved
To experience DLSS in Port Royal for yourself, you'll need a few things:
With those installed, primed, and ready, run 3DMark, scroll down the list of benchmarks, and select the "NVIDIA DLSS Feature Test".
Select your desired rendering resolution, click the giant "Run" button, and sit back as Port Royal is run with and without DLSS. At the conclusion of the test you'll see how much better performance was when DLSS was enabled, you'll receive other stats, and you'll have the option to upload your results to compare your system's capabilities to the systems of other gamers.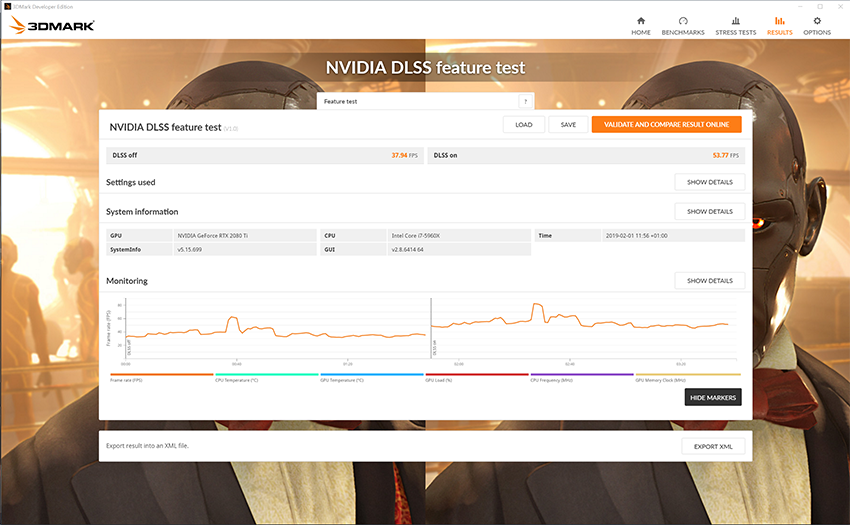 DLSS and its benefits are coming soon to BattlefieldTM V, Metro Exodus, Shadow of Tomb Raider and AnthemTM, and numerous other games throughout 2019. For further details, stay tuned to GeForce.com.