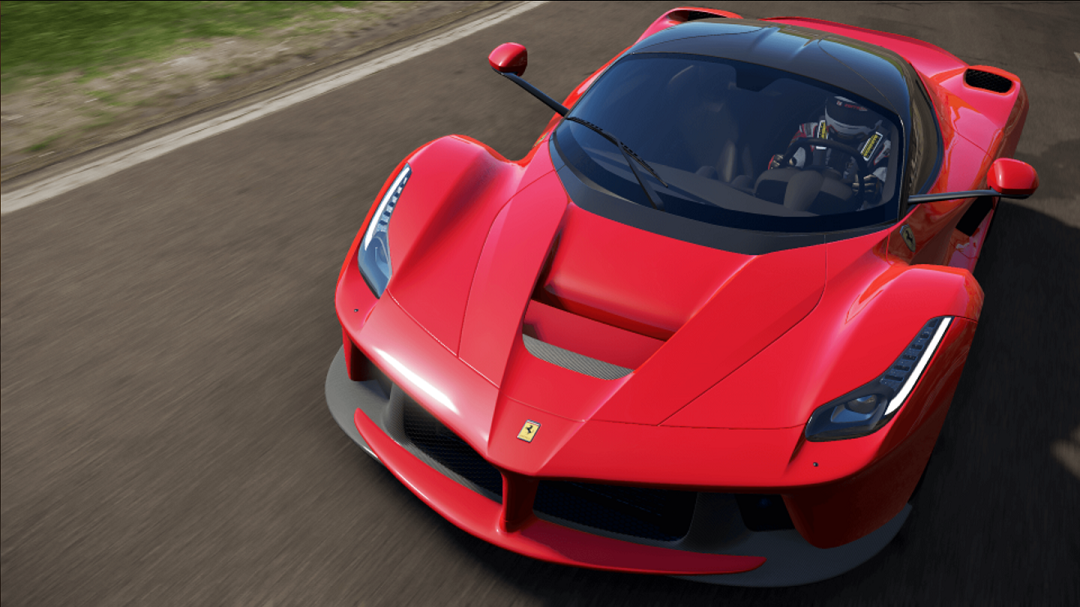 Slightly Mad Studios developed Project CARS 2 to be a racer's paradise. The game is filled with authentic vehicles and environmental conditions, right down to damage modeling, handling, and the overall intensity of being on a real track. In fact, the developers enlisted the help of Team SMS-R's world-class drivers to help test the gameplay and provide direct feedback. If you're on an adrenaline quest to find one of the most faithful and diverse racing games out there, you can probably consider that journey complete.
In addition to staying true to everything that makes racing so exciting, Slightly Mad Studios incorporated eSports as much as possible into the game's design. There are already numerous series and championships in the works (the first Project Cars enjoyed a massive eSports following), and the newest game includes eSports-friendly features such as competitive ranking, dedicated director and broadcaster functionality, integrated streaming, and license accreditation. When you go online, your progress and results will be recorded and tracked inside an enhanced Elo-based rating system. You'll build up your Seniority, Racecraft (on-track behavior), and Success—a collected and overall value of how many victories you achieve given the competition and skill level.
To help avert rule-breakers and cheaters, Project CARS 2 incorporates Race Marshaling with a redesigned Payback and Rulebook system. These two dynamics work in the background, and if a player cheats, they can expect to lose valuable time or even their current position, based on the intensity of the infringement. However, to avoid causing delays to rules-abiding racers, and to avoid causing confusion among viewers, penalties are enforced in real-time, and the driver that receives them can decide when exactly they want the punishment applied.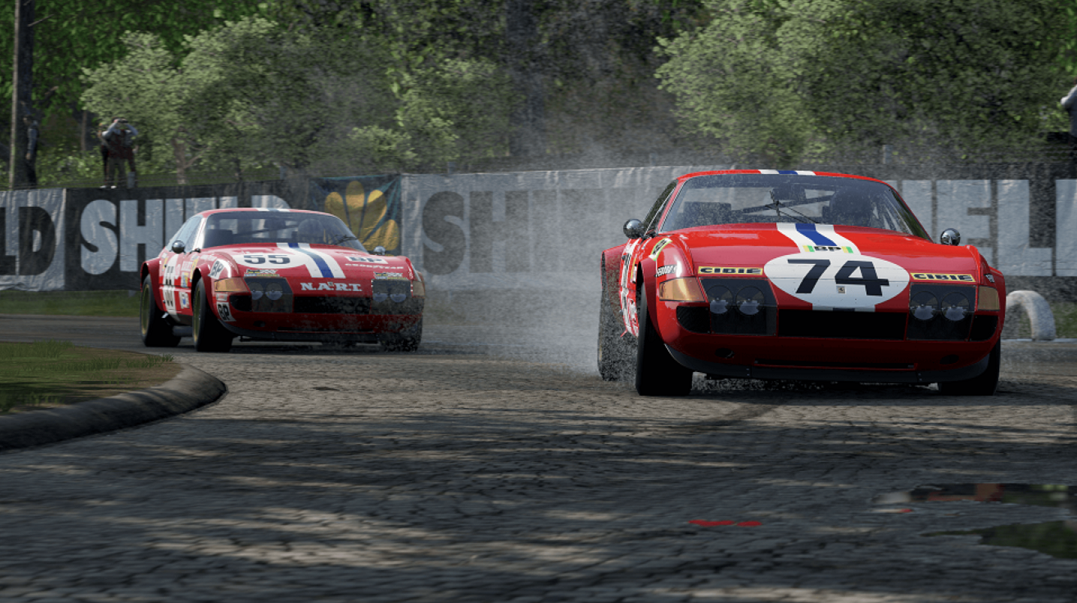 Of course, in a game where realistic racing is so important, the tracks and cars tend to take center stage, and with good cause. With Project CARS 2, you can take the wheel of over 180 accurately crafted vehicles, ranging from all over the past and present. Each car's design was vetted and approved by its respective manufacturer, and each car's handling was tested by actual drivers. You'll have access to versions such as open wheel, vintage open wheel, IndyCar, vintage IndyCar, Group 4, Group 5, Group A, Group C, GTO, GT1, and many, many more. There are even miscellaneous racers such as the 2013 Ford Falcon FG, the 2016 Lamborghini Huracan LP620-2 Super Trofeo, and 2011Kart 100cc.
For the tracks, Project CARS 2 adds 20 new fully scanned options, with over 60 locations. Every course has been faithfully recreated, with venues peppered throughout the world. With more than 130 tracks total, you've got a lot of places to burn rubber. Every track was hand-picked to represent the nine racing disciplines, and with the game's Livetrack 3.0 system, there are day and night transitions as well as four distinct seasons of weather. You'll need to contend with slick ice, accumulated snow, battering rain, vision-obscuring mist, and other natural impediments as you progress through the courses. As time goes by, a track's conditions can change considerably, making the handling and speed even more challenging.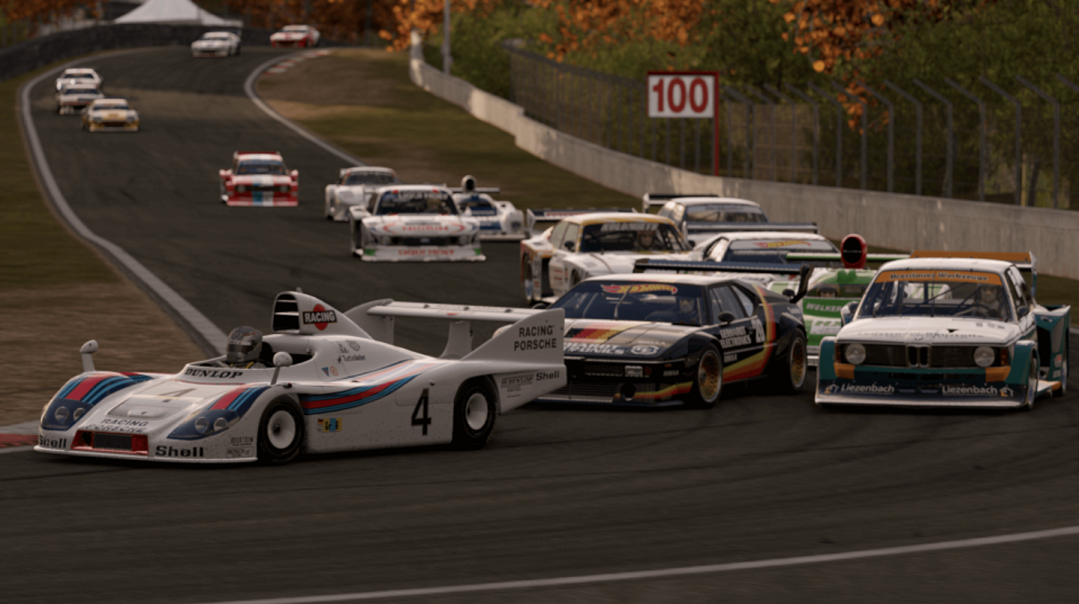 For aspiring motorsport champions, there's Project CARS 2's extensive and detailed single-player Career Mode. Just like the game's vehicles, weather, and tracks, you can expect the same approach to realism as you vie for racing supremacy. While embarking into your career, you'll more than likely swap between the five available disciplines (open-wheels, GT, prototypes, rallycross, and touring cars), just like the real-life pros. Every discipline is unique in its own right, and you might eventually stick to one that suits you best, or instead become a cross-discipline master. It's all up to you on the approach you take.
Regardless of where you land, you'll be invested in the game's tier system, which the developers created to mimic that of a bona fide motorsport racer. There are six tiers to climb, with options such as basic karts and formula rookies in the sixth tier, up to the absurdly powerful options in the first tier. This is only scratching the surface of what Career Mode offers though. For a full, in-depth description, check out the game's homepage here.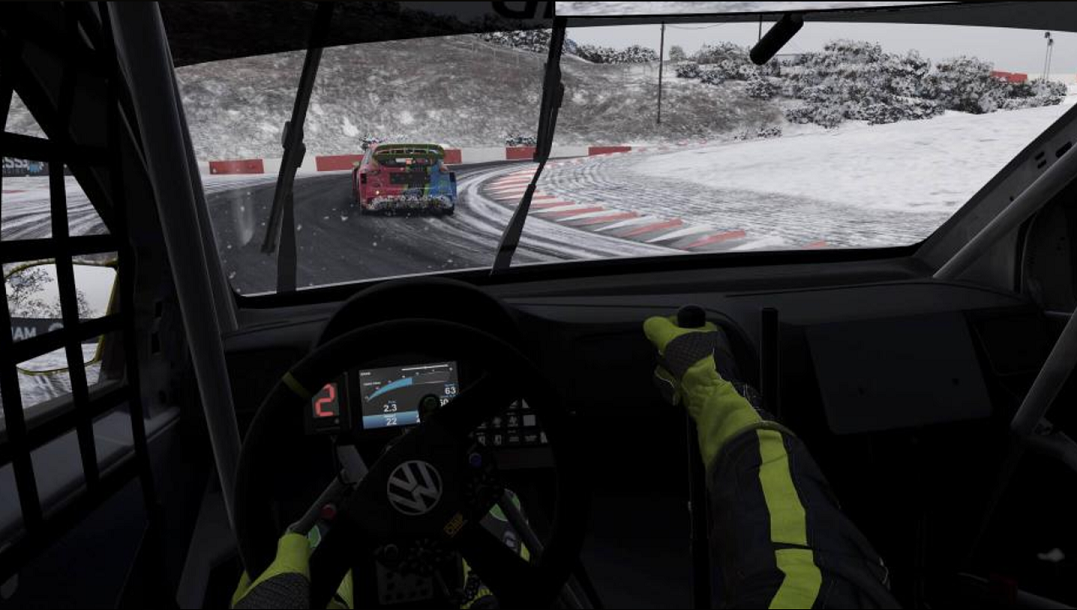 Taking advantage of what the PC's hardware can offer, Project CARS 2 has out-of-the-box functionality for VR—both on the Oculus Rift and the HTC Vive—and 4K/12K support as well (via three 4K screens running in tandem). Of course, wielding three 4K displays in conjunction with a graphically rich game is best suited for a powerful rig, such as one equipped with a pair of GeForce GTX 1080 Ti's. Learn more about how the GeForce GTX 1080 Ti and other 10-Series GPUs perform in Project CARS 2 in our GPU Recommendation article.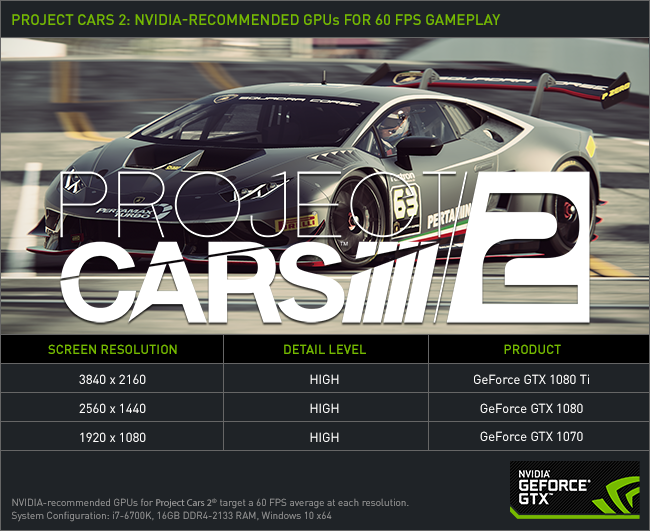 Project CARS 2 on the PC additionally has a host of video options to adjust, including Texture Filtering, V-Sync, MSAA, Post AA, Super Sampling, Post Processing Filters, Rain Drops, Crepuscular Rays, and plenty of others. And while a higher-end rig will certainly boost the game's performance and visuals, that doesn't mean you need a monster PC to run it at basic settings—check out the minimum and recommended specs here.
You can also play Project CARS 2 on your big screen TV in 4K and HDR, with 5.1 Surround Sound, using NVIDIA GameStream. This simple to set-up technology pairs your GeForce GTX PC with a NVIDIA SHIELD connected to your TV, and using WiFi or Ethernet Project CARS 2 gameplay is beamed back and forth between the two devices, letting you play in comfort on your sofa, while your PC works away in your office or study. Learn more here.

You can purchase Project CARS 2 from Steam, and there are some cool accessories such as play-seats, apparel, hats, and mouse mats available from the Project Cars Store. The game's FAQ is a great resource too—it contains a wealth of information on Project CARS 2's in-game systems and details.