Together with Call of Duty®, NVIDIA is bringing immersive ray tracing, performance-accelerating NVIDIA DLSS technology, and latency-optimizing NVIDIA Reflex features to Call of Duty®: Black Ops Cold War. To celebrate, we're now giving buyers of eligible GeForce RTX 3080 and GeForce RTX 3090 graphics cards and systems, at participating retailers, a Standard Edition copy of the game.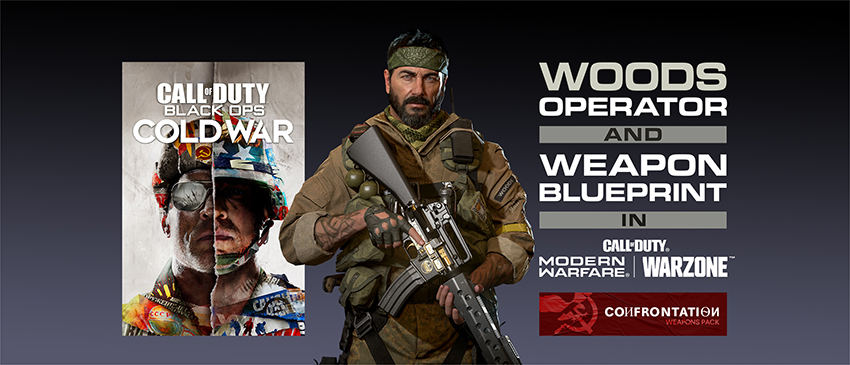 The Standard Edition included in the bundle also features the Woods Operator Pack and Confrontation Weapons Pack
Call of Duty: Black Ops Cold War Ray Tracing
Following the addition of immersive ray-traced shadows to Call of Duty: Modern Warfare®, the Call of Duty team is bringing enhanced ray-traced shadow effects and ray-traced ambient occlusion shadowing to the Call of Duty: Black Ops Cold War campaign on PC. Experience the game's globe-trotting campaign at the highest detail levels, and enhance the action with ray-traced effects.
Take a first look at the Ray-Traced Ambient Occlusion, Ray-Traced Local Shadows, and Ray-Traced Sun Shadows effects in this new Call of Duty: Black Ops Cold War PC trailer, and get an overview of the other tech and features coming to the PC edition of the upcoming game.
Using either the GeForce RTX 3080 or 3090, you can max out the ray-traced graphics in the exciting cinematic campaign, and experience blistering framerates in fast-paced Multiplayer and Zombies at high resolutions and detail levels: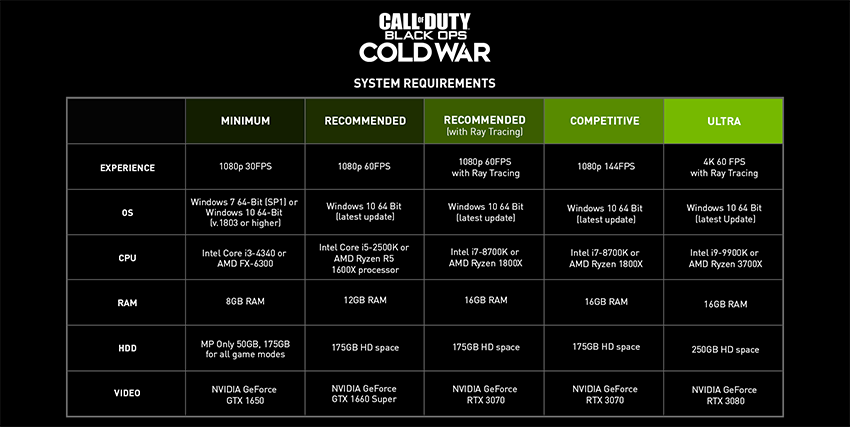 NVIDIA DLSS
Whichever mode you're playing in Call of Duty: Black Ops Cold War, you can accelerate framerates with NVIDIA DLSS. Our AI rendering technology is powered by dedicated Tensor Core processors, found exclusively on GeForce RTX GPUs, delivering gameplay that's significantly faster, giving you a superior experience.
NVIDIA Reflex
NVIDIA Reflex reduces system latency for millions of GeForce gamers. System latency (often referred to as "input lag"), is one of the key factors affecting the responsiveness of any kind of gameplay. And when playing online, low system latency can make you more competitive.
In the Call of Duty®: Black Ops Cold War beta, NVIDIA Reflex reduced system latency by up to 20%, giving you a more responsive experience in all game modes: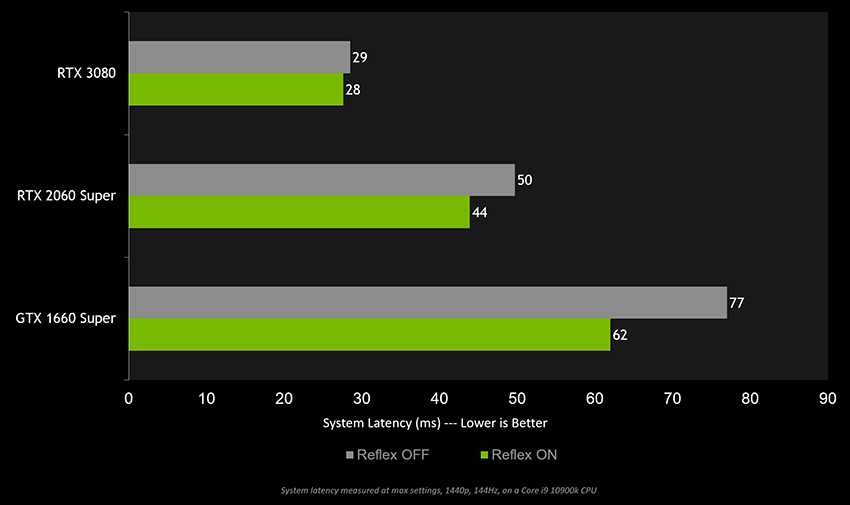 Data from October 2020 Call of Duty: Black Ops Cold War multiplayer beta
NVIDIA Ansel & Highlights
Call of Duty®: Black Ops Cold War will also feature NVIDIA Ansel in the campaign, enabling you to frame and snap unique hi-res screenshots. And NVIDIA Highlights in Multiplayer, ensuring your most entertaining in-game moments are automatically recorded and saved.
And as always, NVIDIA will support the game with optimized day-0 Game Ready Drivers, and GeForce Experience Optimal Playable Settings.
Call of Duty: Black Ops Cold War Bundle Available Now
To be eligible for the Call of Duty: Black Ops Cold War bundle, purchase a participating GeForce RTX 3080 or GeForce 3090 graphics card or PC at specific retailers and etailers before December 10th, 2020. For a full list, and links to participating products and partners, head on over to our Call of Duty®: Black Ops Cold War GeForce RTX Bundle homepage.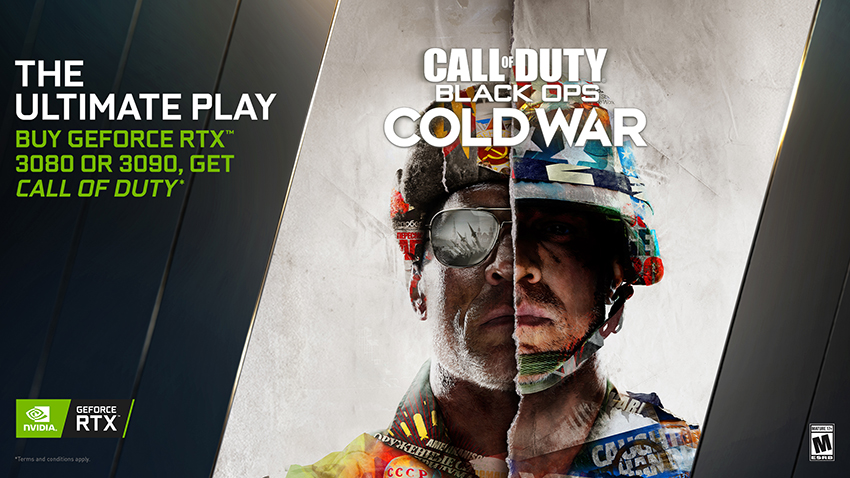 The included copy of Call of Duty®: Black Ops Cold War is redeemable online, and will be available to play via Battle.net when the game launches November 13th, 2020.