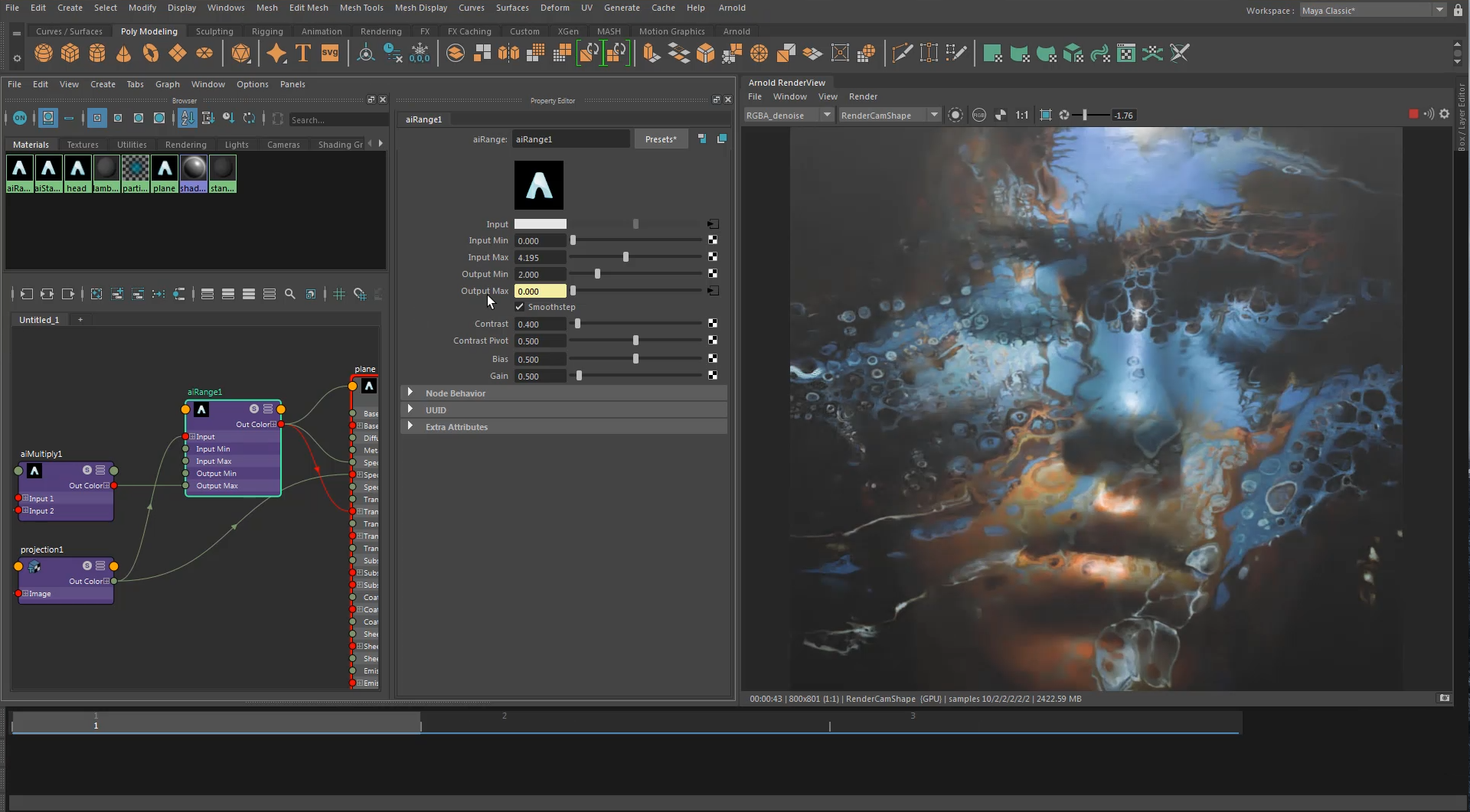 Image courtesy of Lee Griggs
Audiences are demanding higher quality content published on ever-shorter timelines. For artists and studios tackling modern graphics workloads, this means rethinking traditional workflows.
Autodesk just announced the release of Maya 2020 and Arnold 6 with new GPU-accelerated capabilities, giving creative professionals the speed and interactivity needed to iterate faster on projects, shorten the review and approval loop, and get jobs done on time.
From real-time look development to final-frame rendering, Arnold 6 can be now be used for full production rendering with NVIDIA RTX GPUs and RTX Server.
Also, NVIDIA released today a new NVIDIA Studio Driver that delivers the latest optimizations and support for artists upgrading to Maya 2020 and Arnold 6.
"We've worked closely with NVIDIA to optimize Arnold GPU to run on the latest RTX GPUs and RTX Server, and we're excited to get this latest update into the hands of new and existing Arnold customers," said Chris Vienneau, senior director of Media & Entertainment Products at Autodesk.
Design for the Future with RTX
Powering the new features in Maya 2020 and Arnold 6 are NVIDIA RTX GPUs, like the ones found in RTX Studio-branded PCs and Workstations, NVIDIA Quadro RTX Server and NVIDIA T4 servers. Whether users are working from a workstation, laptop, data center or cloud, NVIDIA provides a comprehensive set of options to meet the growing needs of every artist or studio.
Autodesk built Arnold GPU on the NVIDIA OptiX framework to take advantage of NVIDIA RTX's RT Cores for dedicated ray tracing and Tensor Cores for AI denoising. NVIDIA RTX delivers real-time and interactive rendering, along with massive speed-ups in performance for batch and final-frame rendering.
With the new updates, rendering with NVIDIA RTX GPUs is multiple times faster than a typical dual-CPU rendering server.
"Speed and interactivity have become more crucial than ever to the creative process," said Vienneau. "Arnold 6 delivers performance gains that will help lighten the load with the same high-quality render results that the CPU renderer is known for."
Tests run by NVIDIA on 2x Xeon Gold 6126 2.6 GHz, 256 GB DDR4 RAM. Performance testing completed with Autodesk Arnold 6.0.1.
Artists will be blown away by the new interactivity and unmatched speed of rendering using RTX GPUs in Autodesk Arnold 6. Its new features include:
Unified renderer that allows users to switch seamlessly between CPU and GPU rendering.
Support for OSL, OpenVDB volumes, on-demand texture loading, most LPEs, lights, shaders and all cameras.
New USD components like hydra render delegate, Arnold USD procedural, and USD schemas for Arnold nodes and properties, which are now available on GitHub.
Several performance improvements to help maximize efficiency, including faster creased subdivisions, an improved Physical Sky shader and dielectric microfacet multiple scattering.
Scaled performance for multi-GPU and RTX Server deployments.
Autodesk Maya 2020 Image Plane Caching
With NVIDIA RTX, Autodesk Maya 2020 delivers new GPU-accelerated features, including:
New Proximity Wrap deformer that provides better memory use and a significant performance boost to artist workflows, making it easier to achieve smooth results.
Improved Smooth Mesh Preview support that now uses less memory and runs previews on the GPU when possible. This is especially useful when working with dense, asset-heavy scenes where memory limits can be reached quickly.
Autodesk Arnold 6, which can now be used for production rendering on GPU.
NVIDIA GPUs also boost Maya caching capabilities when modeling, shading and rendering to help accelerate workflows for producing photorealistic results in the viewport. Scene-assembly tools and caching workflows take advantage of powerful NVIDIA GPUs to quickly load environments, characters and complex assemblies while maintaining an interactive experience.
NVIDIA RTX Studio laptops, desktop PCs, and mobile and desktop workstations are designed to meet the demands for performance and reliability for creators everywhere through carefully selected hardware and software specifications, as well as the latest NVIDIA Studio Drivers released this week with optimizations and support for Maya, Arnold and more.
For artists or studios who need the best performance to work on larger, more complex scenes, or who want more robust security, service, software certification and IT manageability, NVIDIA Quadro workstations and RTX Server provide enterprise-quality hardware components and software stack. For virtualized production and studio in the cloud, artists and studios can turn to NVIDIA virtual GPU technology.
Autodesk Maya 2020 and Arnold 6 join a growing list of RTX-accelerated applications that help professionals transform design workflows.