In past decades, dynamic lighting effects, shadows, and physics effects revolutionized games, introducing previously-impossible techniques that unlocked new gameplay possibilities and made all subsequent games more detailed, more realistic, more immersive, and more enjoyable.
Ray tracing is the latest revolution, enabling developers to integrate lifelike effects that transform the look and feel of their worlds. And BattlefieldTM V is the world's first game with ray tracing, enhancing the game's graphically advanced environments with truly dynamic, realistically-modelled reflections, that add immersive detail to surfaces, objects, and even weapons in a full 360 degrees around each player.
To celebrate the launch of Battlefield V, we're now offering the critically-acclaimed game, at participating partners, with the purchase of eligible GeForce RTX 2080 Ti, 2080 and 2070 graphics cards and systems. If you want to immerse yourself in Battlefield V at stunning levels of detail and to experience the future of gaming with the first release of DXR Ray Tracing, GeForce RTX is the only way to play.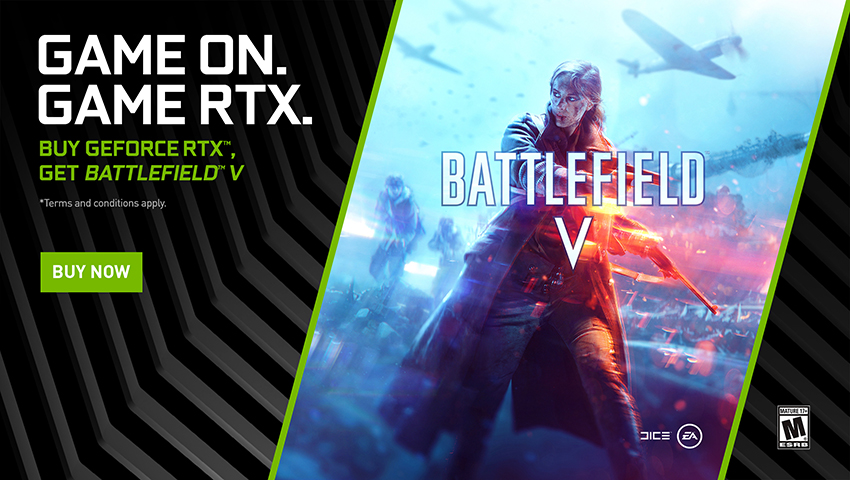 For the definitive Battlefield V PC gaming experience, head over to our GeForce RTX Battlefield V bundle page to discover which partners in your country are participating, and which GeForce RTX 2080 Ti, 2080 and 2070 graphics cards are eligible.
Please note, if you are buying an eligible GeForce RTX GPU, ensure the seller is participating in the Battlefield V bundle program as NVIDIA cannot provide download codes and coupons for purchases made at non-participating retailers and e-tailers.
Battlefield V NVIDIA Ansel Contest: Win A GeForce RTX Graphics Card
If you already have Battlefield V, head into War Stories and capture a beautiful or exciting NVIDIA Ansel in-game photo from one of the cinematic campaigns. Upload it to our NVIDIA Ansel Shot With GeForce photo sharing website, or post it to social media with @NVIDIAGeForce and #SHOTWITHGEFORCE included in your message.
The gamer who captures our favorite screenshot will win their own GeForce RTX 2080 Ti.
In addition, the first runner-up will win an awesome GeForce RTX 2080, and our second runner-up the GeForce RTX 2070.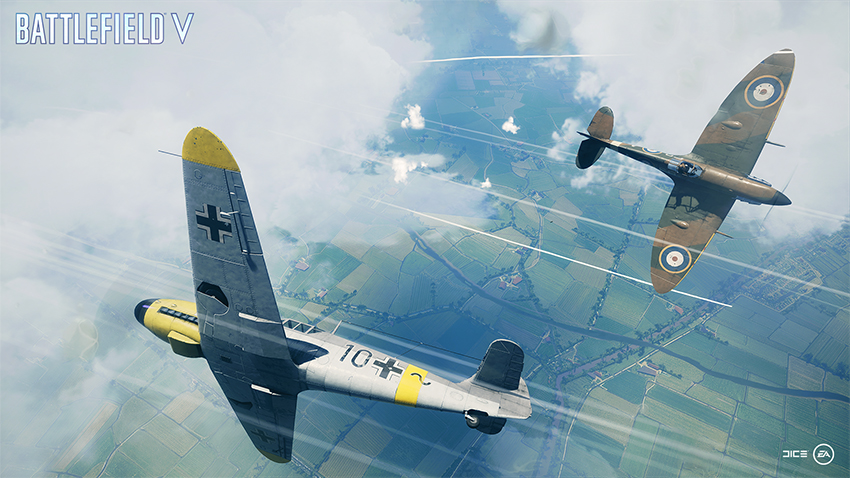 The Battlefield V NVIDIA Ansel contest will be open from November 20, 2018 until December 16, 2018. For further details and all the rules, head to the Shot With GeForce website.