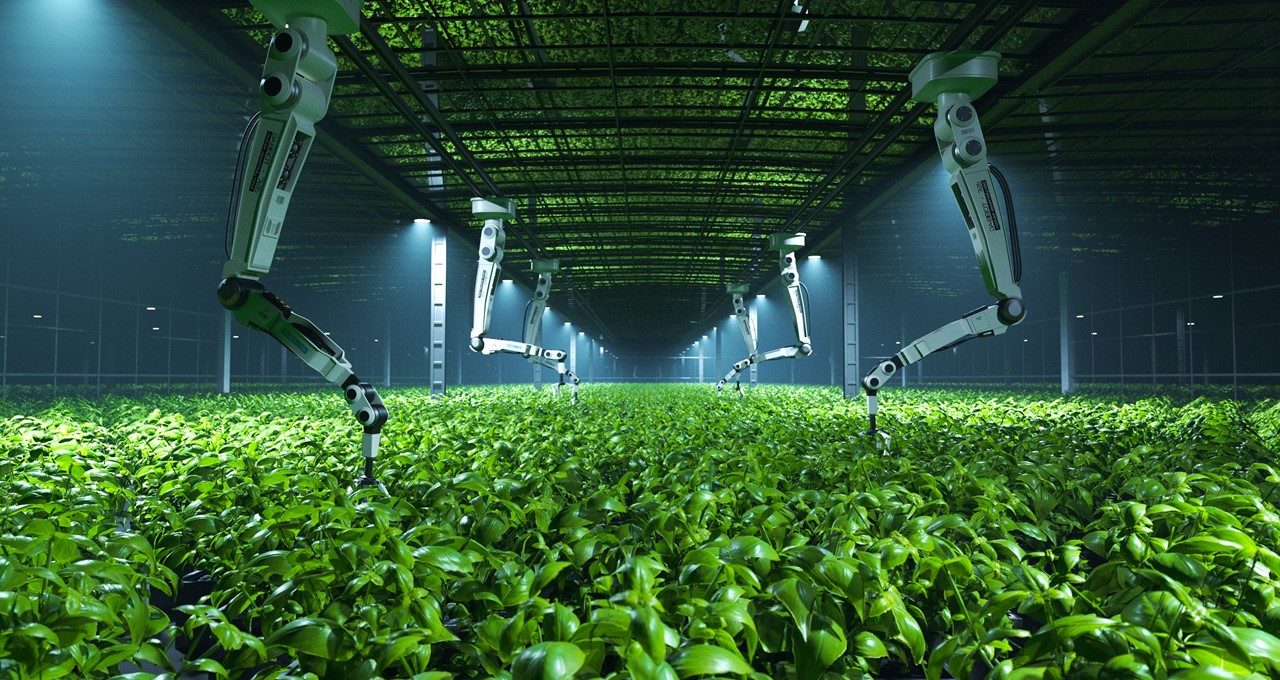 Image courtesy of © Dabarti Studio, rendered with V-Ray GPU.
From animators creating complex scenes with realistic 3D characters to architects designing buildings with accurate reflections, real-time ray tracing and AI are proving to be game-changers across industries.
And now more of the world's top applications have begun shipping with NVIDIA RTX technology to let artists explore their creativity further.
Among the latest this week: Chaos Group's V-Ray and Blender's Cycles. V-Ray is the software renderer used by professionals across industries like 3D animation, visual effects, architecture, automotive and product design. Cycles is an open source production renderer that uses NVIDIA OptiX to offer a wide range of features to enhance 3D animation, like subsurface scattering and motion blur.
"Accelerating artist productivity is always our top priority, so we're quick to take advantage of the latest ray tracing hardware breakthroughs," said Phillip Miller, vice president of product management at Chaos Group. "By supporting NVIDIA RTX in V-Ray GPU, we're bringing our customers an exciting new boost in their GPU production rendering speeds."
Powering this technology are NVIDIA Quadro RTX and GeForce RTX GPUs, like the ones found in RTX Studio-branded systems from Dell, HP, Lenovo and other OEMs. These systems are designed to meet creators' demands for performance and reliability, and include carefully selected hardware and software specifications as well as the latest NVIDIA Studio Drivers.
With NVIDIA RTX, V-Ray delivers interactive rendering and massive speed-ups in performance. The new updates will speed up GPU rendering by an average of 40 percent when compared to general GPU acceleration running on the same RTX hardware. The RTX-enabled version of V-Ray lets artists easily render large, complex scenes with photorealistic details faster than before.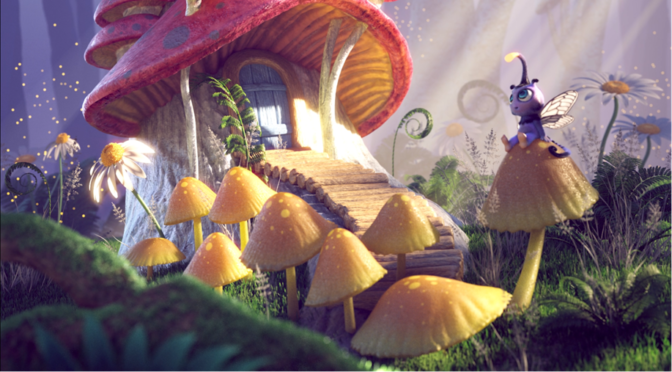 Image courtesy of Chaos Group.
Blender's RTX support with the latest version of the Cycles renderer provides real-time rendering so users can create high-quality images and boost performance 4x faster than on CPU.
"In Blender Cycles we're always looking to reduce render time so artists can iterate faster," said Brecht Van Lommel, lead architect at Blender. "With NVIDIA RTX, core ray-tracing operations are now hardware accelerated by the GPU, making this the fastest version of Cycles yet."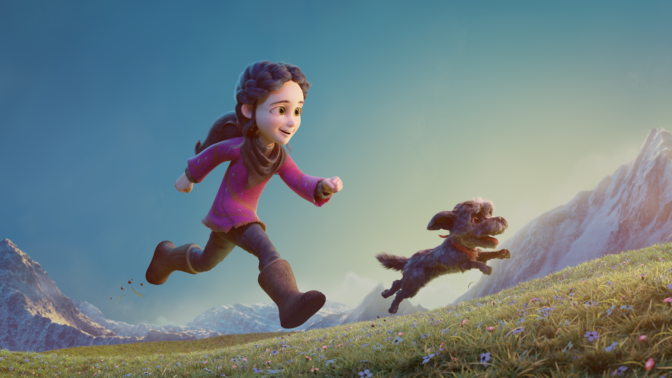 Image courtesy of Blender.
Other applications recently releasing new features with RTX-powered ray tracing and AI include:
Adobe Premiere Pro
Adobe's latest version of video editing tool Premiere Pro, released last week, includes a new GPU-accelerated AI feature called Auto Reframe. Using Adobe Sensei AI, Auto Reframe allows users to adjust the aspect ratio of their videos while keeping the important content within the frame. With NVIDIA RTX, the Auto Reframe performs up to 400 percent faster than CPU-only processing.
Auto Reframe uses AI to intelligently select the best vertical slice of each video frame.
Substance Alchemist
Officially released last week, Substance Alchemist is the material enthusiast's toolbox that helps artist create collections of materials by combining and tweaking existing resources, or by building new materials from photos and high-res scans. NVIDIA RTX GPUs enable material creators to leverage a de-lighting feature that uses AI to remove highlights and shadows from an image to get a realistic material in 3D.
Adobe Dimension
Adobe Dimension is a 3D design and layout software that was recently updated with a GPU rendering (beta) integration, which utilizes dedicated ray-tracing processors on RTX for accelerated 3D rendering. With interactive ray tracing, creative professionals can create high-end visuals with realistic lighting, reflections and shadows.
Luxion KeyShot
Leading marketing and design professionals use KeyShot software for 3D renderings, animations and interactive visuals. KeyShot 9, released on Nov. 5, integrates the NVIDIA OptiX ray-tracing engine, providing RTX-accelerated ray tracing and AI denoising so designers can create realistic images of their 3D data with speed, quality and accuracy.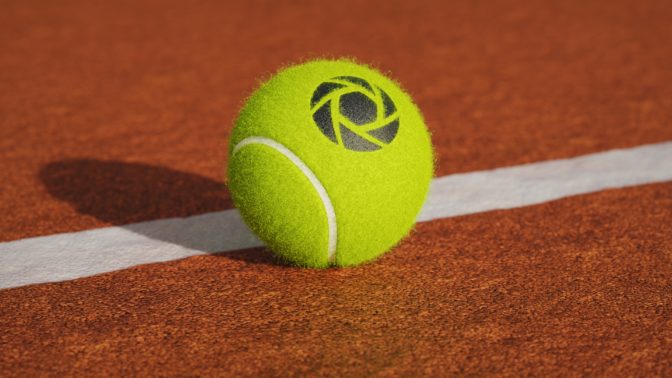 Image courtesy of Luxion.
Enscape 3D
The Enscape rendering engine delivers real-time visualization for architectural designs and models. Enscape is one of the first rendering engines for architects to support NVIDIA RTX, which speeds up ray-tracing calculations for amazing lighting and reflections, and accelerates the rendering process for more complex geometry and environments.
SOLIDWORKS Visualize
With SOLIDWORKS Visualize, professionals can transform 3D CAD data into photo-quality images. SOLIDWORKS Visualize 2020 SP0 and 2019 SP5 are the first publicly available releases that take full advantage of NVIDIA RTX, delivering accelerated rendering performance and AI denoising up to 50 percent faster than previous releases.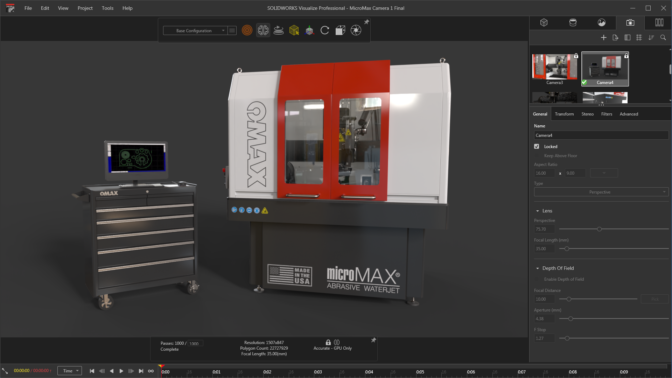 Image courtesy of OMAX.
Foundry MODO
MODO is a creative 3D modeling, texturing and rendering tool used by artists for exploring and developing ideas — from games to innovative product designs. Foundry's latest release, MODO 13.2, introduces the new mPath path-tracing renderer with support for NVIDIA RTX ray tracing, providing artists, designers and engineers with accelerated rendering, denoising and real-time feedback.
Epic Games Unreal Engine
Epic Games is among the early adopters of RTX. Unreal Engine, Epic's industry-leading game engine, supports RTX ray tracing so artists can create photorealistic renders and immersive AR/VR experiences with subtle lighting effects through features like ambient occlusion, reflections, shadows, global illumination and more. Look for the latest release of Unreal Engine 4.24 coming in December.
Check out other RTX-accelerated applications that help professionals transform design workflows. And get the maximum performance out of these apps with an RTX Studio laptop or desktop.
To get the best experience with the latest RTX creative and design applications, download our new NVIDIA Studio driver, released this week with optimizations and support for V-Ray, Blender and more. Learn how our Studio Driver program delivers max performance and stability to your favorite creative apps.
For developers looking to leverage the most out of RTX GPUs, learn more about integrating OptiX 7 into applications.