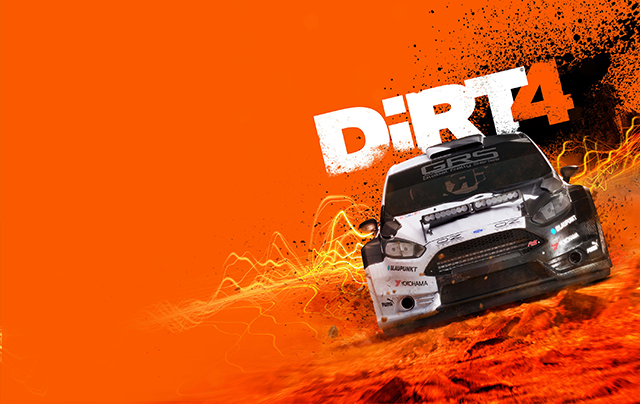 Codemasters — the developers behind DiRT 4 — have been making games for a very, very long time. Since 1986, in fact. That wealth of experience and talent has resulted in a long spree of popular titles, such as DiRT 3, the Formula One franchise, Grid, and DiRT Rally.
With DiRT 4 (the official game of the FIA World Rallycross Championship) Codemasters builds off much of what made the previous DiRT games so appealing: authentic racing, diverse locations, a massive variety of vehicles, different modes of play, and, of course, competitive matches. Where DiRT 4 really leaves its predecessors in the rear-view mirror, however, is with its new Your Stage system. In the older games, there were a limited number of routes to traverse. Codemasters recognized this dynamic, and jumped all over it by creating a tool that procedurally generates new stages with the press of a few buttons by the player.
Senior Producer Clive Moody sat down with IGN and elaborated: "When we came off the back of DiRT 3—which was 2011, a long time ago—we were already starting to think about how we could do something that would solve this content problem." Chief Game Designer Paul Coleman also chimed in, adding: "Your Stage gives us the opportunity to curate an individual track for every single stage and every single event, throughout the whole career, and then give that to the player and say, 'You know what? When you're done with the career you can keep generating tracks and keep getting that new experience.' I genuinely think this is a game changer, and for us it's just the start of something here."
Adjusting the parameters really is easy. All you need to do is tweak the length, complexity, location, time, and weather, and then a unique, randomized course will present itself, with seamless, gorgeous graphics to boot. Not quite thrilled with a particular track? Not a problem; just regenerate the course, and a few seconds later, you'll have another one. And the concept of randomized courses extends beyond the number of them too—since you won't have a memorized experience of the track, you'll need to behave like an actual rally driver to race effectively. "What is it to actually be a rally driver?" asks Coleman. "Well, I have to listen to my co-driver and tackle this stage based on my wits and a little bit of pre-information." Plus, the randomized element allows for long straights, something that Codemasters always wanted in previous DiRT games, but rarely could implement due to budget and time constraints.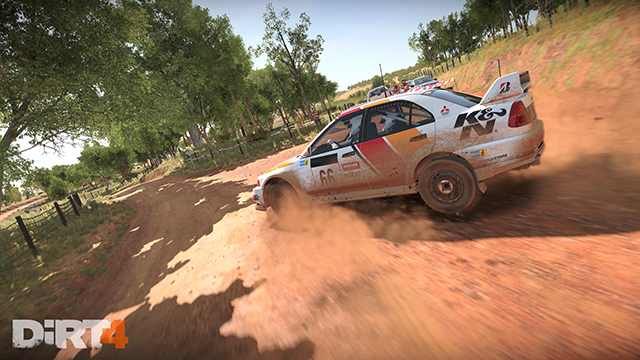 Of course, there's plenty more to DiRT 4 than just Your Stage. You'll spin your tires through such vivid locations as Australia, Spain, Michigan USA, Sweden, and Wales. Each location has its own look and feel, with specific challenges associated with them. And if you're new to the series, don't worry, DiRT 4 has you covered there too. There's the DiRT Academy, a gameplay mode that teaches you the nuts and bolts of rally racing by transporting you to the DirtFish Rally School in Washington, USA. Plus, there's both Simulation and Gamer in the handing department—if you're a pro, you can jump behind the wheel in Simulation for the most realistic experience possible, while Gamer lets you steer the car with a more arcade kind of style. In essence, DiRT 4 aims to please both the casual and the hardcore.
"[DiRT 4] is all about trying to make the game as broad-reaching as possible," Said Coleman to IGN. "But what we definitely found with Dirt Rally is an appetite for that core driving experience. It was really a case of how do we keep that, but also bring a much broader audience into the experience? And that's taking the player by the hand and bringing them up to that level rather than taking that top level and dumbing it down."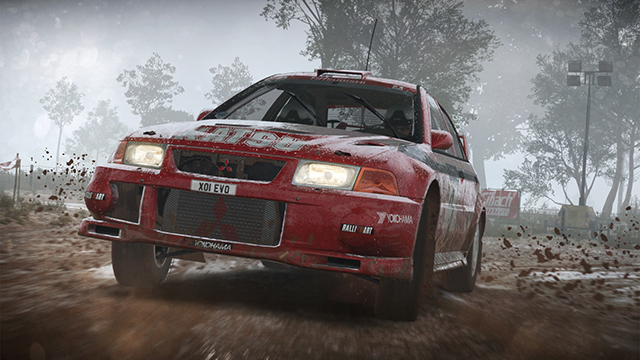 Traditional rally racing is only one part of DiRT 4, too. You can also climb into Crosskarts, Super 1600's, RX Lites, Supercars, and Group B's in Rallycross, or get your short-course dirt-track fix by slamming on the accelerator with Pro Buggies, Pro-2 Trucks, and Crosskart via Landrush mode (with courses in California, Nevada, and Mexico). Looking for some tense time-attack modes or smash-attack challenges? Try out Joyride in the game's free-roam section. Additionally, Career Mode lets you create your own driver, gather sponsors, and assemble a personalized racing team, allowing you to race in all of the DiRT 4's disciplines. For those seeking fame and glory, you can vie for world domination in live ranked multiplayer through Pro Tour, or participate in community events, available in daily, weekly, and monthly formats.
When it comes to the actual cars, you'll have over 50 of them to drive, with models ranging from the classics to contemporary. To list just a handful, there's the Ford Fiesta R5, Mitsubishi Lancer Evolution VI, Subaru WRX STI NR4 and Audi Sport Quattro S1 E2. And you can expect true-to-life wear-and-tear while putting the cars through the ringer, complete with an updated damage-modeling system. As your speedster gets more and more beat-up over time, you'll need to recruit engineers between stages to repair it, though they'll only have limited time to do so. You can also tinker with your car's set-up to better suit a track, the weather conditions, or your particular method of racing.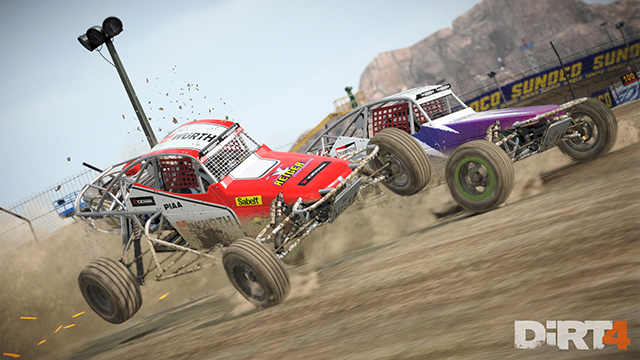 If you wish to experience all this racing goodness for yourself, at the highest settings, at 60 frames per second or above, the GeForce GTX 1060 is the GPU of choice for 1920x1080 gaming, having handily exceeded the target in our extensive testing. At 2560x1440, a GeForce GTX 1070 is recommended, and for 3840x2160 (4K), only a GeForce GTX 1080 Ti will suffice (note: disabling MSAA at 4K will enable the GeForce GTX 1080 to exceed 60 FPS).
Whichever GPU you choose to race with in DiRT 4, GeForce Experience can provide one-click Optimal Playable Settings to instantly get you into the game with the best possible graphics for your system. In addition, you can use GeForce Experience to record and upload all your best moments, to stream races, and to capture and share screenshots. And from within GeForce Experience you can also download the DiRT 4 Game Ready driver for an optimized experience in DiRT 4 and other top titles.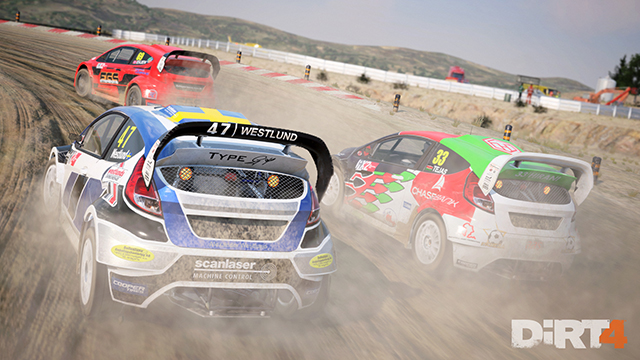 You can purchase DiRT 4 from the Codemasters Digital Store, or on Steam; look for reviews on your favorite websites and YouTube channels.