The new GeForce Game Ready 362.00 WHQL drivers for Far Cry Primal and Gears of War: Ultimate Edition are now available to download via GeForce Experience.
Game Ready For Far Cry Primal
The PC edition of Far Cry Primal launches later today with higher-quality graphics and all the usual trimmings you'd expect from a high-profile, high-fidelity PC release.
By downloading our new Game Ready driver you'll receive performance optimizations and a SLI profile, ensuring optimal performance and smoothness when playing the prehistoric action title.
Game Ready For Gears of War: Ultimate Edition
Also out today is Gears of War: Ultimate Edition, an enhanced version of the package launched on Xbox One last year. Included in the release is a remaster of Gears of War 1, running at 60 FPS in both the campaign and multiplayer modes. Furthermore, the PC edition's graphical fidelity is improved through the introduction of NVIDIA HBAO+ Ambient Occlusion shadowing, higher-quality visual effects, and the option to use higher-rendering resolutions, up to and including 4K.
If you do decide to dive into Gears of War: Ultimate Edition, Microsoft recommends a GeForce GTX 970 for 1920x1080 gameplay at 60 FPS, and the GeForce GTX 980 Ti for 4K, where the card's larger framebuffer is required.
| | | | |
| --- | --- | --- | --- |
| | MINIMUM | RECOMMENDED FOR 1080p60 | RECOMMENDED FOR 4K |
| OS | | | |
| DirectX | | | |
| CPU | | Intel Core i5 @ 3.5GHz or | |
| GPU | | | |
| VRAM | | | |
| RAM | | | |
Gears of War: Ultimate Edition is the first Windows 10, DirectX 12-exclusive title, and with a GeForce GTX GPU and today's Game Ready driver you'll receive the best possible experience thanks to faster framerates, optimal image quality, and unparalleled smoothness.
Game Ready For Dying Light: The Following - Enhanced Edition
2015's Dying Light took many by surprise, offering a fresh take on zombie slaying through the introduction of freerunning, 4-player online co-op, dynamic day-night cycles with super tough nighttime enemies, and an addictive gameplay loop that successfully married crafting, leveling, exploration, and killing. Updates, free content drops and DLC addons extended and improved the experience, and recently developer Techland launched The Following, a full-blown expansion pack with a new landmass, vehicles, and much, much more.
Today, both the original Dying Light and The Following get even better with the addition of NVIDIA GameWorks Percentage Closer Soft Shadows (PCSS). These new and improved shadows more accurately reflect the appearance of shadows in the real world, which soften as the distance from the shadow caster increases.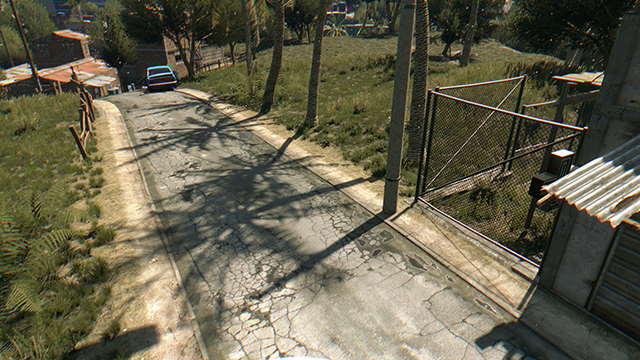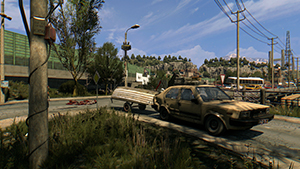 Click to load interactive comparisons
Download today's new driver to get the optimum experience in all versions of Dying Light. And to learn more about PCSS in the game, check out our Dying Light: The Following - Enhanced Edition Percentage Closer Soft Shadows article.
GeForce Game Ready Far Cry Primal and Gears of War: Ultimate Edition Driver: Download Now
You can download the new GeForce Game Ready drivers for Far Cry Primal and Gears of War: Ultimate Edition through GeForce Experience, our free, essential, game and system-enhancing application.
If you experience any technical issues with the new Game Ready drivers, please post a detailed report on the GeForce.com Driver Feedback Forum where our Customer Care team can better assist you.