GeForce Experience is the easiest way to update your drivers, optimize your games, and share your victories. It's used by tens of millions of gamers worldwide, and today we're making GeForce Experience even better with the official release of GeForce Experience 3.0.
Featuring a top-to-bottom redesign, improved features, giveaways of beta keys, game keys and hardware, embedded articles and guides, and much more, the new GeForce Experience optimizes, enhances, and enriches your experiences. Download now from GeForce.com, or update automatically through an existing installation. And while you're doing that check out a GeForce Experience 3.0 overview video below.
For a detailed look at the updates and new features in GeForce Experience 3.0, keep on reading.
New Fast and Lightweight User Interface
Every element of GeForce Experience has received a makeover in this new version. We've simplified the Home Page with a modern user interface, made information, games and Optimal Playable Settings accessible with a single click, and accelerated every action. And behind the scenes, the GeForce Experience 3.0 is 3x faster and consumes 50% less memory than the previous version.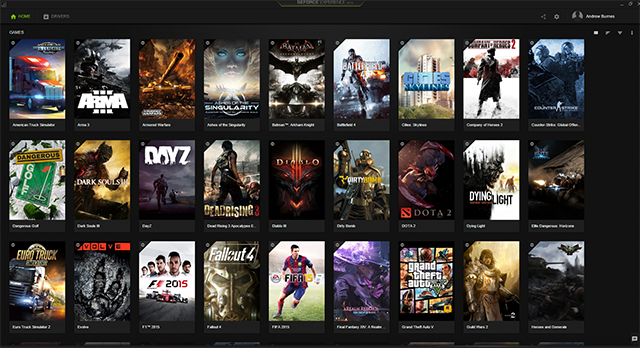 Learn About Game Ready Drivers & See The Latest News From NVIDIA
With the majority of GeForce GTX gamers downloading driver updates through GeForce Experience, users can now also learn about the games optimized in each Game Ready driver directly from the Drivers tab, and read other recent stories and guides from GeForce.com.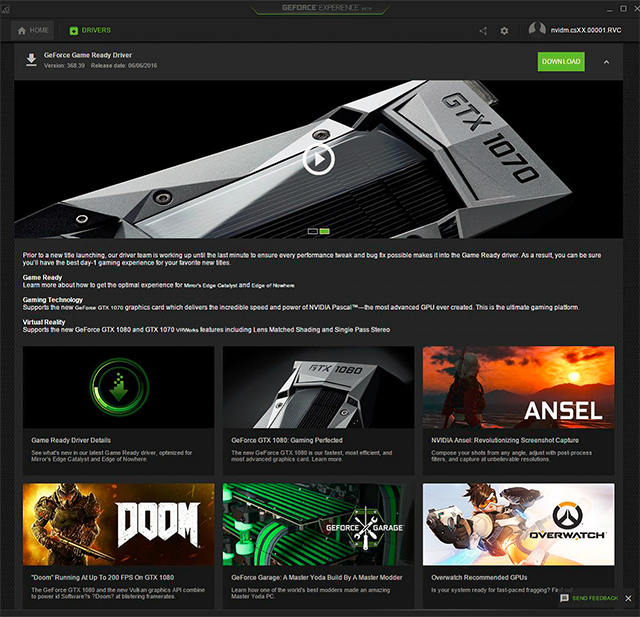 GeForce Experience Share
You'll discover the much-loved ShadowPlay has been upgraded to the even-better Share Overlay UI.
Now, GeForce Experience can record gameplay at 60 FPS, at up to 4K, in fullscreen and windowed modes, and upload a complete or trimmed clip to YouTube; livestream to Twitch and YouTube Gaming at 1080p60; capture and edit screenshots, and upload them straight to Imgur without leaving the game; show your FPS during gameplay; and let a friend jump into your game via Chrome to either watch, take control of your character, or play in co-op. And now these features are also available on Optimus notebooks.
Exciting Giveaways!
We're also introducing great giveaways to select members of the GeForce Experience 3.0 community, from graphics cards to game codes. To kick things off we are giving away MSI VR-Ready Notebooks and HTC Vives.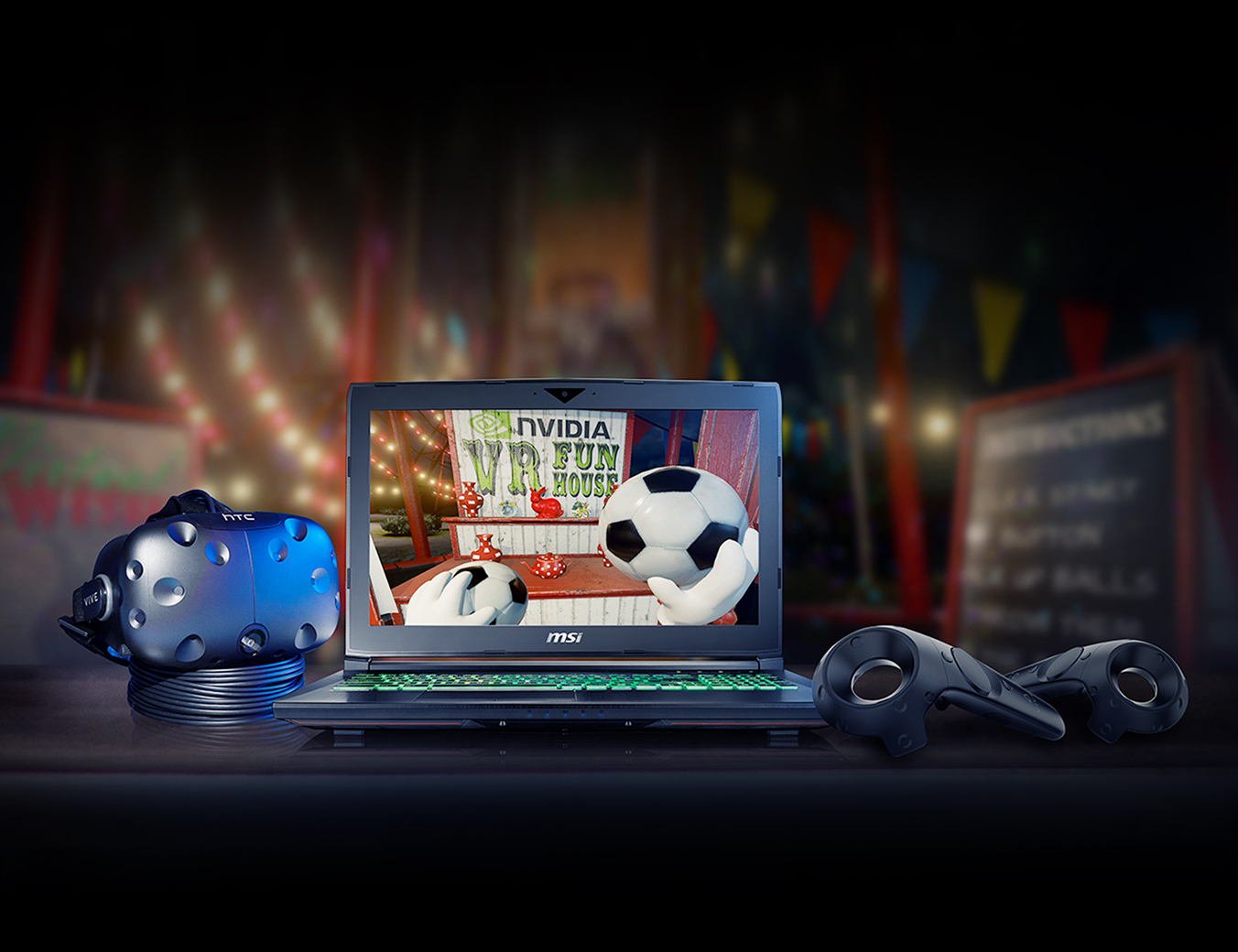 GeForce Experience 3.0: Download Now
If you're already using GeForce Experience simply check for updates in the client itself to download and install GeForce Experience 3.0. If not, download now from GeForce.com.
If you have any feedback or feature requests for GeForce Experience 3.0 please send them to us via the feedback form on the bottom right of the GeForce Experience 3.0 window, or leave your comments in this GeForce.com Forum thread.