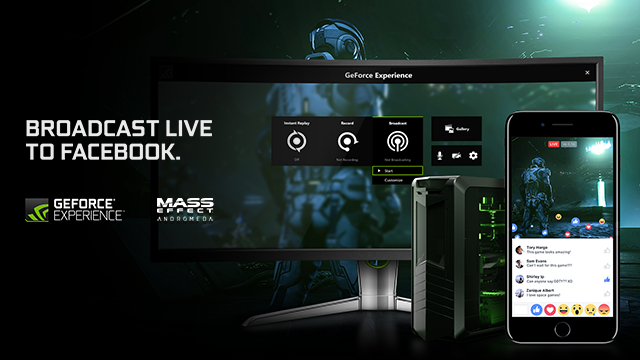 For years, GeForce Experience has enabled gamers to capture and share gameplay to fans and friends. Today, we're enhancing our sharing capabilities by adding support for Facebook, giving you the ability to broadcast live to Facebook and upload screenshots and recordings directly to your Timeline.
Broadcast To Facebook Live
Facebook Live makes it easy to share your gaming moments with friends. Want to show them the latest game you're playing? Simply hit "Alt+Z" to bring up the GeForce Experience overlay and go live. Your friends can see your gameplay, as well as react and comment while you're broadcasting. You can also add in your webcam and microphone for more interactivity with your audience. After broadcasting, your video will also be available for friends to watch on your Timeline.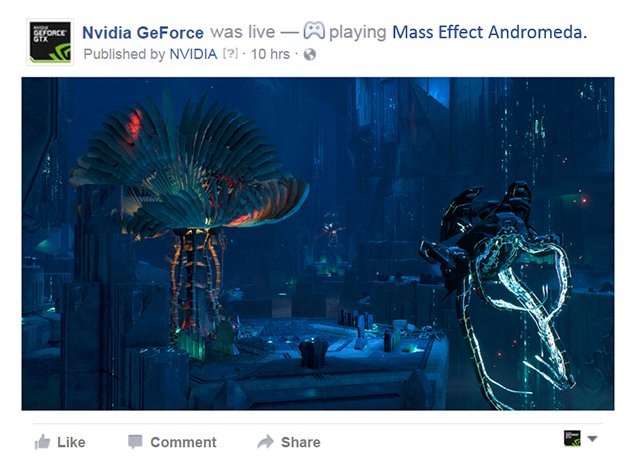 Share Screenshots & Videos To Facebook
Integration to Facebook also makes it easy to share your favorite game photos or video captures. Use hotkeys to quickly capture screenshots (Alt+F1) or record video (Alt+F9). And then invoke the built-in Gallery in the GeForce Experience Overlay (Alt+Z) to quickly review your captured content and upload to Facebook.
You can also capture and showcase your latest 2D and 360 photos from games with NVIDIA Ansel support, including the upcoming Mass Effect: Andromeda, enabling friends to see your uniquely-framed screenshots in their feed. And with Facebook mobile app they can explore your immersive 360 photos natively on their phones.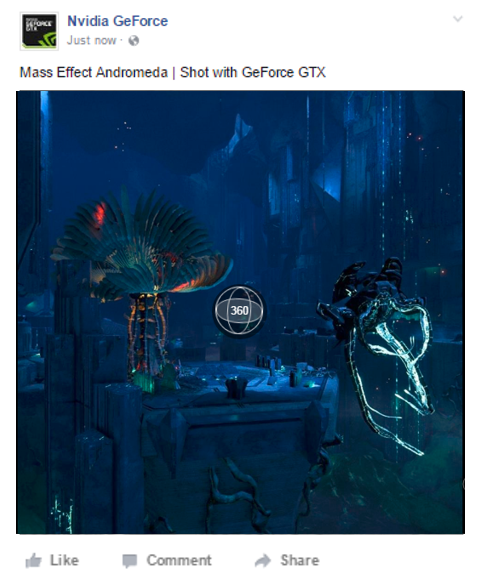 Tutorial To Get Started
1. First connect using your Facebook account. Hit "Alt+Z" to open GeForce Experience Share Overlay and click on the settings cog wheel.

2. Click on "Connect" and select "Facebook." Log in using your Facebook credentials.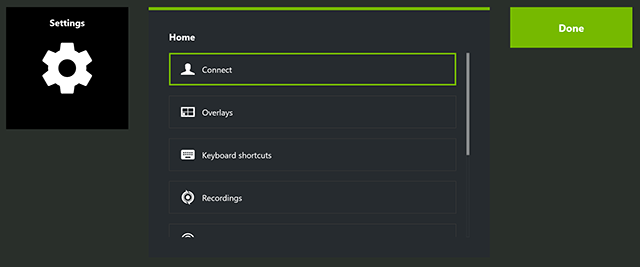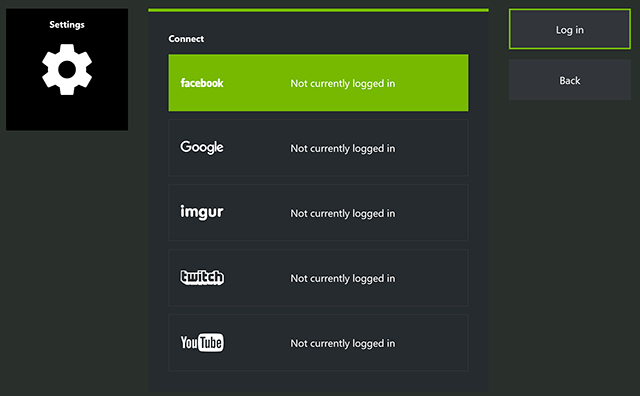 3. Hit "Start" in the main menu to start broadcasting to Facebook Live.

4. If you want to reduce your broadcast resolutions due to limited bandwidth, select "Customize" and choose "Medium" or "Low".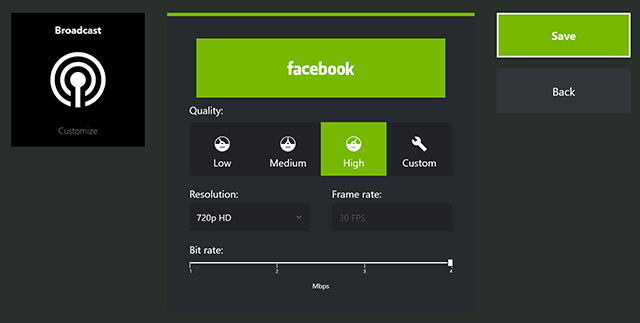 5. Alternatively, if you want to record video, simply hit "Alt+F9" to toggle video recording or hit "Alt+F1" to capture a screenshot. For an Ansel Supported game, hit "Alt+F2" to capture Super Resolution or 360 photos.
6. Access the built-in gallery in GeForce Experience with "Alt+Z". Select your favorite shot from the gallery and hit "Upload".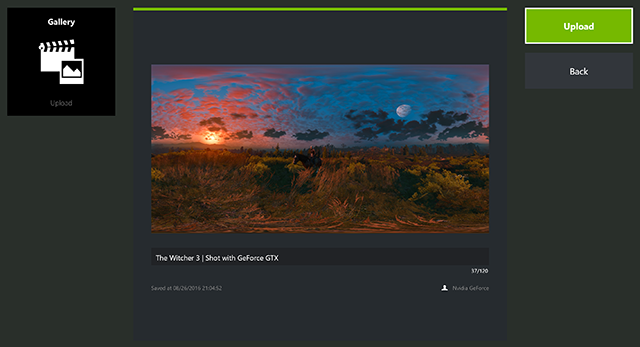 We'll be rolling out this release first to beta users on January 5th, then to the public next week. If you're already using GeForce Experience, and have "Allow experimental features" ticked in the General preferences, simply check for updates in the client itself from January 5th to download and install the new release with Facebook support. If you've yet to try GeForce Experience, download it from GeForce.com to get started.
If you have any feedback on the new Facebook features, please use the "Send Feedback" button on the bottom right of the screen inside GeForce Experience.