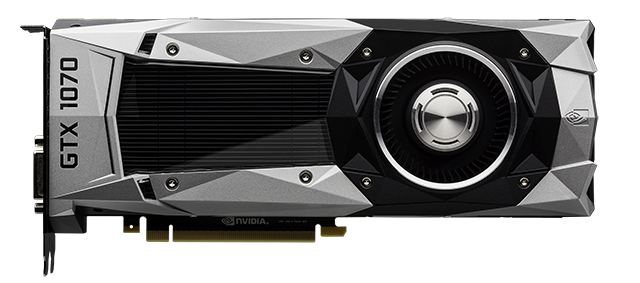 The GeForce GTX 970 is the most popular video card on Steam, and has been a smash hit worldwide, delivering great performance at a great price. Today, we release its successor, the GeForce GTX 1070. Built using the same NVIDIA Pascal architecture found in the most advanced gaming GPU ever created, the GeForce GTX 1070 delivers GeForce GTX TITAN X-class performance starting at only $379, for custom cards from our partners, and $449 for the NVIDIA Founders Edition..
The GeForce GTX 1070 features 8GB of GDDR5 memory running faster than ever before, and includes support for every feature and innovation announced alongside the GeForce GTX 1080. As such, you'll be able to capture incredible screenshots with Ansel, accelerate and improve Virtual Reality experiences with VRWorks, watch and play HDR content, push the limits of your card with GPU Boost 3.0, and correctly display games across multiple monitors with Simultaneous Multi-Projection.
With the Pascal architecture and the aforementioned features, the GeForce GTX 1070 delivers outstanding performance in the latest games, and up to 3X the performance of the GeForce GTX 970 in Virtual Reality titles that utilize VRWorks performance-boosting technologies.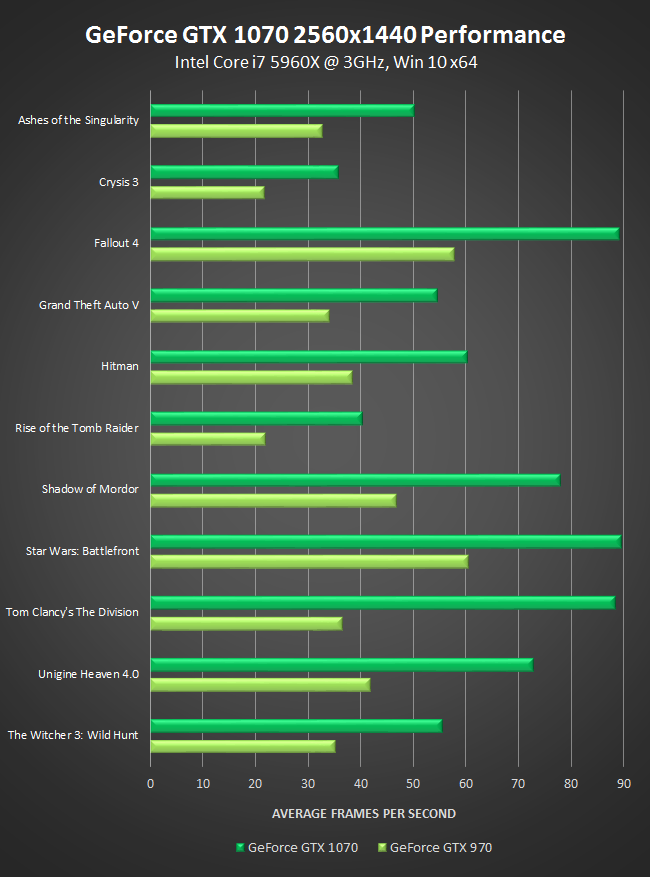 In summary: outstanding TITAN X-class performance, 8GB of super-fast GDDR5 memory, and support for all our new technologies, starting at just $379, an unprecedented price-performance proposition. But don't just take our word for it, check out the reviews from the press:
If you're now itching to upgrade to a GeForce GTX 1070, head on over to the NVIDIA Store or your favorite e-tailer right this second to pick up the newest addition to the GeForce GTX 10-Series family.