Set in an alternative, dystopian DC Universe, Injustice 2 enables players to pummel one another with a vast roster of DC characters in one-on-one fighting arenas. Set five years after the original game, a new, sinister group of supervillains called The Society arrive on the scene, and it's up to Batman and his band of superhero allies to save the day in a cinematic-filled campaign.
Having received critical acclaim on consoles for its excellent gameplay and breadth of content, Injustice 2 is now available on PC with a high-quality conversion from console-to-PC specialists, QLOC. For Injustice 2, they've added a dozen configuration options for image quality adjustment, and have ensured 21:9, G-SYNC, and other popular PC technologies are fully supported. Because of this, and the other lauded aspects of Injustice 2, initial reviews from PC players are very positive.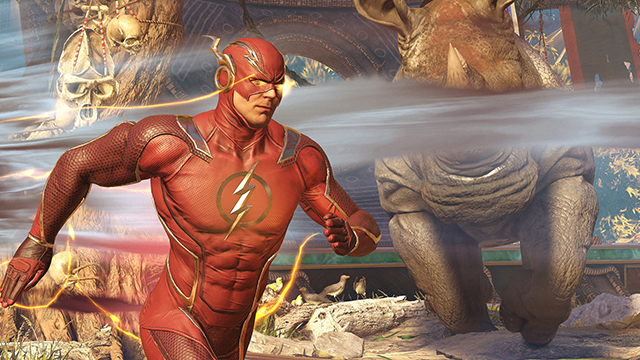 Being a fighting game, a locked 60 FPS is strongly recommended for minimizing input latency and avoiding frame skips, which can affect inputs and cause you to miss crucial attacks and blocks. To get 60 FPS, the following system configurations are recommended by WB Games, NetherRealm Studios and QLOC:
Injustice 2 Minimum System Requirements
OS: 64-bit Windows 7 or later
CPU: Intel Core i5-750, 2.66 GHz / AMD Phenom II X4 965, 3.4 GHz or AMD Ryzen™ 3 1200, 3.1 GHz
RAM: 4 GB
HDD: 52 GB
GPU: NVIDIA GeForce GTX 570 or GTX 1050, or equivalent
DirectX: 11 Compatible video card or equivalent
Injustice 2 Recommended System Requirements
OS: 64-bit Windows 7 or later
CPU: Intel Core i3-2100, 3.10 GHz / AMD FX-6300, 3.5 GHz or AMD Ryzen™ 5 1400, 3.2 GHz Memory: 8 GB RAM
RAM: 8GB
HDD: 30GB
GPU: NVIDIA GeForce GTX 780 [modern equivalent, NVIDIA GeForce GTX 1060]
DirectX: 11 Compatible video card or equivalent
In our own testing, the recommended GeForce GTX 1060 delivers a consistent, smooth, 60 FPS experience at 1920x1080, with the GeForce GTX 1070 doing the same at 2560x1440.
Meanwhile, at 3840x2160 (4K), the GeForce GTX 1080 Ti was the only GPU capable of delivering a locked 60 FPS experience at the demanding resolution, resulting in the definitive Injustice 2 PC experience.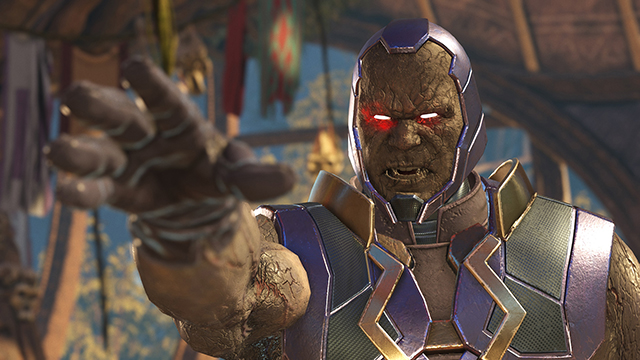 Whichever GeForce GTX GPU you use to play Injustice 2, be sure to download and install our new Game Ready driver for the optimum experience. And should you use GeForce Experience, you can get that driver with zero effort, automatically optimize Injustice 2's game settings for 60 FPS on your specific PC configuration, and capture and share your most memorable fights with ShadowPlay.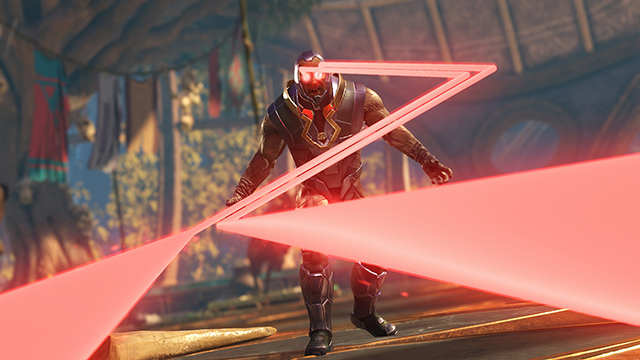 If you wish the join the fight against evil, or perhaps become a villain yourself in local and online multiplayer, Injustice 2 is available now. And soon, you will even be able to play as the Teenage Mutant Ninja Turtles. Can't get more radical than that!