Our new GeForce Game Ready 387.92 WHQL drivers are optimized for Arktika.1, The Evil Within 2, Forza Motorsport 7, and Middle-earth: Shadow of War. To download and install, simply fire up GeForce Experience and click the "Drivers" tab.
Game Ready For Middle-earth: Shadow of War
On October 10th, Warner Bros. Interactive Entertainment will release Middle-earth: Shadow of War, the much-anticipated sequel to 2014's critically-acclaimed Middle-earth: Shadow of Mordor. To ensure you receive the best possible experience in the fast-paced action game, download and install our new Game Ready driver, which includes performance optimizations, support for our NVIDIA Ansel game photography tool, and support for SLI for enthusiasts seeking the highest levels of detail and even-higher framerates.
If you're seeking a High-detail experience in Shadow of War, we've put our range of GeForce GTX 10-Series GPUs through their paces in the intensive in-game benchmark, to discover the graphics cards capable of delivering a smooth 60 FPS: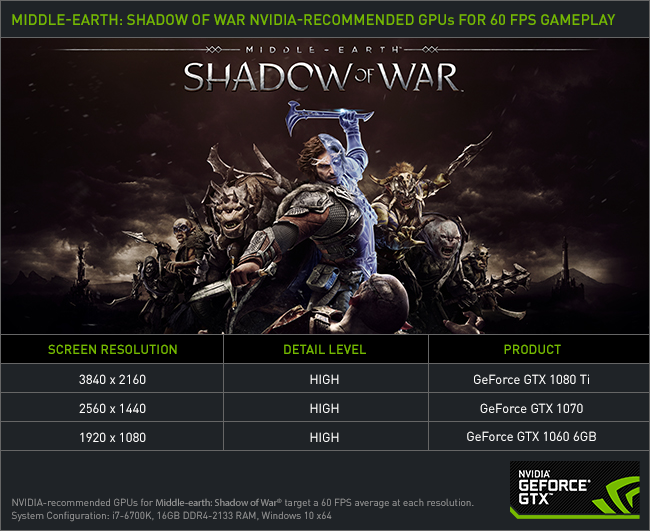 Or if you'd prefer to crank the detail up to Ultra for the definitive experience, these are the GPUs that come out on top at 60 FPS: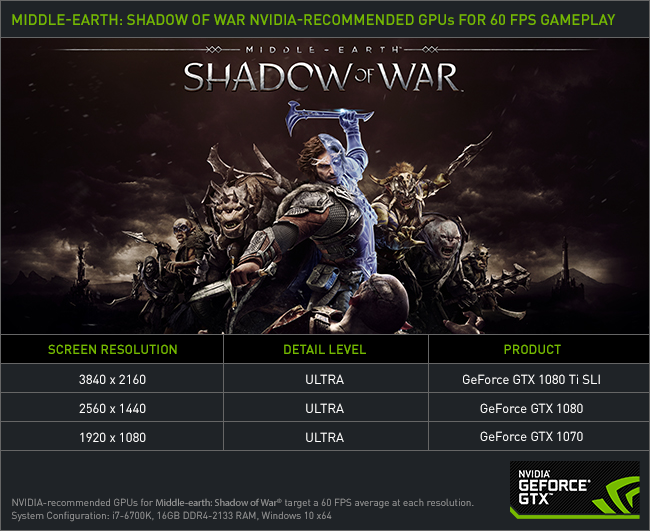 For further info on our recommendations head on over to our Middle-earth: Shadow of War Recommended GPU article, where you can also learn about our Middle-earth: Shadow of War GeForce GTX 1080 and 1080 Ti bundle.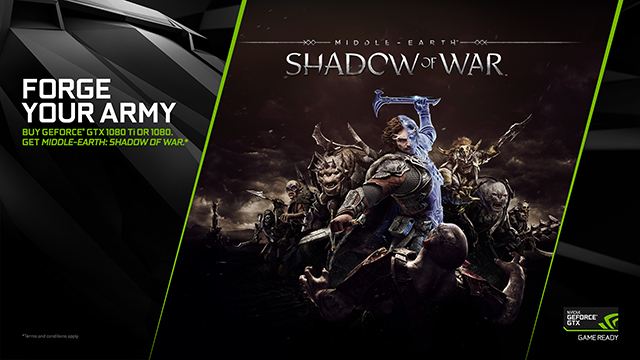 If you do buy Middle-earth: Shadow of War, and reckon you can take a snazzy snap, enter our Middle-earth: Shadow of War NVIDIA Ansel contest for a chance to win a GeForce GTX 1080 Ti. For all the details head here.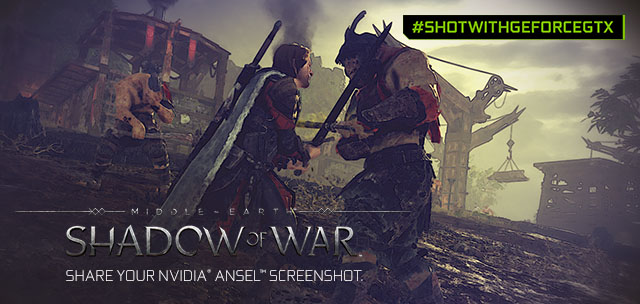 Game Ready For Forza Motorsport 7
Our driver team spends a considerable amount of time developing optimizations and improvements for the latest games before they're launched, ensuring you have a great experience the second they're available. The work doesn't end at launch, however, as our team continually searches for further improvements in game code and our drivers, collaborating with developers whenever possible.
The fruits of this labor can be seen today in our new Game Ready driver, which introduces performance improvements of between 15-25%, depending on your system configuration, in the recently-released Forza Motorsport 7.
Game Ready For The Evil Within 2
The Evil Within 2, Tango Gameworks' follow-up to their 2014 survival horror game, launches Friday, October 13th on PC.
For PC system requirements and info about available game settings, check out
Bethesda's blog
. And for the fastest framerates, download and install the new Game Ready driver.
Game Ready For Arktika.1
4A Games, developers of the Metro series of first-person shooters, are about to launch Arktika.1 exclusively for Oculus Rift Virtual Reality headsets. Featuring the latest version of their critically-acclaimed 4A Engine, 4A Games' VR first-person shooter is one of the best-looking VR games available.
For the smoothest, fastest VR experience around, be sure to download and install our new Game Ready driver before you dive into the world of Arktika.1.
GeForce Game Ready Driver - Download Now
You can download the new GeForce Game Ready drivers through GeForce Experience, our free, essential, game and system-enhancing application, which also records and streams gameplay, and grants you access to giveaways.
If you experience any technical issues with the new Game Ready drivers please post a detailed report on the GeForce.com Driver Feedback Forum, where our Customer Care team can better assist you. A list of fixes in this driver for previously-reported issues can be found here.