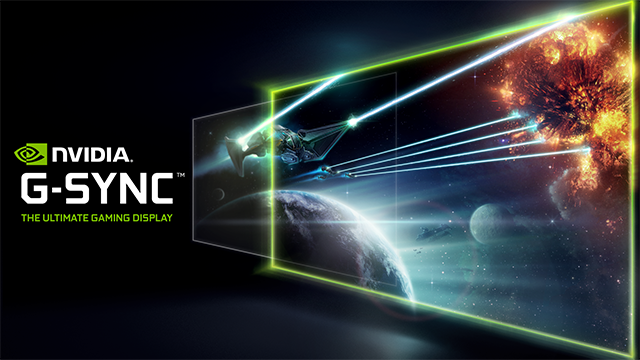 In 2013 NVIDIA revolutionized monitor technology with the unveiling of G-SYNC, which for the first time synchronized a monitor's refresh rate to the update rate of a GPU, eliminating screen tearing, minimizing stutter, achieving low input latency, and improving refresh rates and image quality. This seemingly-obvious but previously unachieved innovation introduced the world to super smooth gaming across the full range of a monitor's refresh rates, from 0Hz to its max, be that 60, 100, 120, 200, or 240Hz, and kick-started a new era of development for gaming monitors. Now, PC gamers can experience the latest titles at high resolutions and ultra fast refresh rates, free of immersion-breaking screen tear and stutter, at home and on the go, with advanced features and high-quality panels that further enhance functionality and picture quality.
Today, NVIDIA ushers in the next revolution of monitor technology with the unveiling of the world's first High Dynamic Range (HDR) PC gaming monitors, featuring 4K G-SYNC panels running at 144Hz. These new G-SYNC HDR monitors feature higher peak brightness for stunning, vivid visuals with bold saturated colors; tremendous contrast for richer, more natural dark scenes; and a wide gamut of colors close to the DCI-P3 cinema standard. With these and other advancements your favorite games, such as Mass Effect Andromeda and Shadow Warrior 2, will look more realistic than ever before, mesmerizing you with dazzling displays of color, brightness and contrast that were previously impossible to render.
Created in concert with AU Optronics, G-SYNC HDR displays are designed with the latest technologies to deliver the ultimate gaming experience, with visuals that better match the capabilities of the human eye. And unlike HDR TVs, G-SYNC HDR monitors were designed from the ground up for the ultimate PC gaming experience, with stunning image quality, tear-free and stutter-free G-SYNC smoothness, minimal motion blur, and near-zero input latency, compared to the 22-41ms of latency added by recommended HDR TVs. In addition, G-SYNC HDR monitors stand further apart from other HDR displays through the implementation of full array 384-zone backlights, and cutting-edge Quantum Dot technology.
The backlight illuminates the screen, and with 384 individually-controllable LED backlight zones, light will only be shown when and where it is required, enabling G-SYNC HDR displays to simultaneously produce bright bold colors and deep blacks, reminiscent of the very best plasma displays. Monitors with fewer backlight zones, edge-lit backlight zones, or with only a single global backlight are incapable of matching the contrast and image quality of the new 4K G-SYNC HDR monitors, and with 384 controllable zones we have unparalleled control over the picture, producing the best images you've ever seen on an LCD gaming display.
To further enhance the monitor we have applied a Quantum Dot Enhancement Film (QDEF), to create deep saturated reds and greens out of the blue light produced by the 384 controllable LED backlight zones. First used on high-end HDR televisions, QDEF film is coated with nano-sized dots that emit light of a very specific color depending on the size of the dot, producing bright, saturated and vibrant colors through the whole spectrum, from deep greens and reds, to intense blues. This enables a far larger set of colors to be displayed, producing pictures that more accurately reflect the scenes and colors you see in real life. The end result is a color space 25% larger than the traditional sRGB color space, close to the DCI-P3 standard used in the best digital cinemas.
With the latest LCD, backlight and Quantum Dot technologies, full HDR10 support, G-SYNC, and NVIDIA certification, the new 4K G-SYNC HDR monitors deliver the highest-quality gaming experiences every single time, with the brightest colors, darkest blacks, and smoothest gameplay, at 4K, at 144Hz, with none of the added lag found on TVs.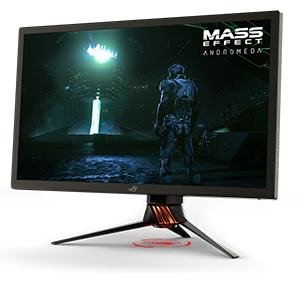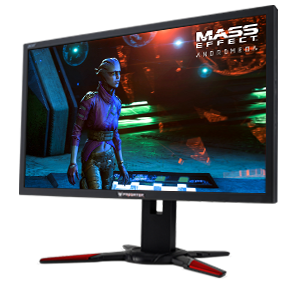 G-SYNC HDR monitors from ACER and ASUS will be available later this year.
HDR is a sight to behold, but impossible to accurately show on standard screens. For the best comparison look to real life - imagine blacks as dark as a night in the countryside; smooth, realistic transitions between bright lights and dark spaces; colors as vivid as those in a field full of flowers; and peaks of brightness that replicate the sunniest of days. Also imagine those scenes on a monitor with a wide gamut of colors nearly identical to those seen in the highest quality digital cinemas; with near-perfect brightness uniformity; without visible backlight bleed in dark scenes; and without the tearing and stuttering seen on traditional monitors, laptops and TVs.
These G-SYNC HDR monitors also come with support for HDR10 – the HDR format being adopted for PC gaming. And in partnership with your favorite developers, NVIDIA is getting upcoming and already-released games ready for the launch of G-SYNC HDR, such as Mass Effect: Andromeda and Shadow Warrior 2. These games are brighter, more vibrant, and even more impressive and beautiful than they already were, and in Mass Effect Andromeda nebulae will take your breath away.
Look for hands-on impressions of HDR-enabled games on your favorite tech and PC gaming websites, and for further coverage of the games and G-SYNC HDR on the NVIDIA GeForce YouTube channel.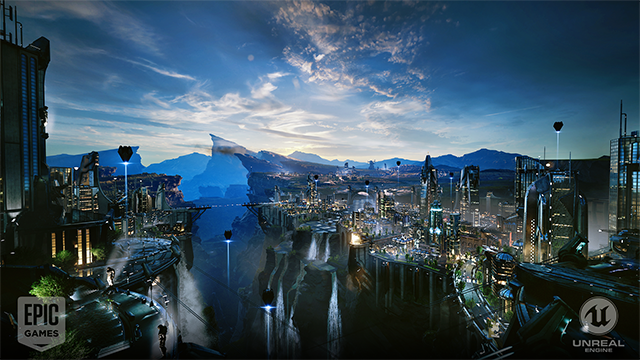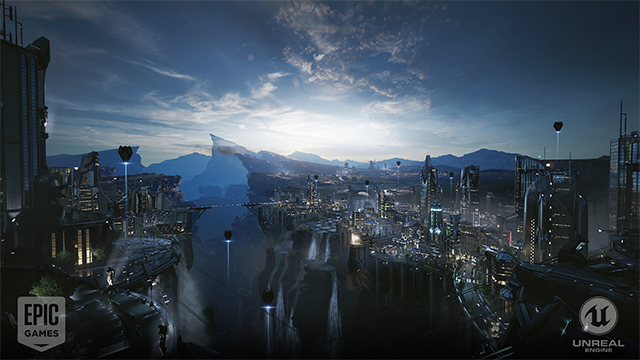 Click
here
to view the interactive comparison of images in fullscreen; images are simulated to show, on a standard dynamic range display being used to view them, the difference between HDR and SDR. Actual images may appear different on HDR-compatible displays.
Like G-SYNC, expect G-SYNC HDR to evolve over time. In 2013 G-SYNC began with one 24" 144Hz 1920x1080 TN-panel monitor, and today we now have 240Hz monitors, 144Hz 4K monitors, 21:9 UltraWide monitors, curved monitors, IPS monitors, VA monitors, monitors with integrated Tobii eye-tracking, and massive 35" monitors. And in 2015 we introduced G-SYNC for laptops, followed by new models in 2016 with resolutions up to 4K, and refresh rates up to 120Hz. Now, whether you play at home or on the go, you can benefit from tear-free, smooth gaming thanks to G-SYNC.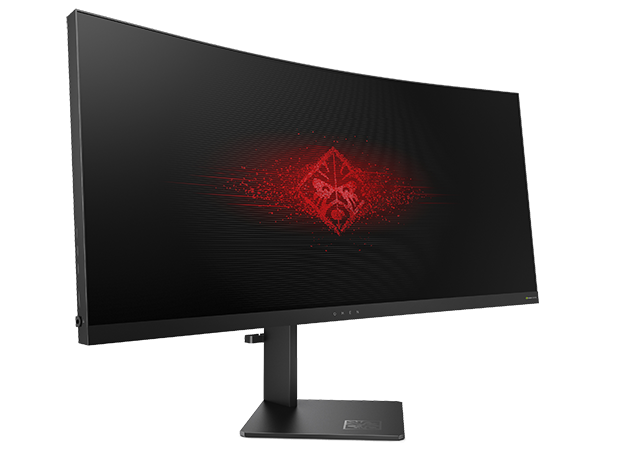 Engineered and crafted for gamers, new G-SYNC HDR 4K, 144Hz monitors are the ultimate addition to an enthusiast gamer's rig. The killer combination of NVIDIA's G-SYNC and HDR technologies, and NVIDIA certification, deliver the definitive gaming experience with incredible contrast, deep saturated colors, and stunning brightness. And of course, it's all enhanced with the hallmark quality of G-SYNC's variable refresh rate technology, for super smooth, tear-free gaming.
If you wish to experience the next generation of PC gaming for yourself, G-SYNC HDR monitors will be available later this year from our partners at ACER and ASUS. For news of events with live demos of the monitors stay tuned to the NVIDIA GeForce, ACER and ASUS social media networks, and keep a close eye on your favorite tech sites for hands-on impressions of G-SYNC HDR from the CES show floor.