Our new GeForce RTX 2080 SUPER graphics card is now available worldwide, direct from NVIDIA, and from ASUS, Colorful, EVGA, Gainward, Galaxy, Gigabyte, Innovision 3D, MSI, Palit, PNY and Zotac.
The GeForce RTX 2080 SUPER is loaded with advanced tech, has hardware to add cutting-edge ray-traced effects to upcoming blockbusters like Cyberpunk 2077 and Call of Duty(R): Modern Warfare(R), Compared to the stock RTX 2080, the new RTX 2080 SUPER is up to 10% faster at the same price. Compared to the original $799 RTX 2080 Founders Edition (which was overclocked out of the box), the new RTX 2080 SUPER Founders Edition is $100 less and still up to 7% faster.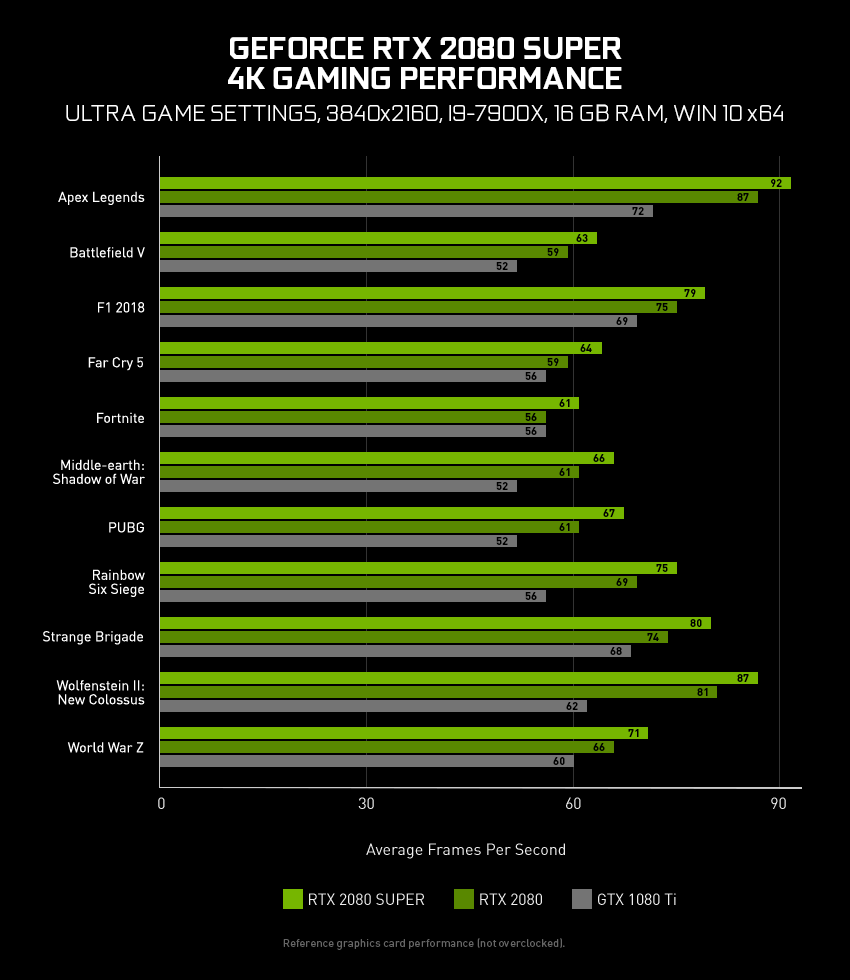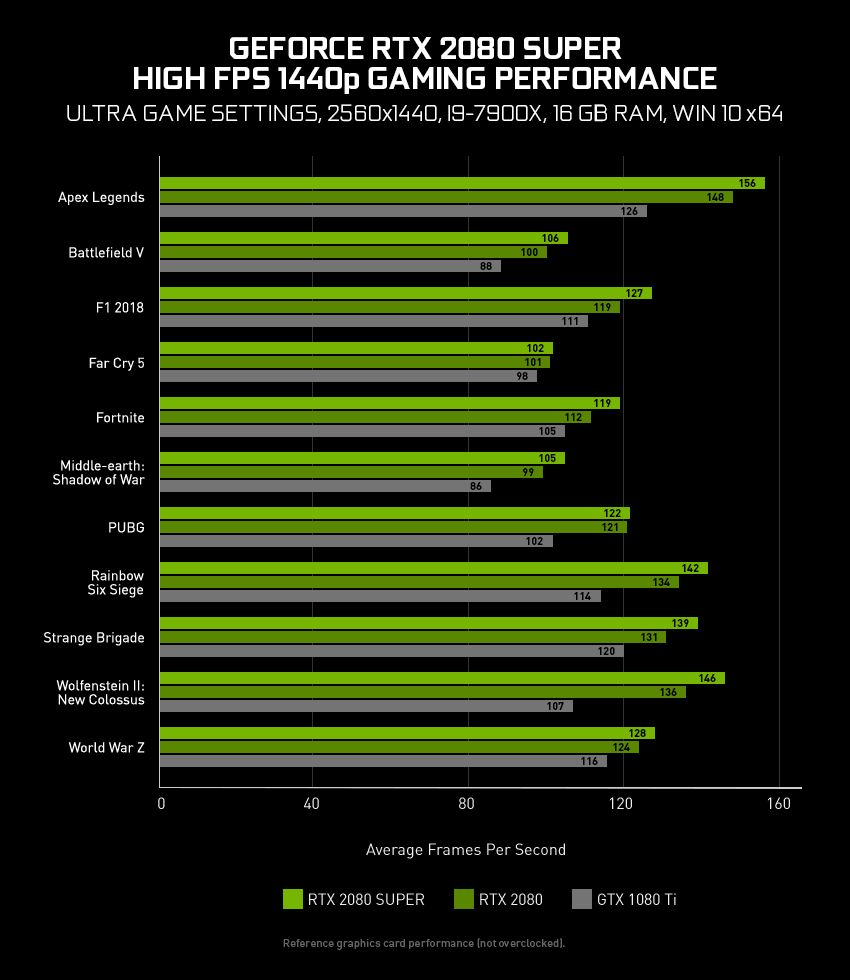 Select models, and other RTX GPUs, desktops and laptops, also come with copies of ControlTM and Wolfenstein(R): YoungbloodTM, two upcoming ray-traced titles that take advantage of the performance and features of the new SUPER GPUs.
If you wish to learn more, check out our comprehensive announcement article
If you're eager to gear up with a GeForce RTX 2080 SUPER you can get Founders Edition cards directly from our website. Or if you want one of the many custom cards, featuring custom coolers, additional out of the box overclocks, closed loop cooling, and water cooling, they're available now from retailers and etailers across the globe.
Whichever model you get, you'll have one of the fastest graphics cards on the planet, boasting cutting-edge ray-traced effects, support for performance-accelerating tech like DLSS and Variable Rate Shading, support for future graphics tech like Mesh Shading, and leading power efficiency.
In other words, your card will come out on top in each and every way in its performance class, guaranteeing you an excellent experience in all future games, including upcoming ray-traced blockbusters.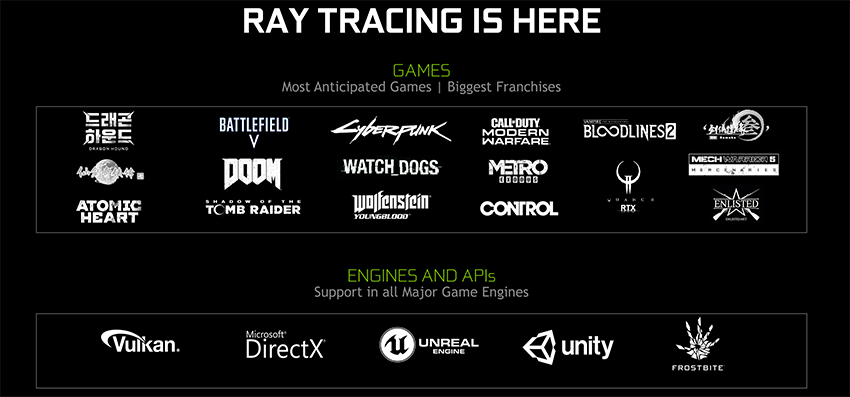 For all the latest on games supporting ray tracing and the other advanced tech of GeForce RTX graphics cards, bookmark
GeForce.com
.