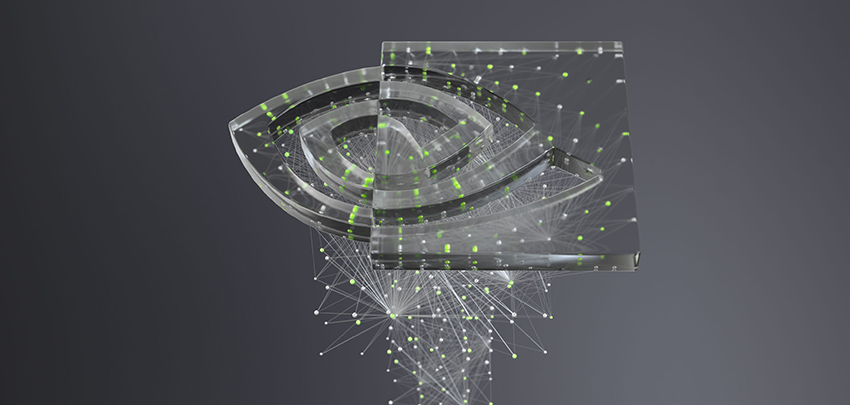 NVIDIA Studio Drivers provide artists, creators and developers the best performance and reliability when working with creative applications. To achieve the highest level of reliability, Studio Drivers undergo extensive testing against multi-app creator workflows and multiple revisions of the top creative applications from Adobe to Autodesk and beyond.
Available today, the newest NVIDIA Studio Driver provides optimal support for the latest releases of top creative apps, including Autodesk Maya 2019, 3ds Max 2020, Arnold 5.3.1.0, Blackmagic Design DaVinci Resolve 16, and Daz 3D Daz Studio.
DaVinci Resolve 16
Blackmagic Design's latest beta release of DaVinci Resolve 16 Studio now features the DaVinci Neural Engine. This new application leverages the power of neural networks and machine learning to help streamline the editing process and improve performance.
The DaVinci Neural Engine uses several NVIDIA AI libraries and Tensor Cores found on the latest NVIDIA RTX GPUs to accelerate inferencing. New RTX-powered features include:
Speed Warp, which interpolates frames to change the playback speed of videos and convert clip frame rates
Super Scale to increase footage resolution by up to 4x
Auto color and color matching
Facial recognition for automatic tagging and tracking of characters for smart bins
Stylize for transferring looks from one clip to another
Additionally, DaVinci Resolve 16 significantly improves GPU accelerated tools, Fusion 3D operations, and real-time scopes to provide more performance, detail, and functionality than ever before.
"DaVinci Resolve is the standard for high end post production and finishing on more Hollywood feature films, television shows and commercials than any other software," said Dan May, Blackmagic Design's USA president. "NVIDIA RTX Studio laptops and drivers enable Resolve users to be faster while providing advanced features to content creators using these optimized systems."
Autodesk Maya 2019, 3ds Max 2020, Arnold 5.3.1.0
Recently, Autodesk updated several of its key creator applications to dramatically improve performance and increase functionality. Autodesk Maya 2019 introduces features like Cached Playback which allows animation data to be stored directly in the GPU to significantly enhance animation playback performance. Autodesk 3ds Max 2020 includes a wide variety of performance updates including animation preview enhancements as well as 14 new OSL shaders (maps).
In addition, Autodesk just released the latest version of its Arnold GPU renderer currently in public beta. Equipped with major speed improvements for GPU cache pre-population and GPU Interactive Preview Render when using high sample counts, creators can iterate faster in the viewport and render their frames faster.
Support for the latest Arnold 5.3.1.0 release is available in all supported DCC plugins including Autodesk 3ds Max 2020 (MAXtoA v3.1.26) Autodesk Maya 2019 (MtoA 3.2.1) Maxon Cinema 4D (C4DtoA v2.5.2) Foundry Katana (KtoA 2.3.1.0), and SideFX Houdini (HtoA 4.1.0).
"Creators are constantly faced with tight deadlines and depend on having the latest hardware and creative tools to complete their projects on time, without compromising quality," said Eric Bourque, Senior Software Development Manager at Autodesk. "We're excited that NVIDIA is expanding the Studio Driver program to bring the highest level of support and performance to the latest versions of Arnold, 3ds Max, and Maya."
Daz 3D Daz Studio
Daz 3D's latest version of their popular Daz Studio Pro (4.11.0366 Beta) 3D creation tool showcases their newest feature, dForce hair simulation. As Daz 3D has rolled out their dForce cloth simulations, and now their newest dForce hair as well, the GPU is key to simulate the movement and physics of hair and cloth with a level of realism and performance that just wouldn't be possible otherwise.With the power of NVIDIA's GPUs, creators can also accelerate their compute intensive workflows with NVIDIA's iray technology, the native renderer in Daz Studio.
"Powerful GPUs bring more to the table than just pretty pictures. Within Daz Studio, we're not only rendering stunning images and animations with the Iray render engine, we are leveraging the GPU to perform incredibly complex calculations for simulating cloth and hair. As one of the only solutions available that provides Iray for free to end users, it is critical that we offer reliable functionality to a huge number of end user environments. NVIDIA Studio Driver program is key to helping us deliver on that." -- Steve Spencer, General Manager and VP of Marketing, Daz3D
In addition to support for RTX-accelerated apps, today's new Studio Driver includes the latest software security updates as well as support for the Windows 10 May 2019 Update.
Learn more about how NVIDIA GPUs accelerate content creation and our new RTX Studio laptops, then download the latest Studio Driver and provide us your feedback on the NVIDIA forums.