Our new GeForce Game Ready 376.19 WHQL drivers are optimized for the 53 Oculus Rift games launching with and gaining support for Oculus Touch, the Rift's new motion controls.
If you're unfamiliar with Game Ready drivers, our long-running program delivers the best possible experience on the day of a game's release by optimizing performance and latency, which is especially important for smooth, stutter-free Virtual Reality gameplay. Game Ready drivers are exhaustively tested in the cited "Game Ready" titles, and the results shared with developers so they can further optimize their games and deploy client-side updates to fix identified issues. In addition, each driver is certified by Microsoft's Windows Hardware Quality Labs, ensuring high-quality, end-to-end hardware experiences for all our users.
To download and install our newest drivers, optimized for Oculus Touch titles, simply fire up GeForce Experience and click the "Drivers" tab.
Game Ready For Oculus Touch Games
Launching on December 6th, the Oculus Touch motion controllers bring a new level of immersion to VR by enabling Oculus Rift owners to engage with virtual worlds in entirely new ways.
To celebrate the arrival of the Oculus Touch, NVDIA will be giving away awesome prizes all month including game codes, GeForce GTX graphics cards, Oculus Rift Headset and Touch controller bundles, and even a custom PC! Keep reading to find out how to enter to win!
Giveaway #1: Oculus Touch Launch Week Giveaway
Starting Tuesday, December 6th until Friday, December 9th, we'll be giving away one GeForce GTX 1080 every day, along with game codes for Oculus Touch titles. On top of that, we'll also be giving away one custom PC, complete with an Oculus Rift and Touch controllers on Friday, December 9th to one lucky grand prize winner.
In order to enter the giveaway, all you need to do is leave a comment on any Oculus Touch post on our NVIDIA GeForce Facebook or Twitter channels from December 6th to December 9th, and make sure to include the hashtag #VRReady, and tag @NVIDIAGeForce and @Oculus in your comment. Winners will be chosen at random.
Terms and conditions for the Oculus Touch Launch Week Giveaway can be found here.
Giveaway #2: GeForce Experience Giveaway
NVIDIA is also giving away 10 Oculus Rift bundles, which include the Oculus Rift headset, Oculus Touch controllers and an NVIDIA GeForce GTX 1070. To enter for your chance to win these prizes, simply download and login to the new GeForce Experience by December 30th, if you haven't already, and you will be automatically entered to win. Winners will also be chosen at random.
Oculus Touch Titles Coming to A Rift Near You
With the launch of Oculus Touch comes a variety of incredible games for players to choose from. Here are just a few of the awesome titles launching tomorrow on Oculus Rift.
NVIDIA VR Funhouse: Step right up to the VR Funhouse! VR Funhouse immerses gamers in a virtual carnival full of fun and games and is coming to Oculus Rift. Players can enjoy 9 different carnival games including Whack-A-Mole, Hot Shot Basketball, Fire Archer, and more! You can learn more about the game here.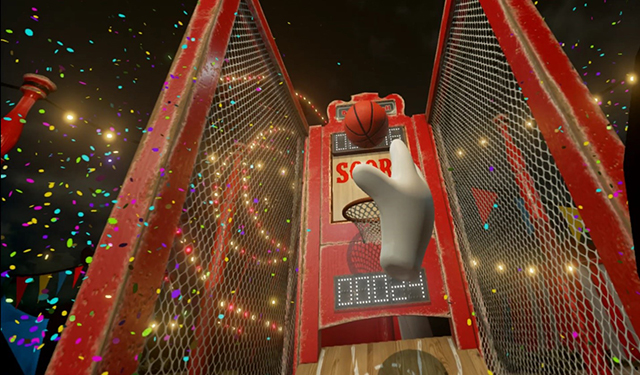 VR Sports Challenge: Featuring visceral first-person VR simulations of the big four sports—football, baseball, basketball and ice hockey—VR Sports Challenge is an Oculus Rift experience that drops players right in the action as an elite athlete on the field, court or rink. It's the ultimate sports fan's dream come true in VR. You can read more about the game here.
Arizona Sunshine: Set in the sun scorched deserts of the American Southwest, Arizona Sunshine is a horror-themed first-person shooter that pits players against hordes of flesh-eating zombies in VR. No traditional HUD, ammo counter or handholding, the game brings a new level of tension and suspense to the zombie apocalypse. Read more here.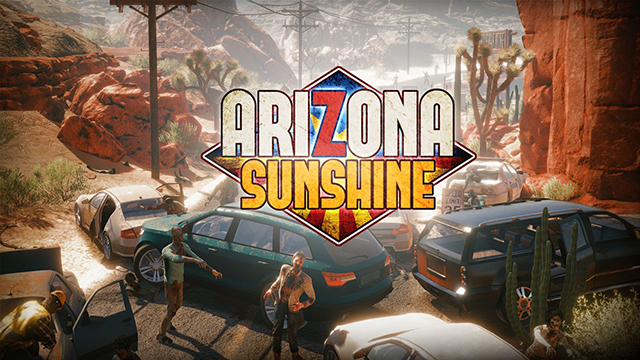 SUPERHOT: Featuring a minimalistic yet absolutely stunning visual style, SUPERHOT is an innovative shooter where time freezes and only moves when the player does. The result is a gripping FPS experience that really shines when experienced in VR on Oculus Rift. Read more.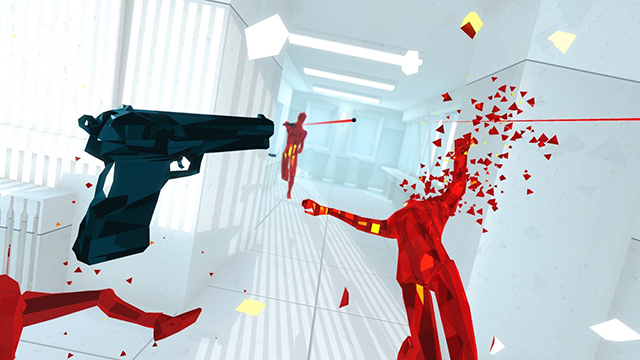 The Unspoken: Another game that puts the capabilities of the Oculus Touch to interesting use is The Unspoken, a gritty, fantasy-themed 1v1 action game where magic is real. Using the Oculus Touch motion controllers, players perform hand movements to unleash powerful magical spells on their opponent for a truly unique VR experience. Read more here.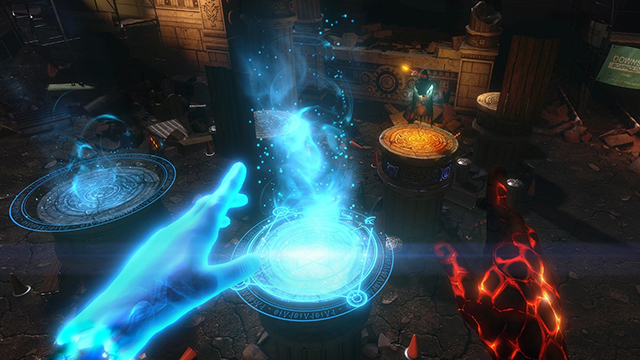 Ripcoil: Also hitting the Oculus Touch is Ripcoil, a blisteringly intense, sci-fi infused sporting event set in the distant future. Players compete against another opponent in the high-tech arena by hurling a disc at their goal while also moving around on a hoverboard. It all makes for a thrilling futuristic sport that's perfect for VR. Learn more here.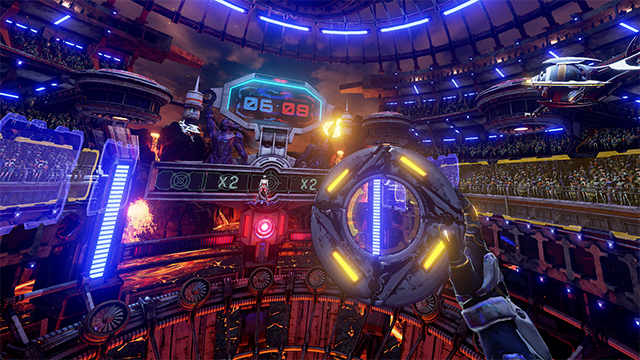 GeForce Game Ready Driver - Download Now
For the best possible experience in all Oculus Touch games, download the new GeForce Game Ready drivers through GeForce Experience, our free, essential, game and system-enhancing application, which also records and streams gameplay, and grants you access to giveaways.
If you experience any technical issues with the new Game Ready drivers please post a detailed report on the GeForce.com Driver Feedback Forum, where our Customer Care team can better assist you. A list of fixes in this driver for previously-reported issues can be found here.