Overwatch, Blizzard's highly-anticipated team-based shooter, is moving into closed beta today. If you have a GeForce GTX GPU, and GeForce Experience installed, we will make sure you get the best gaming experience with Optimal Playable Settings. If however you are looking to gear up for the Overwatch Beta with a new GPU, our NVIDIA recommended GPUs will deliver an experience The Way It's Meant to be Played.
The system requirements for the closed beta are as follows, giving you a good idea of the system you'll need to enter the action.
Minimum System Specifications
OS: Windows 7/8/10 64-bit
Processor: Intel Core i3 or equivalent
Memory: 4GB RAM
Hard Drive: 5GB space on a 7,200 RPM drive, or better
Graphics: GeForce GTX 460
Recommended System Specifications
Processor: Intel Core i5 or equivalent
Memory: 6GB RAM
Graphics: GeForce GTX 660 with 2GB VRAM
If you're currently equipped with the minimum required system, you'll be blasting foes at around 30 frames per second at 1280x720, at the lowest detail levels. Stepping up to the recommended system ups your framerate to 60, your resolution to 1920x1080, and detail levels to Medium.
These previous-generation cards are no longer available to purchase, however, so if you're looking to build a system for Overwatch today, or to upgrade an older rig, what GPUs should you be targeting for 1920x1080 and above?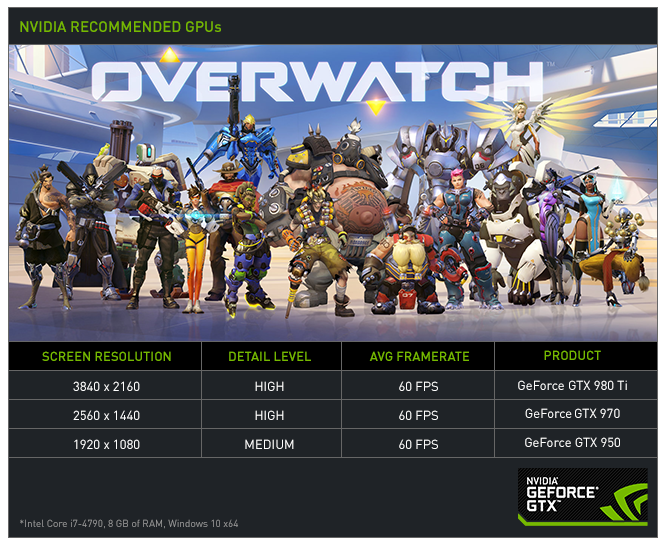 The $159 GeForce GTX 950 is the GPU of choice for 1920x1080, 60 FPS, Medium detail gameplay in the Overwatch Closed Beta. Increasing detail levels will require a faster card, such as the $329 GeForce GTX 970, which is also recommended for 60 FPS, High detail gameplay at 2560x1440.
For 4K (3840x2160), the $649 GeForce GTX 980 Ti is required to power the action at this highly demanding screen resolution.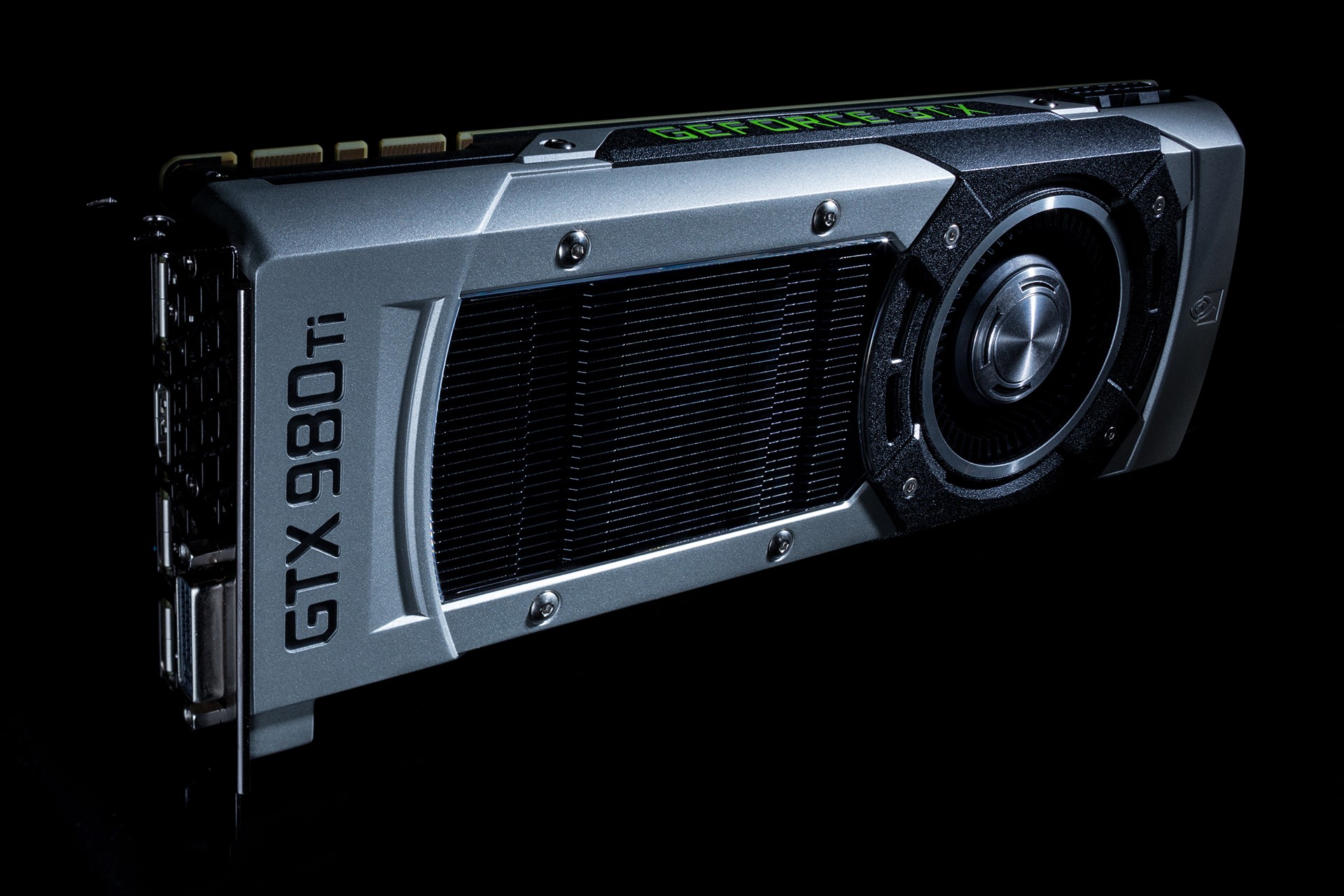 Each GeForce GTX 900 Series GPU supports all of our latest technologies, such as Dynamic Super Resolution, Multi-Frame Sampled Anti-Aliasing, HBAO+, PhysX, TXAA, and G-SYNC. Of these, G-SYNC is particularly beneficial in Overwatch, giving you a smoother, more responsive experience thanks to innovations that changed the inner-workings of computer monitors. Learn the specifics of how G-SYNC can enhance your Overwatch experience on our G-SYNC technology page.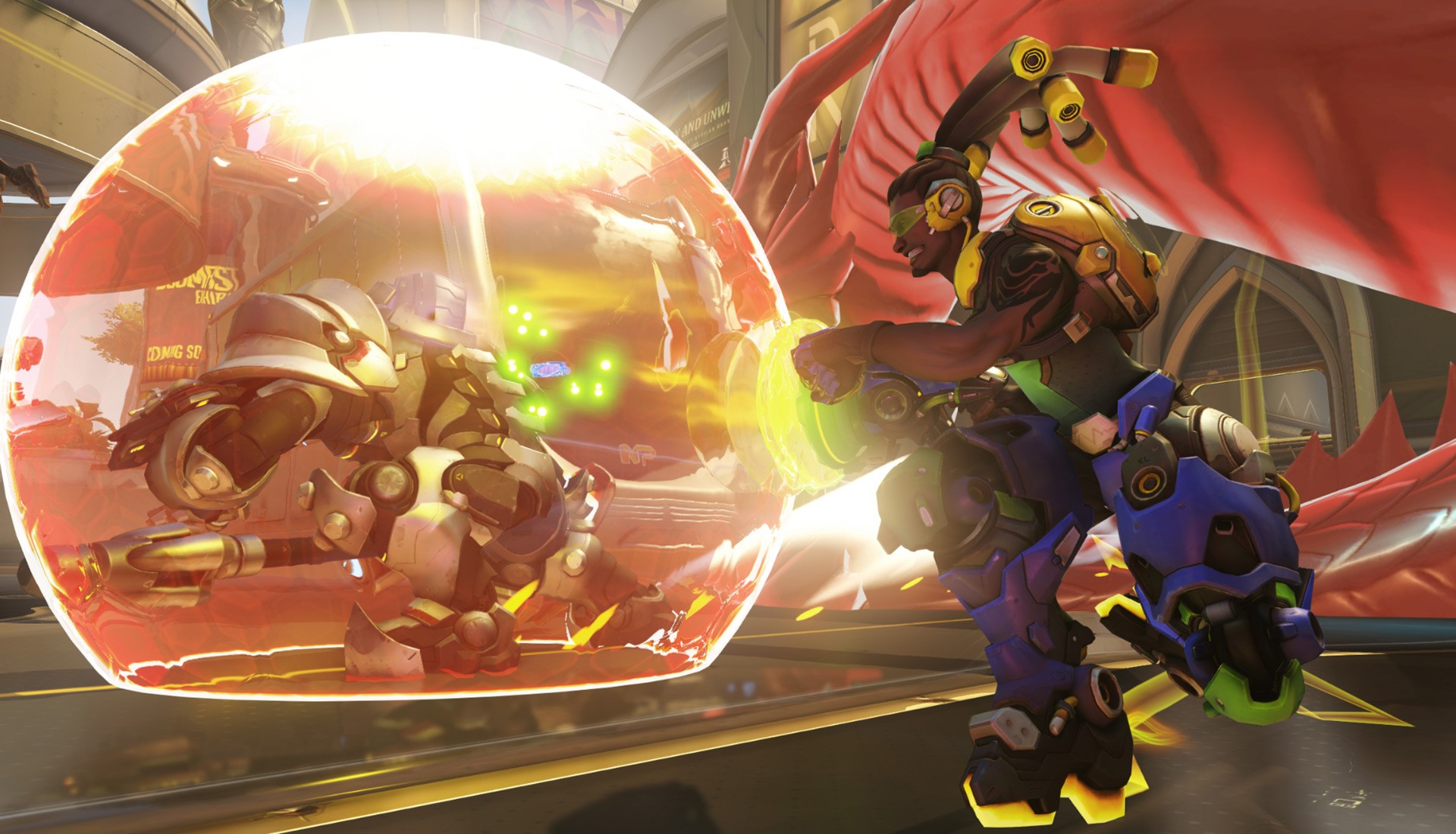 If you've yet to sign up for the Overwatch Closed Beta, and future beta test weekends, you can do so here. And for more Overwatch news, follow Blizzard's accounts on Twitter and Facebook.