Our new GeForce Game Ready 382.05 WHQL drivers are optimized for Prey, Battlezone, and the Gears of War 4 multi-GPU update. To download and install, simply fire up GeForce Experience and click the "Drivers" tab.
Game Ready For Prey
Bethesda and Arkane's Prey launches on May 5th, merging action, adventure and horror to create a unique narratively-driven game.
If you're interested in playing Prey, the official system requirements are as follows:
Prey Minimum System Requirements
CPU: Intel i5-2400, AMD FX-8320, or equivalent
GPU: GeForce GTX 660
RAM: 8GB
OS: Windows 7, Windows 8.1 or Windows 10 (64-bit versions)
Prey Recommended System Requirements
CPU: Intel i7-2600K, AMD FX-8350, or equivalent
GPU: GeForce GTX 970
RAM: 16GB
OS: Windows 7, Windows 8.1 or Windows 10 (64-bit versions)
In our testing on an i7-6700K system using the new Game Ready driver, the recommended GPU (and the newer GeForce GTX 1060) handled 1920x1080 gameplay with ease, giving gamers a good experience. At 2560x1440, faster GPUs like the GeForce GTX 1070 and GeForce GTX 1080 are recommended. And at 4K, a GeForce GTX 1080 Ti is the card of choice. Or, alternatively, a couple of GTX 1070s in SLI, which accelerated performance by up to 93% thanks to the multi-GPU profile included in our new Game Ready drivers.
So download now to ensure the definitive experience from the second you start playing Prey.
Game Ready For Battlezone
If you're a child of the '80s or '90s you may remember Battlezone, a tank-blasting game that used wireframe graphics, or the identically-named 1998 re-imagining that featured hardware accelerated 3DFX graphics (playable once more thanks to its re-release on Steam).
Now, a new Battlezone is incoming for HTC Vive and Oculus Rift Virtual Reality headsets, putting players in the cockpit of a futuristic hovertank that blasts foes in a single-player campaign and online multiplayer battles.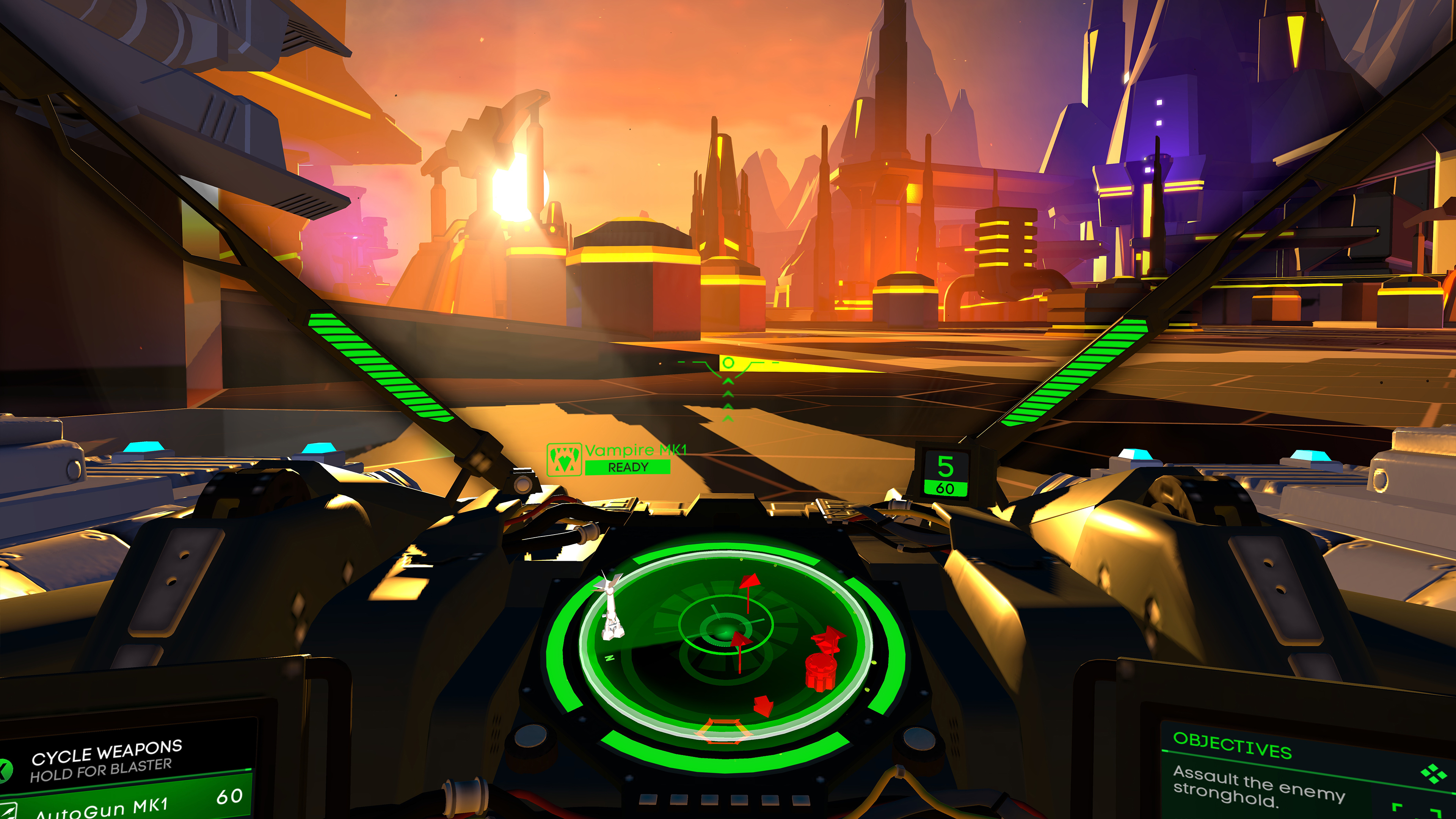 To learn more about the new Battlezone check out our VR Spotlight article here, and for the optimum experience be sure to download the new Game Ready driver.
Game Ready For The Gears of War 4 Multi-GPU Update
Gears of War 4 was an excellent game and an even-better technological showcase thanks to its inclusion of numerous graphics options, its scalable performance that enabled even older systems to enjoy the game, its fantastic benchmark mode, and its expert implementation of DirectX 12 that demonstrated how new APIs can increase framerates and CPU utilization, and benefit cross-platform development.
Now, performance is even higher thanks to the implementation of a Multi-GPU update that leverages the power of two graphics cards to increase performance by up to 80% in Microsoft's testing, and up to 88% in our testing. To activate this significant performance boost, simply download and install our new Game Ready driver and the latest Gears of War 4 update, and then enable SLI in the NVIDIA Control Panel before playing.
You can learn more about the Multi-GPU update in The Coalition's blog post here, and more about the May 2017 game update that includes this enhancement here and in the video below.
GeForce Game Ready Driver - Download Now
You can download the new GeForce Game Ready drivers through GeForce Experience, our free, essential, game and system-enhancing application, which also records and streams gameplay, and grants you access to giveaways.
If you experience any technical issues with the new Game Ready drivers please post a detailed report on the GeForce.com Driver Feedback Forum, where our Customer Care team can better assist you. A list of fixes in this driver for previously-reported issues can be found here.