Our new GeForce Game Ready 381.65 WHQL drivers are optimized for the Quake Champions closed beta. In addition, they add support for NVIDIA Ansel in Kona and Snake Pass, add support for the new NVIDIA TITAN Xp, and are recommended for users installing the Windows 10 Creators Update. To download and install, simply fire up GeForce Experience and click the "Drivers" tab.
Game Ready For The Quake Champions Beta
Quake is back with the launch of the Quake Champions beta, giving select users the opportunity to test the high-framerate shooter that applies a modern twist to Quake III Arena's classic, much-loved gameplay.
If you've been selected to participate in the test be sure to download our new Game Ready drivers for the fastest and smoothest experience possible. If you haven't signed up, however, head to the official Quake Champions website to do so.
Game Ready For NVIDIA Ansel Support In Kona
If you like adventure and survival games, check out Kona, a well-regarded detective mystery that includes adventure, puzzle and survival gameplay. Set in 1970s Canada, the game has a stylized look that you can now capture and share with NVIDIA Ansel.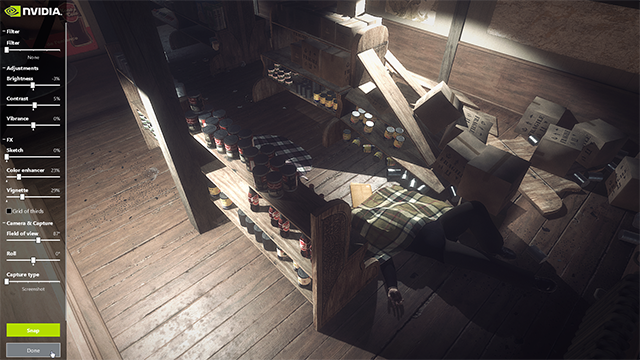 With NVIDIA Ansel you can capture personally-framed freecam screenshots, adjust the field of view and rotation of the screen, add optional Instagram-style filters, and save to shareable filetypes with a single click. Simply hit Alt+F2 during gameplay and you'll be able to capture incredible screenshots that were previously impossible to frame and snap. For complete details, head on over to our dedicated NVIDIA Ansel article. For more on the game itself, check out its Steam page and the trailer below.
Game Ready For NVIDIA Ansel Support In Snake Pass
Snake Pass is a unique physics-based puzzle-platformer that has you slithering around levels as Noodle the friendly snake. Guide his body up and around obstacles to collect items in gorgeously-rendered worlds, and call on Doodle, his hummingbird friend, for some additional assistance.
With the release of today's new Game Ready driver NVIDIA Ansel is also supported in Snake Pass, enabling you to capture fantastic screenshots from any angle in each of the game's levels.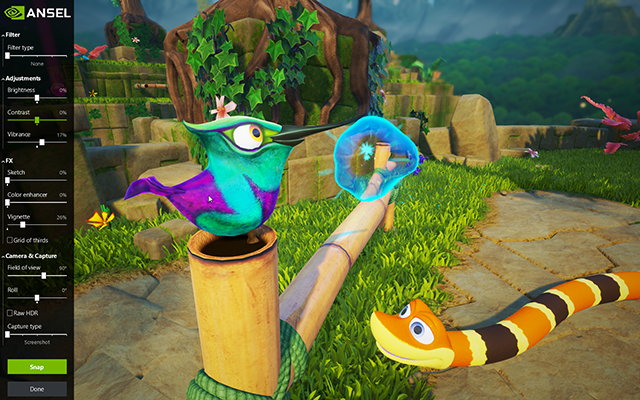 Learn more in our Snake Pass NVIDIA Ansel article, and get additional info about the game on its Steam page.
Game Ready For The NVIDIA TITAN Xp
The new NVIDIA TITAN Xp is the world's most powerful graphics card, giving you the power to accomplish things you never thought possible. It features 12GB of next-gen GDDR5X Video Memory (G5X VRAM) running at 11.4 Gbps, has 3,840 CUDA Cores, and runs at 1.6 GHz, for a total of 12 TFLOPS of performance.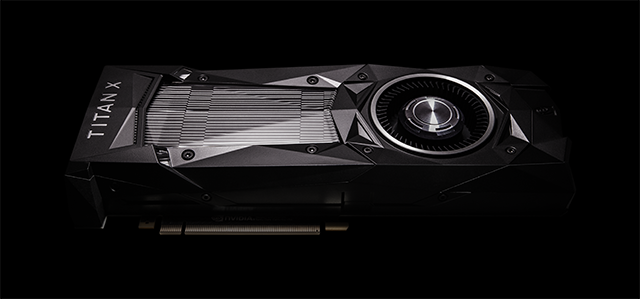 If you're placing one of these incredibly powerful cards in your system be sure to download and install the new Game Ready driver once it's plugged in and powered on.
Support For The Windows 10 Creators Update
Windows 10 receives a sizable update on April 11th with the launch of the "Creators Update". For optimal performance when using its new features upgrade to the new Game Ready driver.
GeForce Game Ready Driver - Download Now
You can download the new GeForce Game Ready drivers through GeForce Experience, our free, essential, game and system-enhancing application, which also records and streams gameplay, and grants you access to giveaways.
If you experience any technical issues with the new Game Ready drivers please post a detailed report on the GeForce.com Driver Feedback Forum, where our Customer Care team can better assist you. A list of fixes in this driver for previously-reported issues can be found here.