Our latest GeForce Game Ready driver delivers day-one support for Quake II RTX, launching June 6th, and Assetto Corsa Competizione. In addition, our new Game Ready Driver also includes support for the Oculus Rift S and HTC VIVE Pro Eye Virtual Reality headsets, and adds support for three newly-validated G-SYNC Compatible gaming monitors.
To download and install, simply fire up GeForce Experience and click the "Drivers" tab.
Game Ready For Quake II RTX
Quake II RTX is our ray-traced remastering of Quake II, the 1997 FPS classic. It's launching June 6th as a free demo, which you can convert into the complete game, with multiplayer support, if you own a copy of Quake II.
You can learn all about this labor of love in our new Quake II RTX article, and in our original announcement article.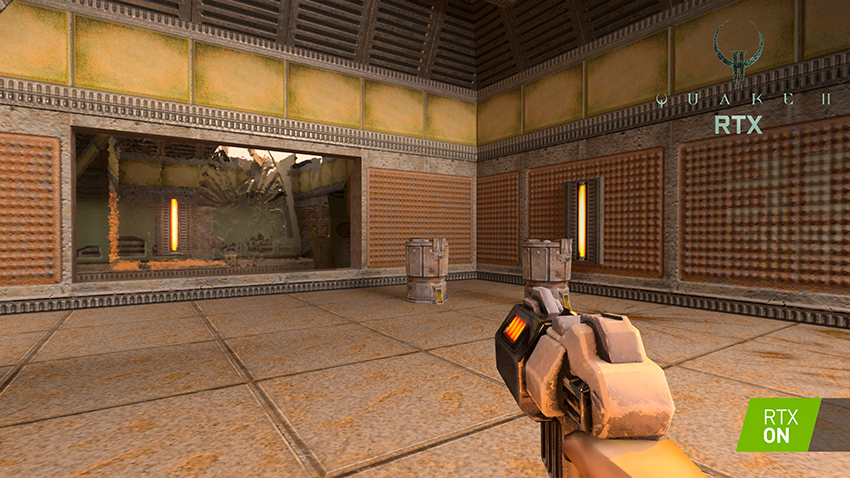 Click to load an RTX ON vs. RTX OFF interactive screenshot comparison, demonstrating the power of path tracing
Head back to GeForce.com on June 6th to get Quake II RTX, and download and install today's new Game Ready Driver for the best possible experience when you play.
Game Ready For Assetto Corsa Competizione
Assetto Corsa Competizione, Kunos Simulazioni's follow-up to the well-received Assetto Corsa, exits Early Access on May 29th.
For an optimized experience in the high-fidelity racing sim, download and install our new Game Ready Driver.
Support For New G-SYNC Compatible Displays
Our newest Game Ready Driver driver is adding support for an additional three G-SYNC Compatible displays - gaming monitors that deliver a baseline Variable Refresh Rate (VRR) experience that makes your gaming smoother, clearer, and more enjoyable. Learn more here.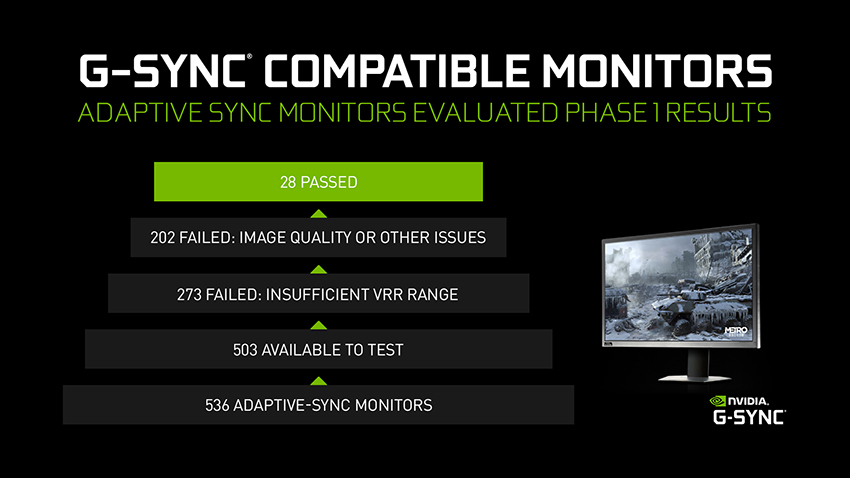 Get more details on the G-SYNC Compatible validation process in our new article
Today's newly-validated models are the Dell S2419HGF, HP 25x, and LG 27GL850, raising the total number of G-SYNC Compatible gaming displays to 28 (see the complete list here).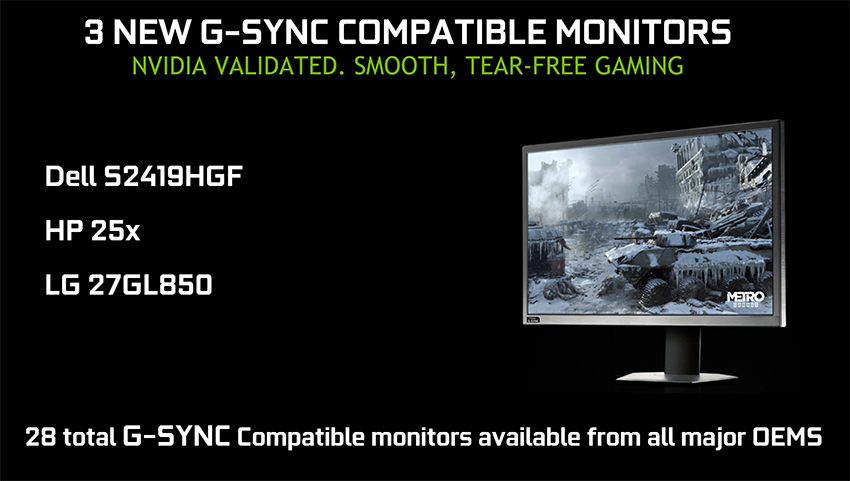 In related news, we've unveiled new cutting-edge Mini LED G-SYNC ULTIMATE HDR 4K 144Hz gaming monitors at Computex 2019, and have details of other upcoming G-SYNC monitors. Get all the details in our dedicated Computex 2019 G-SYNC article.
Support For New Virtual Reality Headsets, Enhanced By Turing Tech
A new wave of Virtual Reality headsets (HMDs) are hitting the market, in the form of the Oculus Rift S and HTC VIVE Pro Eye.
Oculus Rift S, released this week, features Passthrough+, which channels the front facing cameras into a stereo-correct passthrough mode. This real-time disparity estimation is powered by NVIDIA Optical Flow, which exposes the latest hardware capabilities of Turing GPUs, dedicated to computing the relative motion of pixels between images. The hardware uses sophisticated algorithms to yield highly accurate flow vectors, with robust frame-to-frame intensity variations and tracks the true object motion faster and more accurately.
As a user, all you need is a GeForce RTX or GeForce GTX Turing-architecture GPU, the latest NVIDIA drivers, and the latest Oculus runtime. New, compelling virtual experiences coming this year will automatically take advantage of Optical Flow to deliver a superior experience for gamers with the latest graphics cards and headsets.
The new HTC VIVE Pro Eye is the first commercially available HMD with integrated gaze tracking, meaning the new Virtual Reality headset will support Variable Rate Shading, enabling Foveated Rendering.
Foveated Rendering is based on the observation that the resolution that our eye can perceive depends on viewing angle. We have maximum visual resolution for objects in the center of our field of view, but much lower visual resolution for objects in the periphery. Therefore, if the viewer's eye position is known, we can shade at lower rates in the periphery, and higher rates in the center of the field of view, maximizing image quality at all times.
Foveated rendering gives VR increased performance and visual quality surpassing previous performance by pushing more pixels where the player is looking.
The new NVIDIA VRWorks VRS Wrapper assists developers in integrating foveated rendering within their applications more easily, with less code, helping accelerate the development of VRS-enabled games, which will start shipping later this year.

VR continues to dramatically improve with each generation. Resolution, refresh rate, field of view, and other features bring unique challenges to the table. NVIDIA technology is tackling these challenges brought forth by the increasing capabilities of these new HMDs.
For the optimal experience when gaming with these new headsets, download and install our new Game Ready Driver.
Supercharge Your Favorite Creative Apps With NVIDIA Studio Drivers
Today's Game Ready also includes our latest Studio Driver updates for Autodesk Maya 2019, 3ds Max 2020, Blackmagic Design DaVinci Resolve 16 and more.
For creators, NVIDIA GPUs accelerate your work with incredible boosts in performance. Less time staring at progress bars means bigger workloads, more features, and creating your work faster than ever.
In related news, we've unveiled our new class of RTX Studio Laptops, certified to meet the highest qualifications for creative capabilities, with hardware that can accelerate your workflows on the go and in the office.
GeForce Game Ready Driver - Download Now
You can download the new GeForce Game Ready 430.86 WHQL drivers through GeForce Experience, our free, game-enhancing application, which records and streams gameplay.
If you experience any technical issues with the new Game Ready drivers please post a detailed report on the GeForce.com Driver Feedback Forum, where our Customer Care team can better assist you. A list of fixes in this driver for previously-reported issues can be found here.
© 1997 id Software LLC, a ZeniMax Media company. QUAKE, id, id Software, id Tech and related logos are registered trademarks or trademarks of id Software LLC in the U.S. and/or other countries. Bethesda, Bethesda Softworks, ZeniMax and related logos are registered trademarks or trademarks of ZeniMax Media Inc. in the U.S. and/or other countries. All Rights Reserved.
This product is based on or incorporates materials from the sources listed below (third party IP). Such licenses and notices are provided for informational purposes only.
Quake II: Copyright (C) 1997-2001 Id Software, Inc. Licensed under the terms of the GPLv2.
Q2VKPT: Copyright © 2018 Christoph Schied. Licensed under the terms of the GPLv2.
Quake2MaX "A Modscape Production": Textures from Quake2Max used in Quake2XP. Copyright © 2019 D Scott Boyce @scobotech. All Rights Reserved. Subject to Creative Commons license version 1.0. Roughness and specular channels were adjusted in texture maps to work with the Quake II RTX engine.
Q2XP Mod Pack: Used with permission from Arthur Galaktionov.
Q2Pro: Copyright © 2003-2011 Andrey Nazarov. Licensed under the terms of the GPLv2.