Our latest GeForce Game Ready driver delivers day-one support for Red Dead Redemption 2 and Need For Speed Heat, and enables G-SYNC Compatible support on LG's 2019 B9, C9 and E9 4K OLED TVs.
To download and install, simply fire up GeForce Experience and click the "Drivers" tab.
Game Ready For Red Dead Redemption 2
Red Dead Redemption 2 is one of the best-rated games of all time, and on November 5th, it'll be available to download and play on PC.
For the definitive experience, install a GeForce RTX GPU for high-detail, high-framerate, high-resolution gaming, and for optimum day-1 performance, download and install our new Game Ready Driver.
In a separate article, we've benchmarked Red Dead Redemption 2 to discover which GeForce RTX GPUs can deliver 60 FPS gameplay in the game's stunningly-detailed world. The graphic below shows a summary, but for further information and alternative configs for Ultra-quality gameplay, be sure to check out our complete Red Dead Redemption 2 Recommended GPU article.
Game Ready For Need For Speed Heat
Ghost Game's newest Need For Speed, Need For Speed Heat, hits the streets on November 8th. Set in a fictional Miami-esque open-world city, Heat combines the gameplay of recent titles to deliver traditional races during the day, and illegal street races at night, with police hot on your tail.
For an optimized day-one experience in the racer, download and install our new Game Ready Driver.
G-SYNC Compatible Now Available On LG 2019 4K OLED TVs
We recently announced a partnership with LG that brings G-SYNC Compatible support to their big-screen 2019 4K C9 and E9 OLED TVs, enabling GeForce gamers to enjoy comfy couch gaming without tearing, stuttering, or VSync input lag. In addition, we've worked with LG to bring G-SYNC Compatible support to their 2019 B9 4K OLED TVs. This takes the total number of supported LG TVs to 7 across the B9, C9 and E9 ranges.
LG's big-screens are the first TVs in the world validated for G-SYNC Compatible gaming. Support is now available in North America (U.S., Canada and Mexico) thanks to the release of our latest Game Ready Driver and new TV firmware, which will be coming to other regions soon.
For further details, and to learn how to enable G-SYNC Compatible on supported TVs, please check out our dedicated LG TV article.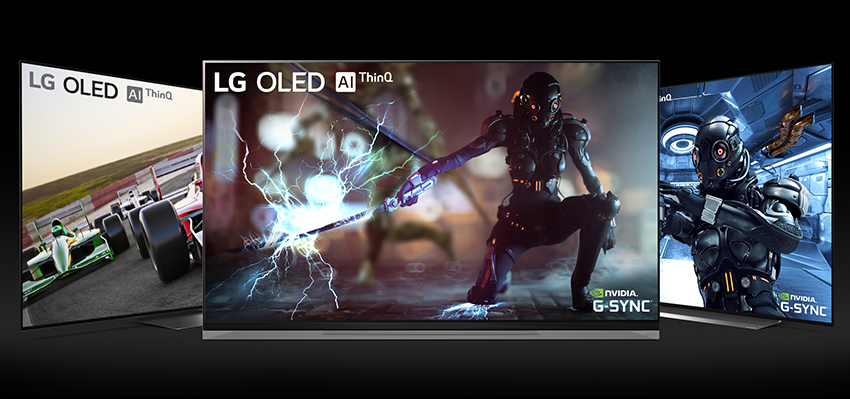 GeForce Game Ready Driver - Download Now
You can download the new GeForce Game Ready 441.12 WHQL drivers through GeForce Experience, or via our website, and a list of fixes in this driver for previously-reported issues can be found here.
If you experience any technical issues with the new Game Ready drivers please post a detailed report on the GeForce.com Driver Feedback Forum, where our Customer Care team can better assist you.