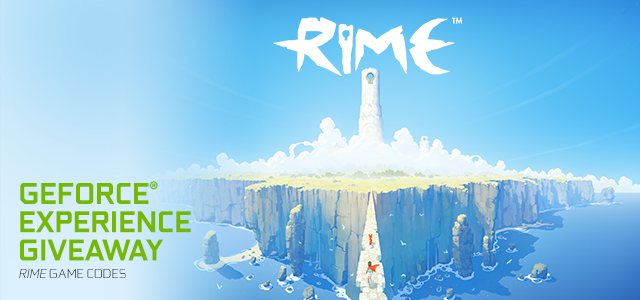 Through GeForce Experience we given away digital copies of great games, beta keys to highly-anticipated tests and events, over 1,000 GeForce GTX USB Drives, and GeForce GTX 1080 Ti graphics cards. Today, we're giving GeForce Experience community members the chance to get a free copy of Tequila Works' RIME, a charming, well-reviewed adventure-puzzle game with a Very Positive Steam rating.
To be eligible for the giveaway make sure you're signed in to the latest version of GeForce Experience before October 17th, and shortly thereafter we'll let you know via an in-app notification if you've been randomly selected to receive a free copy of the delightful RIME.
If you are a lucky recipient, simply follow the instructions in the notification and you'll soon be downloading RIME to your PC. If, however, you're not selected, stay tuned for future giveaways, for another chance to receive fantastic free stuff.