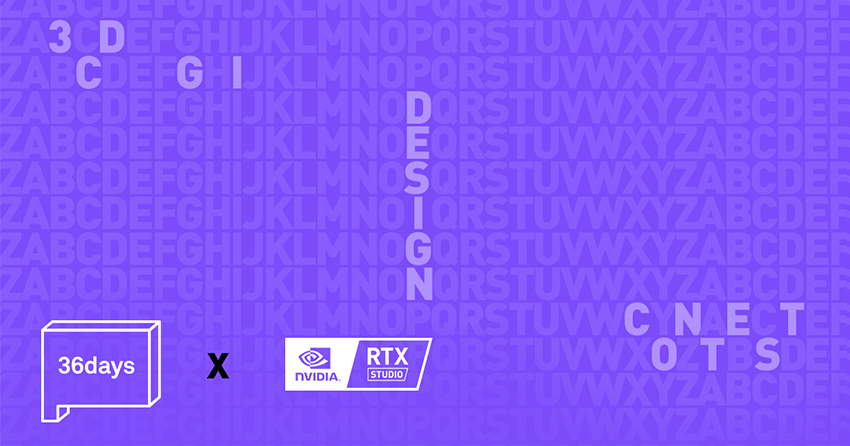 NVIDIA and 36 Days of Type proudly present the RTX Studio 3D & CGI Typography Contest! Submit your most unique creations and you can win amazing RTX prizes including the Grand Prize Razer Blade Studio Edition ($3,999.99 MSRP) and the Runner Up Prize GeForce RTX 2080 Ti Founders Edition GPU ($1,199.00 MSRP).
WHAT IS 36 DAYS OF TYPE?
36 Days of Type is a special project that invites designers, ariststs, and 3D modelers to express their unique vision for letters and numbers of the alphabet. Participants are challenged to design a letter or number each day for 36 days straight alongside hundreds of thousands of other artists globally, showcasing endless graphic possibility and creativity. The 2020 edition kicks off on March 2nd and goes through April 6th. Check out some of the inspirational artwork from last year.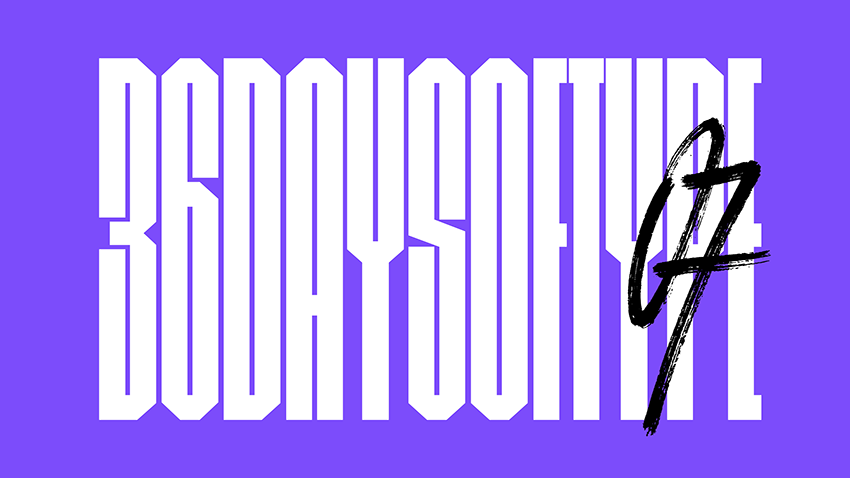 To participate, upload your unique letter or number to your Instagram profile, making sure it's on the corresponding day with the project and daily hashtags. For example, Day 1 on March 2nd, you'd submit the letter A with the hashtags #36DaysofType, #36Days_A, and #36Days_NVIDIAStudio for a chance to be featured on NVIDIA channels. If you have more questions check out the Official Submission Guide.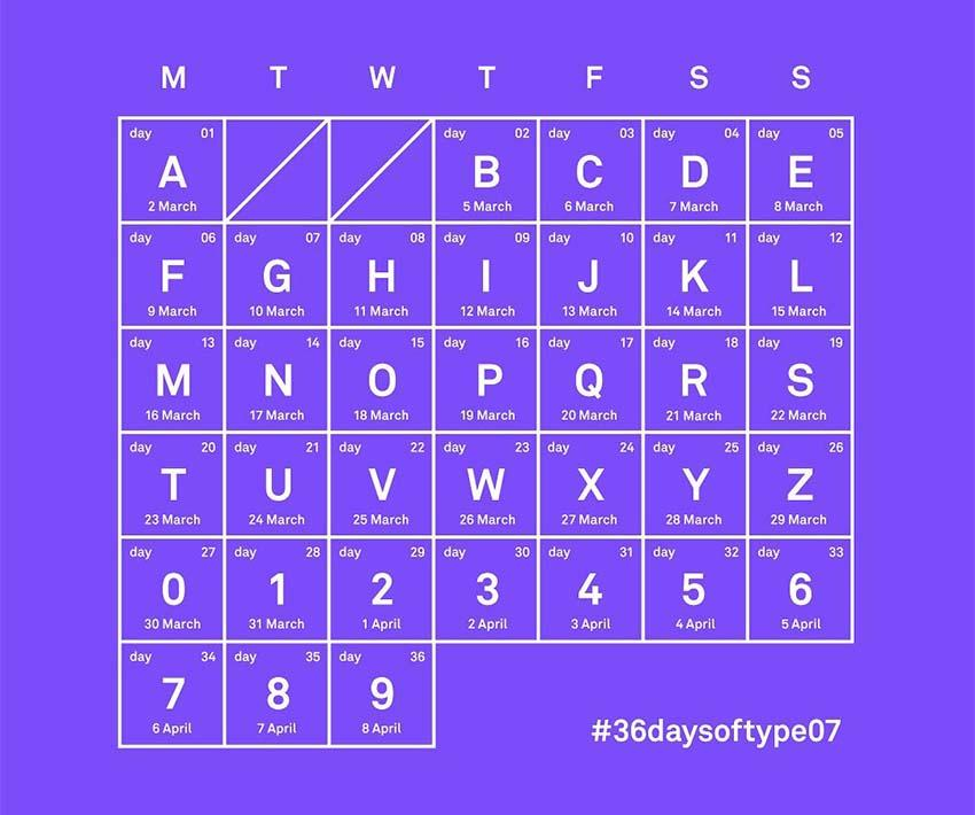 HOW DO I ENTER THE CONTEST?
Once the challenge ends on April 6th submit a single compilation image or video of your 3D or CGI artwork on Instagram or Twitter with the hashtag #36Days_NVIDIAStudio and handle @NVIDIACreators in your post. Entries HAVE to be 3D or CGI and include a summary of your work. Be it your favorite 4 letters, the 10 numbers, all letters and numbers of the alphabet, the combinations are endless and ultimately up to you.
WHEN DO I HAVE TO SUBMIT?
Submissions end April 17th 11:59 PM PST. Our panel will convene and choose 2 winners judging equally on presentation, creativity, technique, originality and artistic medium & variety. Winners will be announced around May 4th.
Good luck creators! We'll be highlighting our favorite entries so keep a close eye on our Instagram. Official rules.