If you'd like a chance to win a custom GeForce GTX 1080 PC, or one of four custom airbrushed GeForce GTX 1080 graphics cards, enter our new "Join The Ghosts" NVIDIA Ansel contest. All you have to do is find the hidden GeForce GTX logo in an NVIDIA Ansel Super Resolution Tom Clancy's Ghost Recon® Wildlands screenshot and you'll get 5 chances to win*.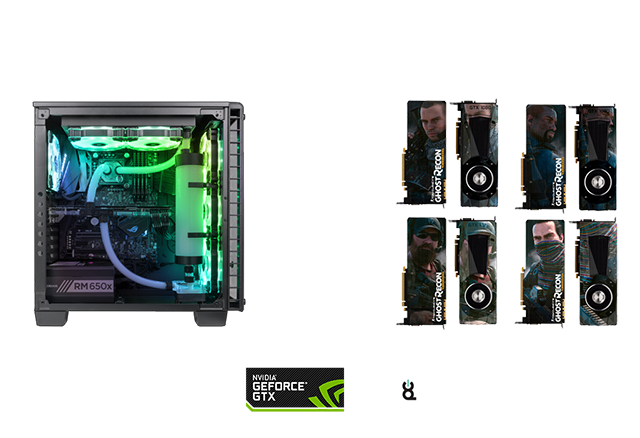 For further chances return to the page every other day and hunt for the GeForce GTX logo in new NVIDIA Ansel Super Resolution screenshots. It's that easy, if you've got a keen eye.
If you've not heard of NVIDIA Ansel before now, it's a powerful screenshot tool that enables you to capture unique, professional-grade 2D, 360° and Virtual Reality 360° screenshots on GeForce GTX graphics cards. In compatible games, like Tom Clancy's Ghost Recon Wildlands, simply press Alt+F2 during gameplay and you'll be able to frame and capture your own screenshots, and render them to your PC at resolutions up to 63,360 x 35,640, 33 times higher than 1920 x 1080.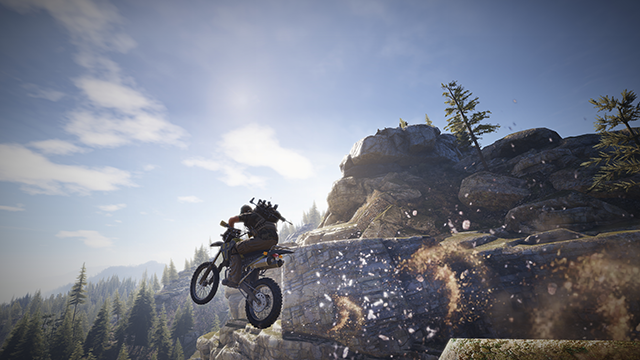 NVIDIA Ansel also enables you to add Instagram-style filters, manipulate the field of view and rotation of the picture, and much much more. Head on over to our Tom Clancy's Ghost Recon Wildlands tech article to learn more, and to watch a 4K 60 FPS max-settings tech video.

Once you've made the perfect screenshot save it to your system, and press Alt+Z to open the GeForce Experience Share overlay, allowing you to upload and share the screenshot without leaving the game.
In addition, GeForce Experience keeps your drivers up to date, optimizes your game settings with a single click, records and streams gameplay, and grants you access to hardware and game code giveaways.
For the "Join The Ghosts" NVIDIA Ansel contest, Super Resolution screenshots have been created, and our logo hidden within them – use the tools on the contest page to zoom in, note the location, and answer* in the provided space. Good luck!
*Legal residents, age 18 or older, of the United Kingdom, Sweden, Norway, Finland, Denmark, France, Germany, Spain, Poland, Russia, Turkey, The United States of America (Excluding Puerto Rico And Its Other Territories and Possessions), Australia, New Zealand, Taiwan, South Korea, Singapore, Malaysia, Thailand, Vietnam, Indonesia, Philippines, Japan and Mainland China are eligible to enter.