Overwatch 2 is Blizzard's always-on and ever-evolving free-to-play, team-based action game that's set in an optimistic future, where every match is the ultimate 5v5 battlefield brawl. To unlock the ultimate graphics experience in each battle, upgrade to a GeForce RTX 40 Series graphics card or PC for class-leading performance, and unbeatable responsiveness courtesy of NVIDIA Reflex.
To supercharge your progress in the recently launched Overwatch 2 Season 4, we're offering the new Overwatch 2 Ultimate Battle Pass Bundle plus an additional 1,000 OW2 coins. Starting today through May 8th, 2023, buyers of eligible GeForce RTX 4090, 4080, 4070 Ti and our newly announced 4070 graphics cards and desktop PCs will receive the Overwatch 2 Ultimate Battle Pass, plus an additional 1,000 OW2 coins, a $40 value.
Season 4 Ultimate Battle Pass Bundle Includes:

Season 4 Premium Battle Pass
2,000 OW2 Coins
20 Tier Skips
Infinite Guard: 76 Legendary Skin
Infinite Ace D.Va Epic Skin
Infinite Airwings Weapon Charm

1,000 Additional OW2 Coins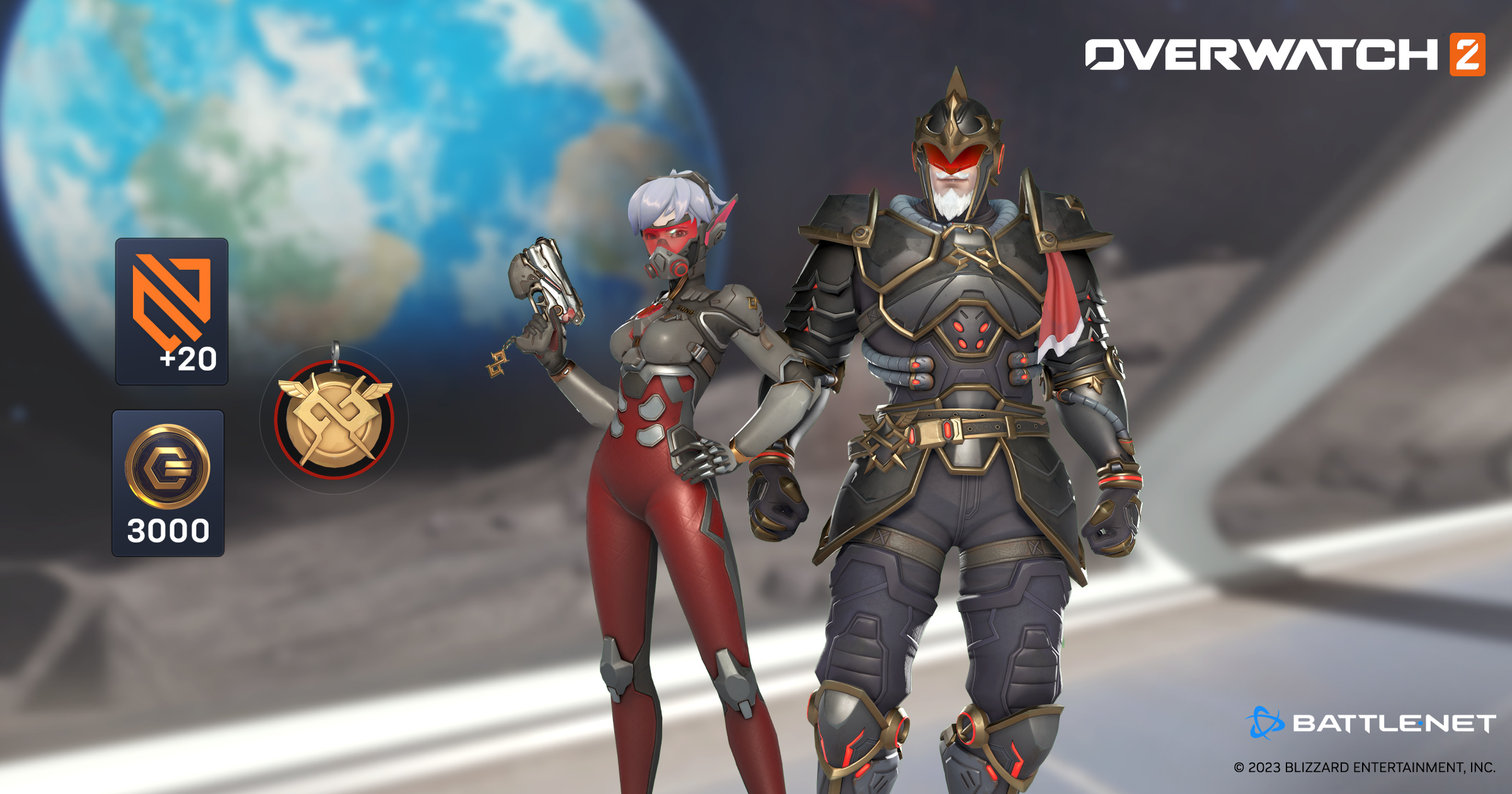 Using one of our participating GeForce RTX 40 Series GPUs, actions have improved responsiveness occurring virtually without delay, and performance is so high that you'll see the action at its best with maximum clarity.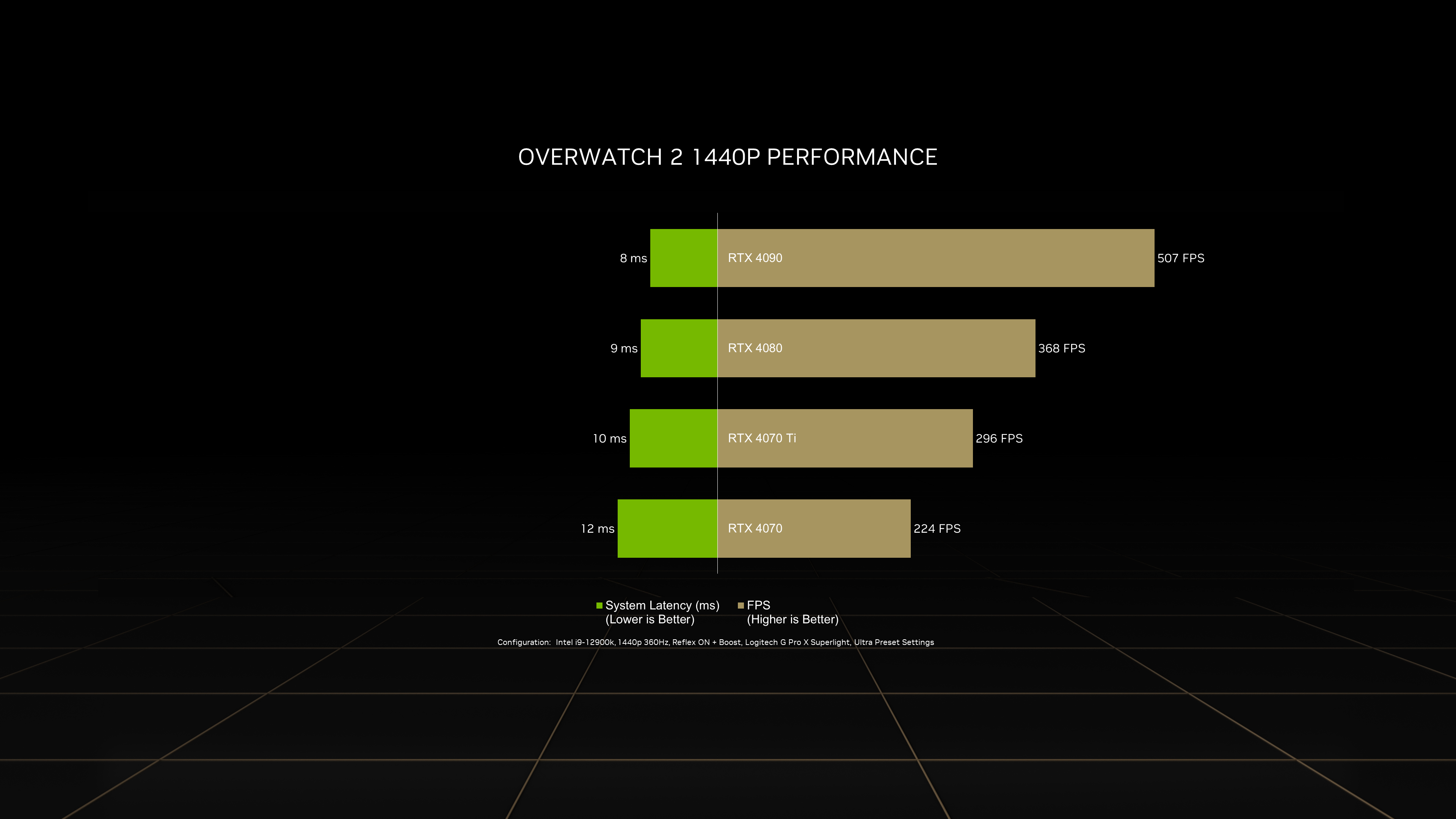 See for yourself in the video below, learn more about Reflex and competitive gaming in previous Reflex articles, and get plenty of additional detail on the NVIDIA Reflex homepage.
You'll find eligible GPUs and desktop PCs at numerous system builders and retailers worldwide. Head to the Overwatch 2 Ultimate Battle Pass bundle homepage to see the complete list of participating partners in your country.
Once you've bought any qualifying product, you'll receive email instructions on how to redeem your bundle and coins, and just a few clicks later you'll add the Overwatch 2 Ultimate Battle Pass + coins to your Battle.net account.
While supplies last. Bundle applies for qualifying GeForce RTX 4090, GeForce RTX 4080, GeForce RTX 4070 Ti , GeForce RTX 4070 desktop or graphics card. Please see Terms & Conditions for a full list of qualifying partner products. Bundle must be redeemed via GeForce Experience™ application on a qualifying desktop or graphics card. Customers must meet the age requirement for the game to redeem. Regional/Country Requirements: Some codes require that they be redeemed in specific regions or countries. Please redeem the code in the appropriate region/country. Full terms apply.
©2023 BLIZZARD ENTERTAINMENT, INC. ALL RIGHTS RESERVED. Blizzard Entertainment, Overwatch and their respective logos are all trademarks of Blizzard Entertainment, Inc.