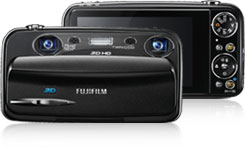 3D Pictures
NVIDIA 3D VISION
®
lets you view immersive 3D pictures on your PC using the built-in NVIDIA 3D Vision photo viewer. The photo viewer is automatically installed with the
3D Vision driver
and supports viewing stereoscopic Multi Picture Object (MPO), JPEG (JPS), and PNG (PNS) file formats. You can also make some basic photo corrections.
User Guide
Please consult the 3D Vision Photo Viewer user guide for more information on viewing, editing, and correcting 3D picture files.
Download 3D Picture Slideshows
NVIDIA has created 3D PowerPacks slideshows for you to download and enjoy right now:
To run any of the above slideshows, follow these instructions:
Make sure you have all the necessary NVIDIA 3D Vision hardware and software installed.
Download the desired PowerPack and run the EXE to install the slideshow.
Launch the slideshow by double clicking on the shortcut on your desktop.
To navigate the slideshow: SPACEBAR (pause), PAGE UP\DOWN (next/previous screenshot), ESC (exit).


3D VISION LIVE/ CAMERAS/ EDITING APPS
3DVISIONLIVE.COM
As a 3D Vision user, you have access to the 3DVisionLive.com community, where you can share your own 3D photos online or simply browse though thousands of 3D pictures that have been uploaded by other users. Learn more.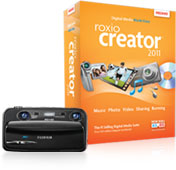 3D Cameras:
Make sure to check our 3D cameras page for a list of recommended cameras to use with your 3D Vision system. Learn more.
Editing Apps:
If you have a 3D camera and are interested in editing your 3D photos, you may be interested in checking out our software recommendations in the 3D editing apps section. Learn more.
Create In-game 3D screenshots
You can create your own 3D screenshots while playing 3D games for enjoying and sharing.
When you're playing a game with NVIDIA 3D Vision, take an in-game screenshot in 3D by pressing ALT-F1. These 3D screenshots will be copied into the folder "C:\Users\[USERNAME]\Documents\NVStereoscopic3D.IMG" with the .JPS file extension. A JPS file is a stereoscopic 3D JPEG file and can be viewer with the NVIDIA 3D Vision Photo Viewer.