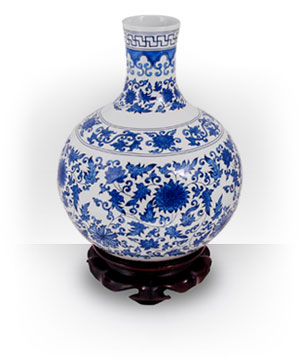 This Really is an ION PC*
WE RECEIVED OVER 450 SUBMISSIONS!
The NVIDIA® ION™ Case Mod Contest entry period has closed. Thank you for submitting great ideas for ION-based mods! Now it's up to the modder's to choose and build the final mods based on your concepts! Please visit www.modders-inc.com to check out the winning submissions and to view the professional Modder's progress.

The grand prize winner will be announced in the December issue of CPU Magazine!
Terms and Conditions (121KB PDF)
Sponsors
Thank you to our sponsors for providing hardware for the ION mods:
HOW IT WORKS
5 professional case modders have each been tasked with building a revolutionary ION-based PC based on YOUR ideas. They will receive a ZOTAC ION ITX 330 motherboard containing an NVIDIA ION GPU and an Intel Atom dual-core CPU, along with $500 to secure additional PC components. They will have 60 days to create the final builds, which should reflect the key features of ION; small, low-power PCs with surprisingly powerful graphics.

Final mods will be judged and ranked using 3 factors:
1. Overall design (10 points)
2. Creativity (10 points)
3. Reflection of ION features (10 points)
HOW YOU FIT IN
Submit a description and image of your dream PC to enter. If your idea is selected, you win!

• Grand prize winner wins their dream PC built by a
professional modder!
• 4 semi-finalists win a ZOTAC ION ITX 230 motherboard,
Sims 3 PC edition, and 1400 Battle Funds to spend in
Battlefield Heroes!
• Top 30 ideas win a one year subscription to CPU Magazine!
THE RULES
Modders-inc.com will select the top 30 ideas and present those to our 5 professionals. They will each select one idea to build into a functional PC.
1 of the professionals will win CPU Magazines' case mod contest. The person who submitted the idea for the winning PC is the Grand Prize winner-and will receive the very PC that they dreamed up! The 4 semi-finalists win the ZOTAC motherboard, Sims 3, and Battle Funds.


To enter, visit Modders-inc, register with the site and submit your idea in the forums, including a 1MB or smaller image to represent your idea in .jpg, .jpeg, .gif, .png, or .bmp formats.
To increase your odds of winning, don't forget to keep in mind the professional modder's guidelines:

Mods must:
• Use the ZOTAC ION ITX 330 motherboard containing an
NVIDIA ION GPU and an Intel Atom dual-core CPU
• Not exceed a $500 budget for components
• Be completed in 60 days
• Reflect key features enabled by ION: small, low-power
PCs with powerful graphics
THE PROFESSIONALS
| | | | | | | | | |
| --- | --- | --- | --- | --- | --- | --- | --- | --- |
| | | | | | | | | |
| Bill "Overkill Bill" Owen | | Geno "BoxGods" Phipps | | Ton"TiTON" Khowdee | | Dennis "Deadguy" Leach | | Brian "Boddaker" Carter |
| "I started Mnpctech.com in 2001. I build and modify computers into unique custom designs for hardware manufacturers and pc enthusiasts around the world." Bill has dedicated time to teaching others within the community and his top-notch projects are well-known among PC enthusiasts. He enjoys modding because there are no boundaries for creativity. | | "I have been modding pretty much since the beginning when we cross drilled copper slugs for water blocks, top end video cards had little passive heat sinks that wouldn't cool a motherboard chipset today, and you had to make your own fanbus from Cliff Andersons plans." Gene has won many mod contests and writes modding how to articles to help other modders in their efforts. | | "I've been working professionally with computers and technology for over 15 years, overclocking more than 10, and case modding more than 5. My mods cover a wide spectrum of themes and concepts, from custom automotive painted chassis to fully fabricating a mod from the ground up." TiTON finds inspirations for his mods from everyday things, and believes that if you build something based on what you truly enjoy and take pride in, everyone will see the workmanship and quality. | | "I am one of the owners of Danger Den, which I founded with friends on September 1st 2000. TWe were just a few friends whose hobby was overclocking, water cooling and case modding. I haven't changed much in the way of my hobby but you should see how the workshop has changed. It's a long way from just a drill motor and a die grinder." Dennis enjoys that he is able to have his business be a culmination of his hobbies. | | "I got into case modding about 4 1/2 years ago, right about the time my son was born. Projects were small enough to be manageable around daddy time, yet I could still draw from my computer gaming and tweaking hobby, my experience gained from fixing up my muscle car, and from the graphic design classes I took in college." Brian enjoys modding because it's become a culmination of all his passions, past and present. |
© 2009 Electronic Arts Inc. EA, the EA logo, The Sims and The Sims 3 logo are trademarks or registered trademarks of Electronic Arts Inc. in the U.S. and/or other countries. All Rights Reserved.

© 2009 EA Digital Illusions CE AB. Battlefield: Heroes and the DICE logo are trademarks or registered trademarks of EA Digital Illusions CE AB.