DO YOUR BEST WORK FASTER.
Design professionals using Autodesk software tools rely on NVIDIA® Quadro® professional graphics cards more than any other when working on their critical projects. Increasing adoption of 4K displays and Virtual Reality for CAD work means designers continue to depend on the power and reliability of professional GPUs to maintain the smooth workflow to which they are accustomed.
Quadro pro GPUs provide exceptional performance for the latest releases of Autodesk® AutoCAD, Inventor, Revit, 3ds Max, and Maya. This means you can easily dial up the complexity of your designs, visualize every angle faster, and work out issues earlier in the design cycle. Autodesk users can leverage a wide range of Quadro VR Ready GPUs taking full advantage of the latest Pascal GPU architecture to ensure optimum Virtual Reality experiences. In addition, the new Quadro GV100 provides unmatched performance for GPU-accelerated CAE simulation, interactive physically based rendering, as well as enabling deep learning applications for manufacturing enterprises.
NVIDIA Iray plug-ins for 3ds Max and Maya together with Iray Server distributed rendering software provide rendering scalability so designers, engineers, and architects can photorealistically visualize their design changes on the fly.
By harnessing the power of NVIDIA Quadro VCA, a network attached appliance equipped with high-end NVIDIA GPUs, users of Revit, 3ds Max, and Maya can achieve blazingly fast rendering speeds that were previously unattainable.
For Desktop Workstations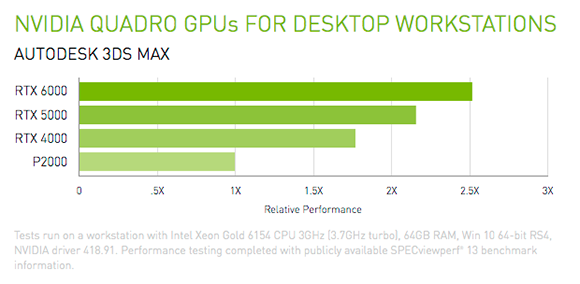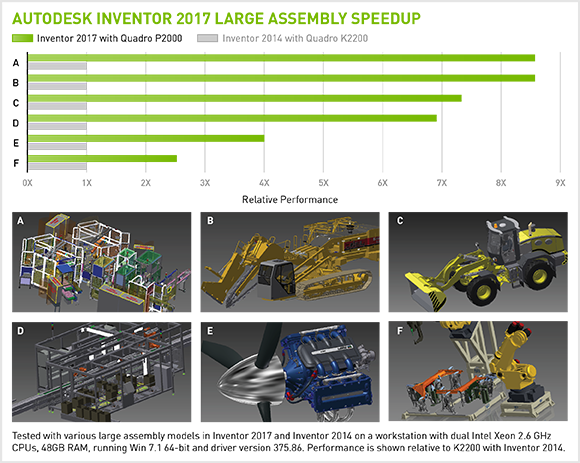 For Mobile Workstations