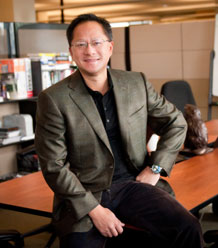 To our stakeholders,
I am proud to introduce NVIDIA's first global citizenship report. It describes how we are seeking to make a contribution – as the leader in visual computing, as a responsible employer and as a citizen of the world. We believe these goals are linked and reinforce each other.
At its core, our visual computing technology not only enables an amazing computing experience, it does so in a way that is exceptionally energy efficient. Every aspect of our product design – from GPU processor architecture to the complex software that it processes – starts and ends with an energy-efficient sensibility.
Our engineers are inspired to invent breakthroughs in energy-efficient computing. One of our proudest inventions is CUDA architecture, which harnesses the massive parallel computing power of GPUs to process data at rates and energy efficiencies many times greater than in the past. CUDA GPUs have been adopted by scientists across the globe who are discovering drugs, reaching a greater understanding of our universe and creating computers that will eventually see and smell. In France, for example, a group of scientists recently used CUDA's huge leap in processing to create a technology that enables physicians to perform life-saving surgery on a beating heart.
Our manufacturing teams contribute by driving operational efficiencies that reduce both production time and the energy required for running factories. And we operate our campuses under increasingly strict standards.
Of all our achievements, I am most proud of how our employees around the world self-organize to contribute to charitable efforts devoted to improving our local communities. We support their passion to make a difference through the NVIDIA Foundation, which is led exclusively by employees who are nominated by their peers.
By discussing our initiatives in this global citizenship report, we hope to further engage our employees and families, suppliers, customers, partners and shareholders. We seek feedback from you to help guide and inspire our future priorities.
Thank you for taking the time to study our global citizenship report. We hope to hear from you.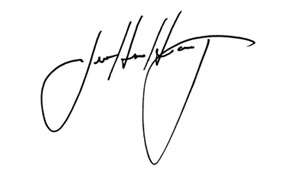 Jensen Huang
CEO, NVIDIA Corporation