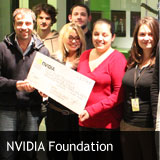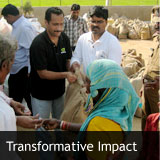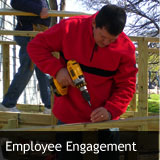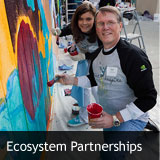 Community engagement is an integral part of our business. Over the years, our involvement has taken the form of volunteerism, corporate giving, educational programs and programs where we can use our technology to make a positive impact on social problems.
Employees drive all our community efforts—including the NVIDIA Foundation, which provides the backbone for our programs—creating a culture of engagement in the workplace. Employee ownership of the company's philanthropic activities lets NVIDIA's employees support the causes that matter to them with passion and creativity.
Our efforts not only make an immediate impact in the communities served, they also provide long-term strategic value in a variety of areas. From the recipients' perspective, they steer children toward careers in science and technology. From an internal company perspective, they contribute to employee morale and commitment. From an ecosystem perspective, they strengthen our relationships with partners, suppliers, and vendors. And from a community perspective, they enhance our standing in areas where we live and do business.