To attract and retain a talented workforce, we offer attractive compensation and benefits packages. The same pay and similar benefits are offered to employees regardless of location. (However, benefits are administered on a country-by-country basis.)
NVIDIA's compensation philosophy is centered on four key objectives:
Attract and retain: We want to attract the world's best talent—and we want to retain them. That means treating employees fairly when it comes to compensation and rewarding them for outstanding performance.
Reward performance: Encouraging and rewarding outstanding employee performance helps keep NVIDIA competitive. It encourages employees to meet business goals and motivates them to perform at their best.
Focus on growth: Company growth is a key part of our business strategy, and we believe that equity programs offer our employees outstanding value. When employees own part of the company, they become more invested in the company's success.
Think total pay: We focus on the full compensation of employees and not just on one component, such as base pay. And when we make pay decisions, we do so in the context of all of the pay alternatives available.
As part of our focus on total compensation, we provide employees with a higher-than-average benefits package1 that includes health, life and disability benefits, employee assistance, discounts, medical leave, and more (see NVIDIA benefits for more information).
1 As based on an annual benchmark from Towers Watson.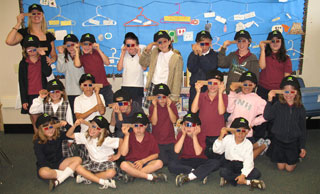 Benefit: College coaching
Through our
College Coach program
, we make an investment in our employees' children's futures, providing employees access to college counselors and other services related to education.
In 2009, our employees supported a 5 percent pay cut as a response to the economic downturn. We restored salaries for non-leaders prior to the end of the year, and for leaders in February 2010. As a result of employee survey responses, our 2010 goal is to make sure employees better understand pay fairness, as well as how performance is linked to pay.
"In response to the economic crisis, we cut spending, postponed lower-priority investments and resized for a prolonged downturn. Our employees supported pay cuts, which enabled us to avoid layoffs, and senior leaders cut their cash pay nearly by half. Such sacrifices enabled us to sustain investments in the projects we believe in."
-- Jensen Huang, NVIDIA CEO and President
A key aspect of our compensation program is focused on making employees shareholders in the company through the provision of restricted stock units to all employees, as well as a generous employee stock purchase plan (ESPP). During the past year, 85 percent of employees participated in our ESPP, which brought an average return of approximately 200 percent of funds (as a % of contribution) invested into the program by employees.
In the early portion of this past year, our company's stock price declined markedly amid the economic downturn, resulting in the majority of employees holding stock options that were significantly underwater. In response, the company offered to purchase these underwater stock options through a tender offer. In total, 91 percent of our employees participated in the tender offer and 86 percent of underwater shares options were exchanged for $78 million in cash.
We believe there is further action we can take to ensure that all employees, in all geographies, better understand their total pay. This gap was highlighted in our 2009 employee survey results. As a result, one of our 2010 goals is to launch a new internal website with enhanced employee education and tools to ensure employees have a better understanding of their pay, as well as how performance is linked to pay.
GIVE US YOUR FEEDBACK
Tell us how we did on our first global citizenship report. Your input can help shape our future priorities. After giving feedback, you can see responses from other stakeholders.