NVIDIA DualTV Full Install
Windows XP Media Center Edition 2005
Windows XP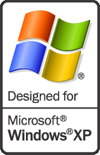 Version: 1.34
Release Date: February 7, 2007
WHQL Certified
NVIDIA DualTV MCE Full Install
File Size: 33.8 MB

Downloads
» Primary Download Site «
Installation Notes:
This package works with Windows XP and Windows XP Media Center Edition 2005 (standard version or Rollup Update 2).
Select the download site. Click "Run" for automatic installation immediately after download, or "Save" to download the package to a disk location first. In the latter case, double-click the .exe file after downloading; the package will then self-extract and install itself.
This kit requires the Activation Key to install that was on the original CD sleeve that came with the NVIDIA DualTV MCE package.
Release Highlights:
Adds support for multiple DualTV boards in the same system (requires compatible 3rd party applications)
Preserves existing DualTV user settings (not PureVideo Decoder or display settings) on the PC
PureVideo Decoder de-interlacing is now default to "auto" mode
Fixes the issue of combing artifacts with certain film-based contents
Package Component Versions:
NVIDIA DualTV Driver v5.9.5.23 (WHQL)
NVIDIA PureVideo Decoder v01.02-212
NVIDIA Media Center Extensions v87.83
NVIDIA DualTV Installer v1.34
NVIDIA DualTV User's Guide v06
NVIDIA MCE Remote Control User's Guide v01
Windows XP and Windows XP logo are trademarks or registered trademarks of Microsoft Corporation in the United States and/or other countries.