>
>
>
>
Letter from EVP, Operations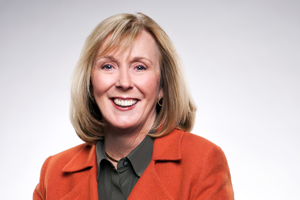 Deb Shoquist, NVIDIA's Executive Vice President, Operations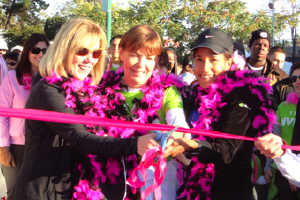 Deb leads NVIDIA's fundraising efforts for American Cancer Society's annual breast cancer walk.
"What NVIDIA is helping to create is a world only limited by our imaginations, where dreams can blend with reality, where our hopes can be realized. For the company and its growing base of customers, the best is yet to come."
Industry Analyst, Enderle Group
Letter from EVP, Operations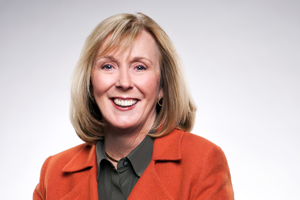 Deb Shoquist, NVIDIA's Executive Vice President, Operations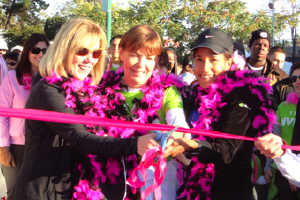 Deb leads NVIDIA's fundraising efforts for American Cancer Society's annual breast cancer walk.
Dear Stakeholders,
In a world of uncertainty — marked by diminishing material resources, market volatility, changing consumer preferences, a shifting regulatory landscape — today's enterprises face a business climate unlike any we've ever seen. Rather than feeling victimized by these realities, NVIDIA focuses on minimizing risk and looking for opportunities.
We believe we are uniquely positioned to succeed in this complex environment. Our inherently energy-efficient products are valued by those who care about a changing planet. And we continuously reach for the next technological step to conserve resources, improve lives and help scientists make the next major discovery.
But we want to do more. We want to provide as much value as we can to ensure the brightest future for the next generation and those to come. In 2011, we signed a Corporate Responsibility Directive, signaling our resolution to address sustainability in all phases of our operation and committing us to the highest operating standards. This pledge requires us to look closely at every aspect of our value chain to determine how we can address social and environmental sustainability.
We have achieved many of the goals we set earlier related to operational aspects of our business. And we anticipate in the coming years setting increasingly broader, more aggressive goals – including ones related to product design and manufacturing – in response to sustainability challenges and opportunities. Our goals for 2013 can be found within this report.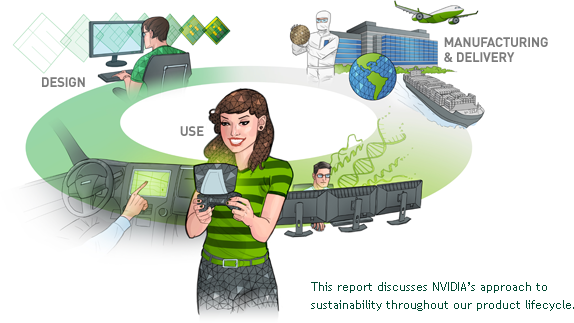 Our challenges related to sustainability, which we address throughout this report, include:
Dramatically increased stakeholder interest in how NVIDIA addresses key environmental, social and governance issues.
Better understanding the complexities of our supply chain and how we can partner with suppliers to increase sustainability and responsibility.
Our sharp employee growth and how to maintain a small environmental footprint throughout the world.
Our ability over the next several years to address these and other challenges will enable us to continue to attract the best talent, help our customers meet their own goals, manage risk and bring greater value to investors and other stakeholders.
In this report, you'll learn how we address sustainability throughout the organization by:
Designing products that maximize performance and minimize per-watt energy use.
Managing our suppliers from a social, ethical and environmental perspective.
Striving to minimize environmental impact in our packaging and shipping strategies.
Enabling innovation globally and supporting the developers who use our products.
Setting our goals high and carefully monitoring our progress toward them.
This is our fourth annual Global Citizenship Report and it adheres to the Global Reporting Index, an internationally recognized standard. Each year, we pursue greater transparency in our reporting process. We attempt to engage our various stakeholders in conversations about their needs. These conversations provide the rich data necessary to guide our internal priorities and direct our long-term approach to sustainability initiatives.
For example, as a result of past interactions with stakeholders, in 2012 we:
Adopted a value chain approach to demonstrate our understanding of the global impacts of sustainability throughout our enterprise.
Expanded the role our executives play in helping to guide our sustainability strategy.
Sharpened our focus on supplier responsibility and became more engaged with the Electronics Industry Citizenship Coalition through representation on the board of directors.
Intensified efforts to ensure that manufacturers in our supply chain fully understand and comply with our requirements for social and environmental responsibility and with all applicable regulations.
Provided reassurance that we share our customers' concerns about conflict minerals and are committed to transparency and continued responsibility around this issue.
We're proud of what we've accomplished this year in seeking sustainability throughout the enterprise. But, really, we are just getting started.
Sincerely,





Debora Shoquist
EVP, Operations, NVIDIA