Product Overview
Since 1993, NVIDIA has pioneered the art and science of visual computing company, connecting people through the medium of computer graphics.
In a world increasingly filled with visual displays, our graphics technologies let our customers interact with the world of digital ideas, information and entertainment with an efficiency that no other communication medium can provide. Visualization transcends cultural and language boundaries and enhances the quality of life whether at work or pleasure, and the task is mission-critical for entertainment.
We have long been known to millions around the world for creating the graphics chips used in PCs that bring video games to life. With our invention of the GPU in 1999, we introduced the world to the power of programmable shading, which defines modern computer graphics. Today, we reach well beyond PC graphics and games. Our energy-efficient processors are at the heart of products ranging from mobile devices to supercomputers. PC gamers choose our GPUs by name to enjoy immersive fantasy worlds. Our Tegra processors power smartphones, tablets and automobile infotainment systems. Professional designers use our GPUs to create visual effects in movies and design everything from audio headsets to commercial aircraft. And supercomputers take advantage of the massively parallel processing capabilities of our GPUs to accelerate a wide range of important applications, from simulations of viruses at the molecular level, to modern weather forecasting and global oil exploration.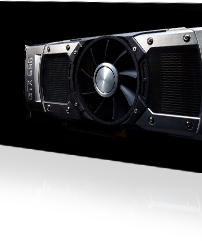 NVIDIA's research and development in visual computing has yielded more than 5000 patents granted or pending worldwide, and including ones covering inventions essential to modern computing.
Our businesses are based on two important technologies: the GPU and the Tegra processor. GPUs, each with billions of transistors, are the engine of visual computing and among the world's most complex processors. We have GPU product brands designed for specific users and applications: GeForce for gamers; Quadro for designers; Tesla for researchers; and GRID VGX for cloud-based server graphics modules. We recently announced the NVIDIA GRID visual computing appliance, a fully integrated system with GRID VGX graphics modules that run NVIDIA's proprietary system software. GRID is a first-of-its-kind device, designed to serve graphics-intensive applications from the cloud simultaneously to a large number of concurrent users.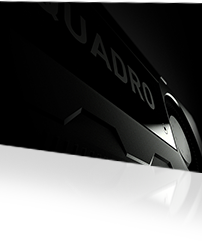 The Tegra processor is a system-on-a-chip integrating an entire computer on a single chip the size of a thumbnail. Tegra processors incorporate multi-core GPUs and CPUs together with audio, video and input/output capabilities. They can also be integrated with baseband processors for phone and data communication. Unlike power-inefficient central processing units built for PCs, our Tegra processor conserves power while delivering state-of-the-art graphics and multimedia processing. Tegra runs devices like smartphones, tablets and PCs; it can also be embedded into smart devices, such as televisions, monitors, set-top boxes, gaming devices and cars.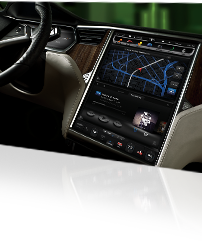 We recently announced Project SHIELD, the first Android device designed for gaming. Project SHIELD features our Tegra 4 processor, contains proprietary NVIDIA-developed software and system technologies and leverages our deep partnerships with game developers all over the world.

Headquartered in Santa Clara, Calif., we were incorporated in California in 1993 and reincorporated in Delaware in 1998.