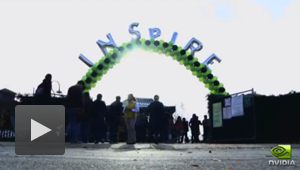 Project Inspire 2012
On Dec. 7-8, 2012, more than 1,500 employees, friends, family and community members came together to transform Veggielution in San Jose, Calif.
"I look forward to participating in Project Inspire every year. Knowing my efforts will benefit the local community and future generations makes me feel proud to work for NVIDIA."
Cristina C., Facilities, Santa Clara
Project Inspire 2012
Project Inspire has become a much-loved tradition at NVIDIA since its beginning in 2001. Each year, we use the money we would have spent on a holiday party and invest it in a community project. Employees and their families volunteer side-by-side with the community to help transform a local school, community farm or other nonprofit organization.
Although Project Inspire began at our Santa Clara headquarters, our offices around the globe now hold their own events, as well.
Here's what Project Inspire accomplished in 2012:
Santa Clara, Calif.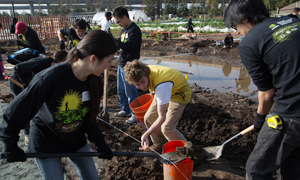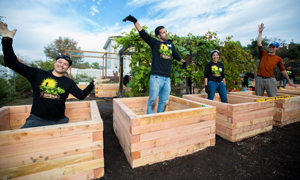 More than 1,500 NVIDIANs, friends, family and community members muddied their boots and toughened their hands to support Veggielution, an urban community farm in San Jose, Calif. The organization provides healthy food to low-income families. Participants put in 7,500 volunteer-hours digging irrigation ditches, painting murals and building everything from a farm stand to an outdoor teaching kitchen.
Learn more
.
Bangalore, India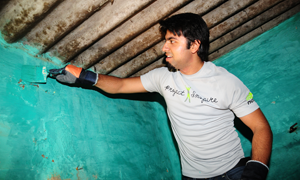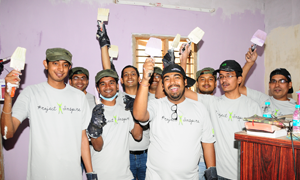 In their second Project Inspire event, employees in Bangalore again partnered with Habitat for Humanity India to improve affordable homes for low-income families. More than 130 employees volunteered more than 650 hours painting homes, repairing roofs and excavating land for 20 homes.
Beaverton, Ore.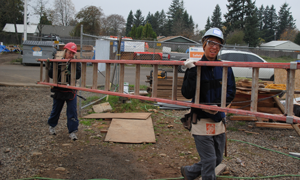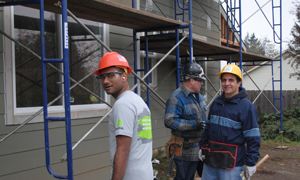 In the office's first Project Inspire event, 33 employees partnered with Habitat for Humanity to help build homes for 10 families in southeast Portland. Through two fundraising events, they also raised $1,000 for the Oregon Food Bank to put food on the tables of their neighbors in need and nearly $500 for Toy N Joy Makers to provide toys for disadvantaged youth.
Saint Louis, Mo.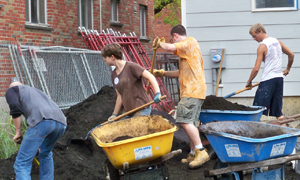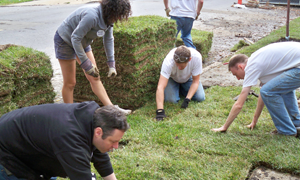 Sixteen employees and their families got down and dirty to landscape new yards for homes built by Habitat for Humanity Saint Louis. Volunteers leveled, sodded and transformed plots of land into beautifully landscaped yards for five low-income families, putting in more than 100 hours of hard work. It was the office's first Project Inspire event.
Shenzhen, China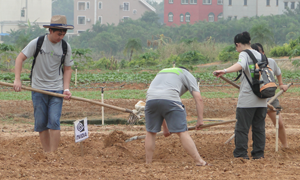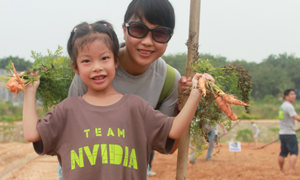 Partnering with IVITA community farm in Dapeng District, more than 100 employees and their families participated in the Shenzhen office's first Project Inspire event. Volunteers leveled and prepped the land for planting, harvested vegetables and learned about the local agriculture. With the help and hard work from our volunteers, local families will gain better access to fresh produce.
Würselen, Germany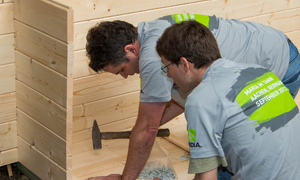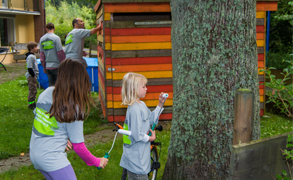 Nearly three dozen employees came together for a Project Inspire event at Maria im Tann, an organization that offers a variety of services for young people with disabilities or difficult social backgrounds. Employees gave the facility a fresh coat of paint, improved landscaping and built two bicycle sheds.