>
>
>
>
Social Impact of the GPU
Social Impact of the GPU
NVIDIA awakened the world to the power of computer graphics 20 years ago when it invented the GPU.
Since then, GPUs have been used to treat disease and seek cures, predict tsunamis, tackle energy efficiency, and address hundreds of other complex social and scientific problems. GPUs break down multidimensional computing problems into many smaller tasks that run concurrently, which makes them well suited for the toughest jobs.
Explore the numerous ways that GPUs could be having an impact in your life in our Social Impact section of the GPU website.
Featured Stories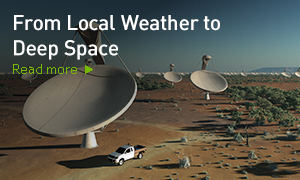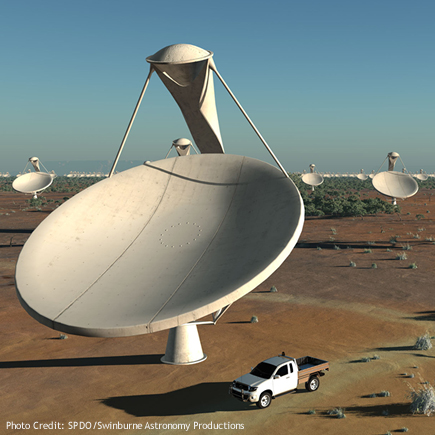 From Local Weather to
Deep Space
For local weathermen and astronomers alike, accurately understanding what's going on "outside" – whether in the atmosphere or in deep space – requires sophisticated computational models and immense computing power. NVIDIA technology is helping meet these challenges by speeding up performance times, cranking up processing power and dialing down energy consumption.
For example, NVIDIA GPUs will play a key role in the computational power of the most ambitious astronomy project on the planet – the Square Kilometre Array. Designed to pierce the mysteries of the cosmos, this mammoth radio frequency telescope will be 10,000 times more powerful than any telescope currently in use. Closer to Earth, meteorologists at NASA's Goddard Space Flight Center are using NVIDIA GPU technology to create more accurate global climate models by vastly improving the resolution of cloud system simulations.
More on Square Kilometre Array | More on Climate Modeling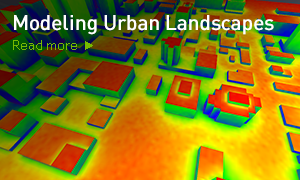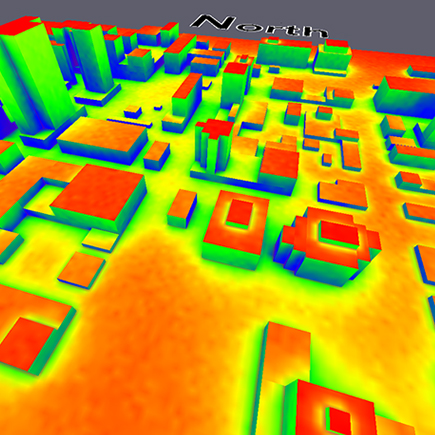 Modeling Urban Landscapes
Currently at 7 billion, the human population is expected to crest 9 billion by 2050, with most of the growth occurring in cities. As urban areas become ever more densely populated, reducing energy use and mitigating air pollution will be critical. For decades, urban planners have attempted to make cities more sustainable through green infrastructure projects, such as parks, alteration of building rooftops and the use of novel paving materials for streets and parking lots. However, understanding the complex interactions among these projects, the environment and urban microclimates on citywide scales is a complicated challenge.
To bring greater insight to this issue, computer scientists at the Universities of Utah and Minnesota are collaborating on developing large-scale simulations of urban environments using extremely fast and inexpensive modeling tools that run on GPUs. This includes an interactive and immersive virtual environment that examines the dynamic physical processes associated with energy use and pollutant dispersion in settings ranging from neighborhoods to cities to metropolitan areas. With a better understanding of these relationships, urban planners can design future projects and policies that optimize green infrastructures and energy conservation while minimizing air pollution in urban landscapes.
More on Urban Design