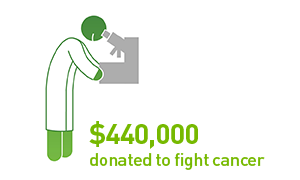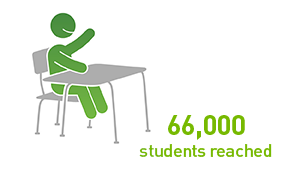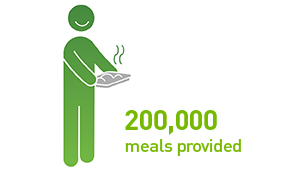 Our Impact
Around the world, NVIDIA's employees come together to support local communities and global initiatives. In 2013, 94 percent of our offices held volunteer or fundraising events, in which employees donated nearly $435,000 and contributed more than 14,600 volunteer hours.
Our Impact in Health:
The NVIDIA Foundation is focused on accelerating the search for a cure for cancer through our Compute the Cure program. Through grants to researchers and employee fundraising efforts, NVIDIA donated nearly $440,000 to fight cancer in 2013.
Highlights include:
Providing a $200,000 research grant to Dr. Rommie E. Amaro at the University of California, San Diego, to fund her work in computer-aided drug design.
Raising nearly $45,000 for the American Cancer Society's Making Strides Against Breast Cancer walk, which involved a team of more than 200 NVIDIANs.
Raising $56,000 for Movember, a movement to fight testicular and prostate cancer and support men's mental health, which involved a global team of 170 employees among 16 offices.
Our Impact in Education:
A variety of programs and activities were held around the globe in 2013 to provide students with the tools they need to be successful. NVIDIA donated more than $630,000 and 10,000 volunteer hours to these education-related efforts and reached approximately 66,000 students.
Highlights include:
Revamping school facilities through Project Inspire events held in Munich, Santa Clara and Westford.
Funding a meal assistance program in a rural school in Shenzhen, China.
Building and stocking school libraries with more than 7,300 books in Pune, India, and Shanghai, China.
Collecting more than 2,000 backpacks and other school supplies through office back-to-school drives.
Other Impact:
Employees across the globe also made financial donations and volunteered their time to address basic human needs for people in their communities. Nearly $250,000 and 4,000 volunteer hours were donated in 2013, and approximately 200,000 meals were provided to those in need.