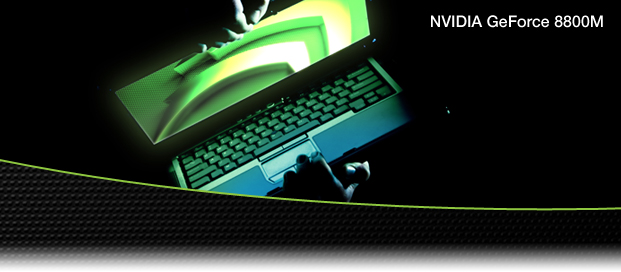 NVIDIA® GeForce® 8800M GTX and GeForce 8800M GTS GPUS - the world's fastest notebook GPUs powering the ultimate DX10 notebook gaming platform so you can finally play games the way the developer meant them to be played.
In-Stock and Shipping Today!
Sager NP5792 featuring NVIDIA GeForce 8800M GTX 512MB


Available Products: GeForce 8800M GTX, and GeForce 8800M GTS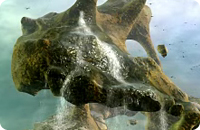 Spectacularly realistic 3D graphics effects
NVIDIA unified architecture dynamically allocates processing power to geometry, vertex, physics, or pixel shading operations depending on what is needed at the moment. This gives you stunning 3D graphics and visual effects while achieving an unprecedented performance per watt. Games look better and run longer on battery than ever before.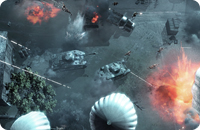 Warp-speed graphics performance
With hot DirectX 10 titles taking the market by storm, GeForce 8800M is the must-have GPU for playing the next-generation games with the seamlessness and speed with which they were meant to be played.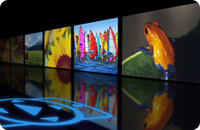 Ultimate Blu-ray and HD DVD movie experience
Enjoy unsurpassed HD DVD and Blu-ray Disc picture clarity, ultra-smooth video, vivid color, and precise image scaling. The second-generation NVIDIA® PureVideo® HD engine extends battery life by taking 100% of H.264 Blu-ray and HD DVD decode from the CPU.

| | | |
| --- | --- | --- |
| | GeForce 8800M GTX | GeForce 8800M GTS |
| CUDA Cores | 96 | 64 |
| Core Clock (MHz) | 500 | 500 |
| Shader Clock (MHz) | 1250 | 1250 |
| Memory Clock (MHz) | 800 | 800 |
| Maximum Memory | 512MB | 512MB |
| Memory Interface | 256-bit | 256-bit |