>
>
>
>
>
Esri ArcGIS Desktop Virtualization Appliance
NVIDIA GRID Offers
Esri ArcGIS Pro Desktop Virtualization Appliance


YOUR TURNKEY SOLUTION FOR VIRTUALIZING ESRI ARCGIS PRO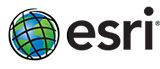 NVIDIA GPU graphics acceleration boosts your Esri performance by moving compute power to the cloud rather than local devices. This graphics-accelerated virtualization—powered by NVIDIA GRID™ technology—gives you a fast, powerful, secure way to streamline workflows across the enterprise.
SPECIFICATIONS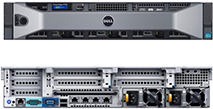 Standard configuration
Dell Precision Rack Workstation 7910
2x NVIDIA GRID K2 active
2x Twelve-Core Intel ® Xeon ® E5-2680 v3 2.5 GHz Processors
256 GB RAM (16 x 16 GB DDR4 RDIMMs)
8x 900GB 2.5 inch SAS (10000 RPM) Hard Drives with RAID 10
VMware ESXi 6.0 embedded image on flash media
Option for XenServer
Memory and storage customizable on Dell website
Three-Year Four-Hour On-Site Response, 24 Hours a Day, Seven Days a Week after Remote Diagnosis
Terms and Conditions
» This promotion is available while supplies last or until October 31, 2015.
» This promotion is valid in USA and Canada only.
» This promotion is available to Dell Cloud Client Computing certified partners and End Customers.
» Servers are for evaluation or internal deployment only and not for resale.
» One server system per organization.
» Discount applicable only to Dell PowerEdge R730 configurations listed on www.nvidia.com/dellpromo - Any upgrades or
substitutions will not be discounted.
» Organizations interested in taking advantage of this program must register their interest via NVIDIA's registration page.
» NVIDIA reserve the right to withdraw this program at any time.
» Promotion is non-transferrable.