NVIDIA PhysX Technology and GeForce GPUs Usher in a New Era of Immersion for PC Games
For further information, contact:
Bryan Del Rizzo
NVIDIA Corporation
(408) 486-2772
bdelrizzo@nvidia.com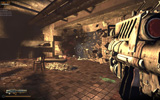 The GeForce Power Pack includes a full copy of Warmonger. Destructive power is a tactical weapon that redefines gameplay.
The upcoming Nurien social networking service is based on the Unreal Engine 3 and utilizes PhysX technology for dynamic, real-time effects.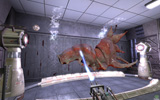 The "Great Kulu" tech demo showcases the use of PhysX soft bodies in a real game environment.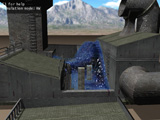 The all new "Fluid" tech demo is a real-time simulation of effects with a variety of liquids, all powered by PhysX technology.
FOR IMMEDIATE RELEASE
SANTA CLARA, CA—August 12, 2008—Gamers would agree that they would love to see the worlds in their favorite games be depicted as realistic as possible. For total immersion, the gaming environment has to "feel" as real as possible, and characters must be able to move and interact with the objects in the environment that have a compelling, dramatic impact on game play. With customized physics effects, developers can design trees that bend in the wind, water that ebbs and flows naturally, and include objects in the environment that dramatically impact the gaming experience. To deliver this level of interactivity, developers are rapidly taking advantage of NVIDIA® PhysX™ technology, interactive entertainment's most pervasive physics engine, already used in more than 140 shipping titles for Sony Playstation 3, Microsoft Xbox 360, and Nintendo Wii. With today's release of the GeForce Power Pack, a compilation of games, demos, and mod packs for the PC platform that is available for free at www.nvidia.com/theforcewithin, NVIDIA is now bringing this new depth of gameplay to PC gamers everywhere.
On the PC, PhysX technology harnesses the power of any CUDA-enabled general-purpose parallel computing processor, including any NVIDIA GeForce® 8 Series or higher GPU, to handle 10-20 times more visual complexity than what's possible on today's traditional PC platforms. All of the 80 million plus GeForce 8 Series and higher GPUs in the field are CUDA-enabled, the largest installed base of general-purpose, parallel-computing processors ever created.
And, unlike competitive solutions which do not offer hardware scaling capability, only PhysX technology can leverage the best of both CPU and GPU architectures to deliver the ultimate, immersive, end user experience. Upcoming PC titles that incorporate PhysX technology include Cryostasis, Backbreaker, Aliens: Colonial Marines, with close to 20 more PC titles expected before the year-end holiday seasons.
"Game physics is essential in enabling deeper interactivity and real-world effects in any game. Epic is pleased to offer PhysX as a standard feature within Unreal Engine 3 to enable such effects," said Mark Rein, Vice President of Epic Games. "The introduction of GPU acceleration for PhysX promises both additional potential effects and faster performance. You can get a glimpse of the possibilities of what PhysX is able to do with the special levels for Unreal Tournament 3 where damage effects greatly enhance the gameplay."
Starting today, any owner of a GeForce 8 Series or higher GPU can immediately discover the immersive playability that NVIDIA PhysX technology brings to PC gaming. This first of many planned "GeForce Power Packs" is a fascinating showcase of how PhysX technology is fundamentally changing video games and interactive entertainment.
Available for free from www.nvidia.com/theforcewithin, the PhysX-enabled content from this first GeForce Power Pack includes:
Warmonger—Full free game! Destroy walls, floors, and whole buildings to open up new paths or close existing ones. Destructive power is more than eye candy here—it's a tactical weapon in this ground-breaking action game.
Unreal Tournament 3 PhysX Mod Pack—includes three maps with amazing effects that fundamentally change the gameplay (requires full version of Unreal Tournament 3)
A sneak peek at the upcoming Nurien social networking service, based on the Unreal Engine 3 (with built-in benchmark)
A sneak peek at the upcoming game Metal Knight Zero (with built-in benchmark)
All new NVIDIA "The Great Kulu" tech demo that showcases the use of PhysX soft bodies in a real game play environment
All new NVIDIA "Fluid" tech demo—a simulation of realistic fluid effects with a variety of liquids
In conjunction with the release of the GeForce Power Pack, NVIDIA has also released new WHQL-certified drivers that enable PhysX acceleration for all GeForce 8, 9, and GTX 200 Series GPUs. This new driver also adds support for PhysX-accelerated features in the commercially available Ghost Recon Advanced Warfighter 2 game.
By installing these drivers, GeForce owners can immediately experience much higher levels of interactivity, special effects, and realism on their PC. In addition, GeForce owners will love being able to run PhysX-accelerated applications faster on their GeForce GPU than on competitive GPUs. For example, in the PhysX-enabled levels of Unreal Tournament 3, the GeForce 9800 GTX+ runs 180% faster than on the AMD Radeon HD 4850.
"The use of physics in games is highly effective in enabling new levels of interactivity and gameplay options. Gearbox is excited about these developments and we are rapidly finding new ways to use NVIDIA PhysX to improve the game's immersive feel and overall excitement factor," said Randy Pitchford, CEO of Gearbox Software. "The addition of GPU acceleration allows us to add even more effects whilst maintaining great performance. Gearbox titles, including Borderlands and others, will feature increased use of PhysX and we look forward to developing more with the support of NVIDIA."
"Seeing really is believing and is the reason why we compiled all of this great PhysX content into a free download for our end users," said Ujesh Desai, general manager for GeForce GPUs at NVIDIA. "We want GeForce owners to experience for themselves these amazing effects to get an idea how PhysX will make games much more lifelike in the years to come. Physics-accelerated content is already here, and there are a ton more titles on the way. We can't wait for our customers to jump in, get wet, and tell us what they think!"
About NVIDIA
NVIDIA (Nasdaq: NVDA) is the world leader in visual computing technologies and the inventor of the GPU, a high-performance processor which generates breathtaking, interactive graphics on workstations, personal computers, game consoles, and mobile devices. NVIDIA serves the entertainment and consumer market with its GeForce products, the professional design and visualization market with its Quadro® products, and the high-performance computing market with its Tesla™ products. NVIDIA is headquartered in Santa Clara, Calif. and has offices throughout Asia, Europe, and the Americas. NVIDIA's inaugural NVISION 08 conference will be held August 25-27, 2008 in San Jose, California. For more information, visit www.nvidia.com and www.nvision2008.com.
Certain statements in this press release including, but not limited to, statements as to: the GeForce Experience Pack; the benefits, features, impact, and capabilities of NVIDIA PhysX technology, NVIDIA GeForce GPUs and the new software drivers; additional titles containing physics-accelerated content; and the impact of physics on video games are forward-looking statements that are subject to risks and uncertainties that could cause results to be materially different than expectations. Important factors that could cause actual results to differ materially include: development of faster or more efficient GPUs by our competitors; development of more effective or efficient technology to drive physics acceleration in games; increased CPU performance; the impact of technological development and competition; design or software defects; changes in consumer preferences and demands; unexpected loss of performance of our products or technologies are integrated into systems; as well as other factors detailed from time to time in the reports NVIDIA files with the Securities and Exchange Commission including its Form 10-Q for the fiscal period ended April 27, 2008. Copies of reports filed with the SEC are posted on our website and are available from NVIDIA without charge. These forward-looking statements are not guarantees of future performance and speak only as of the date hereof, and, except as required by law, NVIDIA disclaims any obligation to update these forward-looking statements to reflect future events or circumstances.
###
Copyright © 2008 NVIDIA Corporation. All rights reserved. NVIDIA, GeForce, and PhysX are registered trademarks and/or trademarks of NVIDIA Corporation in the United States and other countries. All other company and/or product names may be trade names, trademarks and/or registered trademarks of the respective owners with which they are associated. Features, pricing, availability, and specifications are subject to change without notice.
###
Copyright© 2016 NVIDIA Corporation. All rights reserved. All company and/or product names may be trade names, trademarks, and/or registered trademarks of the respective owners with which they are associated. Features, pricing, availability, and specifications are subject to change without notice.
Note to editors: If you are interested in viewing additional information on NVIDIA, please visit the NVIDIA Press Room at
http://www.nvidia.com/page/press_room.html